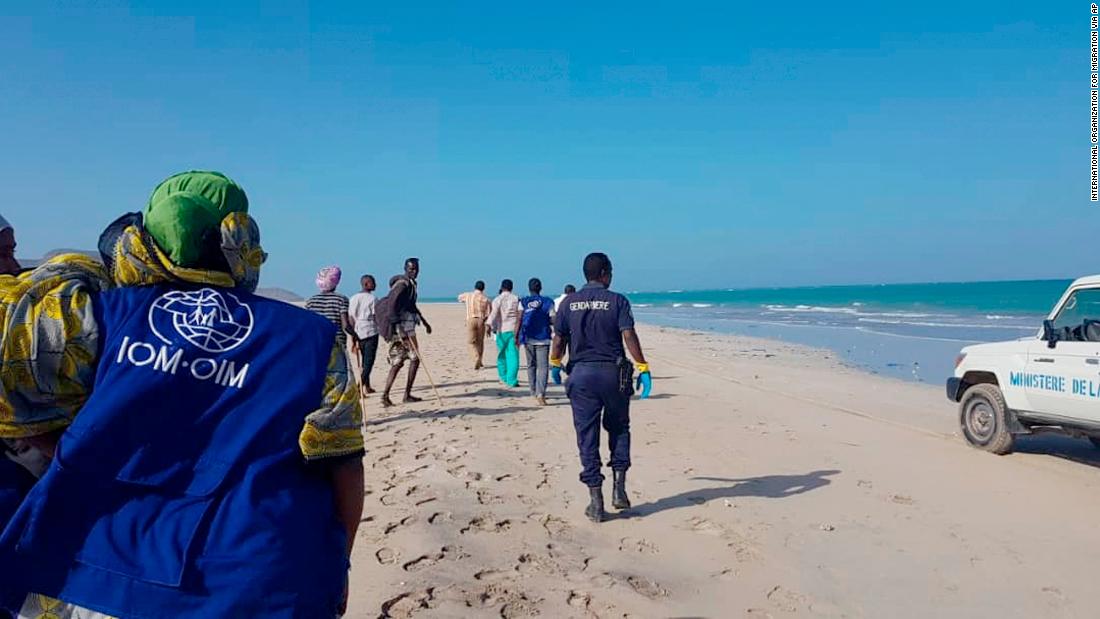 According to local witnesses, the boats sank about 30 minutes after entering Tuesday due to overload and severe swelling. The dishes sank from Górodia in the Okos, northeastern Djibouti region.
The International Organization for Migration said that by Wednesday morning, Djibouti's division recovered 30 bodies and found 16 survivors.
An 18-year-old survivor told the agency's employees that he had boarded one of the ships with 130 people, including 16 women. The teenager said he did not have any information about the second ship.
Search and rescue activities continue on the site, while dozens of people are still missing. The migration agency said his team was working with local authorities to search for survivors.
"This tragic event shows the risks faced by vulnerable migrants because they innocently seek better lives," Lallini Verasami, the head of the mission of Djibouti, a missionary agency in the statement, said.
The ships headed to Yemen, a deadly route for migrants from the Horn of Africa countries who traveled to the Gulf of Aden in search of work, with Saudi Arabia being the main destination.
The UN Migration Agency said it had registered at least 199 drownings in the Djibouti Okoc region since 2014. She added that at least 156 people were killed in marine tragedies last year, along the Horn of Africa to Yemen, away from Ohok.
Nearly 100,000 African immigrants entered Yemen in 2017, according to the agency. Most start from Ethiopia and some from Somalia. Those going on this route are usually under 25 years old and many are children.
Source link