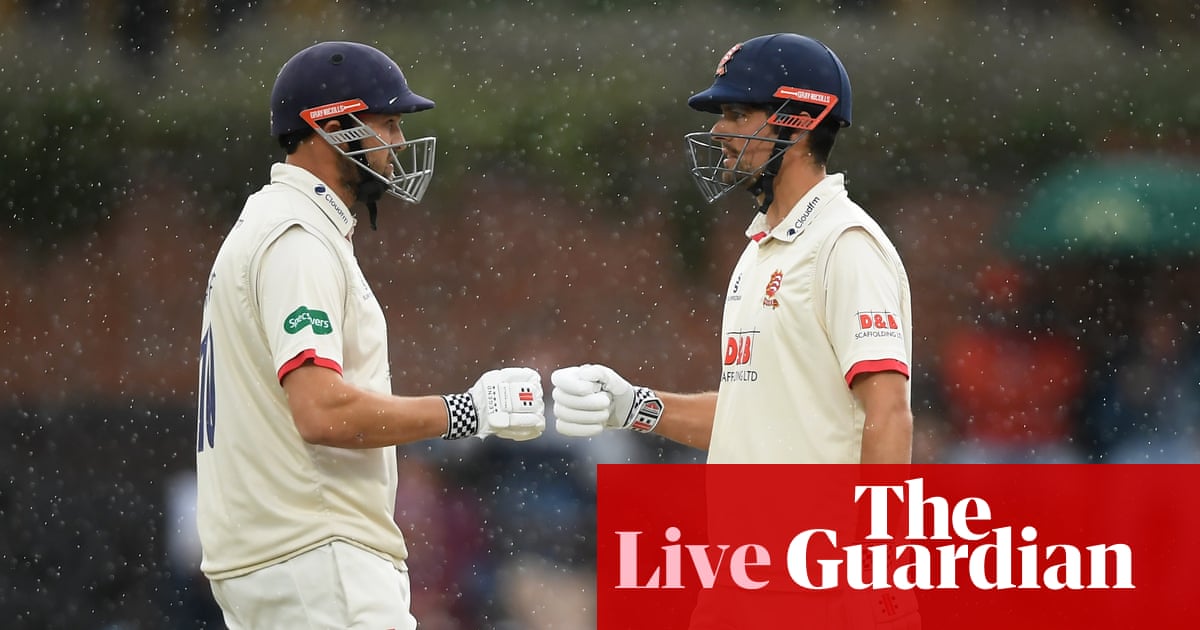 20th over: Essex 34-0 (Browne 18, Cook 12) Bess – a maiden.
A couple of lovely notes about pencil / dice cricket.
From Romeo:
I used to play the same game with a pair of commercially produced metal hexagon bars which I expected my grandfather (who first taught me cricket) to give us. It was called 'Howzat'.
After a while it became clear that it was the actual cricket representative as to the probability of a six or a wicket or whatever match I saw in the International Cavaliers matches on BBC2 on
Sundays.
To remedy this, I then decided to cut out a circle of card, about four inches in diameter (this is pre-decimal), and draw pie-chart sectors on it, a large one for a dot, a smaller one for a single one, a much smaller one for
a four and a tiny one for a six. I did the same with the 'how out' possibilities (in a different-colored crayon).
I then stuck a pin in the middle and then onto a board, spun the disc and as it fell against a mark on the board, played the game.
I used to score matches in a proper scorebook with my favorite teams of players, and would often play the entire Test series (usually England against Rest of the World).
Would do this throughout the summer when it was raining. If it is, it must be bowled or toned in the garden by my elder brother. "
And from Peter Salmon:
Nice to hear that Kim Thonger has got the pencils out. Great game, spent ours playing it in my exciting yoof. Quick question though, does he change the pencils depending on the format of the game? For 20/20 you only really need 1, 4, 4, 6, 6 and out. And is this the last time we ever watch Sir Al bat?
I don't think so unless you know something that I don't …
Source link