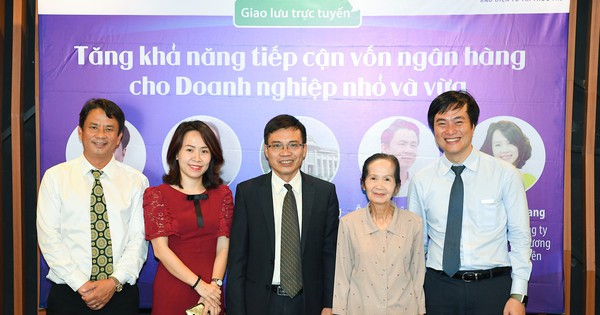 According to the data of the State Bank, it has just announced, in the first three months of 2019, the credit balance of the economy increased by about 2.8% compared to the end of 2018. Credit capital was strengthened with a focus on priority areas. According to the government policy, in which credit support for industry increased by 3.63% (loan for development of auxiliary industries increased by 3.16%), loan for high-tech enterprises for application increased by 7.25%, loan amounts for the export sector increased by 3.5%.
While loans flow into sectors and sectors that have increased substantially, the private loan for SMEs (SMEs and SMEs) has slowly increased. According to the representative of the State Bank, the reason is that as most small and medium enterprises are small, the level of management and application of science in production and business is still limited; spontaneous activities, lack of specific plans and strategies. Mechanisms to support access to capital for SMEs through a guarantee for a local credit guarantee fund, capital support from the Small and Medium Enterprises Development Fund recently did not really promote efficiency …
Statistics published in 2018 show that while accounting for more than 90% of businesses operate, only about 30% of small and medium-sized enterprises have access to formal capital from banks, and others have to access informal capital in which much of it comes from a black loan with very high interest rates. SMEs find it difficult to access capital, not only for themselves, but also for the general development of the economy.
Therefore, the question is, how to raise capital for SMEs is always a lasting problem for banks, enterprises and management agencies. Then, when it was clear, the pressure on deposit rates in 2019 increases if it affects the level of the active interest rate, or the SBB's plan to strengthen the credit affects the flow for small and medium-sized enterprises or not … they are also many current issues.
Facing this problem, the editorial board of young intellectuals online, in conjunction with CafeF Financial Information Channel (cafef.vn), organized an online exchange session with the topic "Increasing Access to Banking Capital for Small and Medium Enterprises".
The online exchange was attended by speakers:
1. Economic expert Pham Qi Lan
2. Mr. Tran Van Tan – Deputy Director
3. Mr. Pham Dui Hee – Acting Director General of ABBank
4. Mr. Le Xuan Tuong – Director of Thang Long Equipment and Chemical Joint Stock Company
5. Mrs. Dinh Van Trang – Deputy Director of Khang Nguyen Investment and Trading Limited.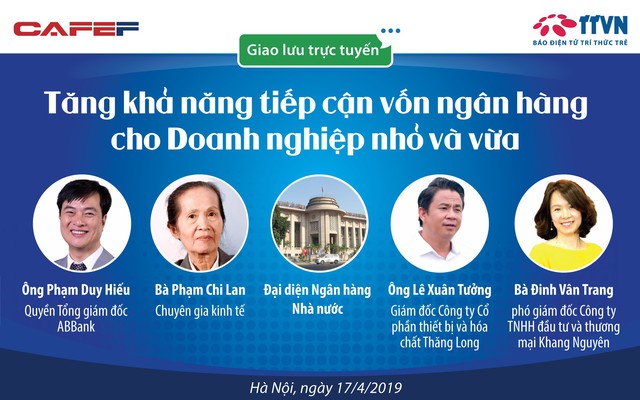 Source link