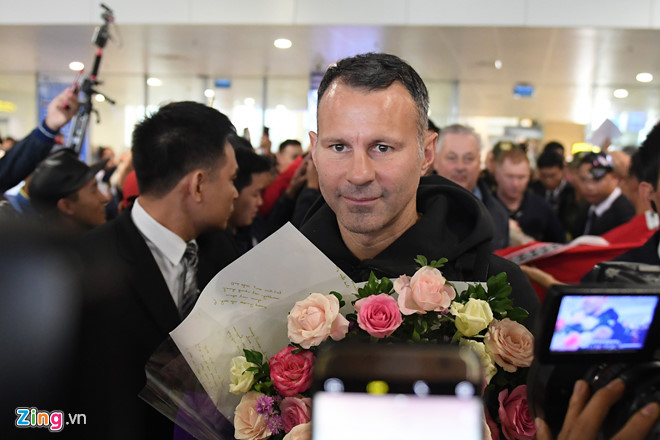 >>> VIDEO: Vietnam faces Thailand at Royal Cup 2006
In November 2017, the presidential group Pham Nhat Vuong invited Ryan Giggs to become the technical director of the PVF Young Football Training Center and received the license. Giggs will assume the responsibility for training and training and will participate in the development of training programs to turn PVF into the original football center in Vietnam at the same level as football academies. the name of the world.
The former Manchester United player went to the provinces of Nghe An and Ha Tinh to communicate with children who have dreams and aspirations to become a professional player. Ryan Giggs said:
"We need to spread the passion of every child for football directly from the school chair. From 11 to 12 years old, children need to instinctively play football and find talents to put in vocational training academies, turn those talents into big players ".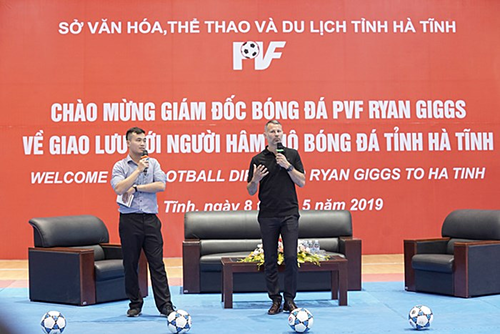 Asked about the possibility that the Vietnamese team could attend the World Cup finals in the future, Giggs replied:
"I am attached to Vietnamese football for some time, I see that you have a lot of potential. However, teams of other countries also have a very good team quality and, of course, they set ambitions for the World Cup." Vietnam wants to achieve this goal in 2026, you need to make more effort ".
Ryan Giggs confirmed that he watched the performances of the Vietnamese team in the Asian Cup in 2019. He was impressed by the enthusiasm of fans of "Warriors of the Golden Star". Despite being underestimated by the tournament, the Vietnamese team had many emotional matches, such as a victory against Oman and Jordan, and even lost in Japan.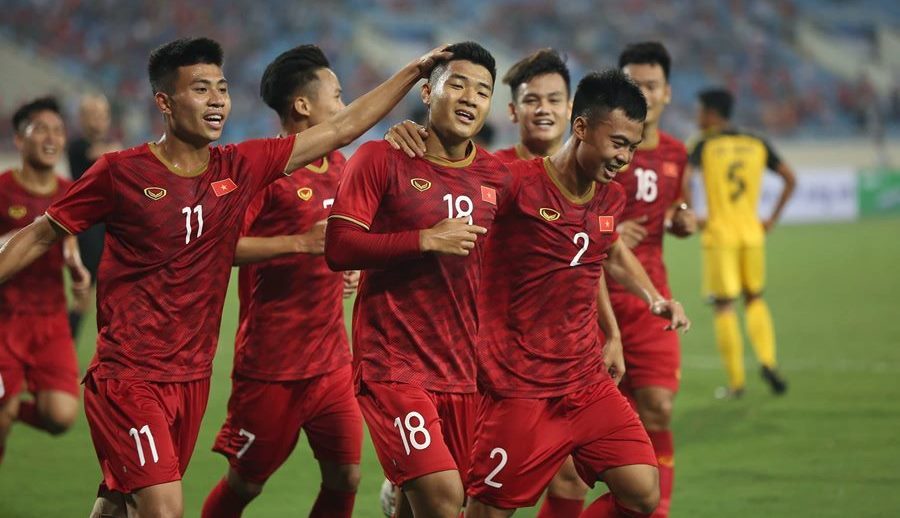 Ryan Giggs is a former Manchester United player who played under the legendary coach Sir Alex Ferguson. He is one of the players of the generation since 1992 of this team, one of the players with the highest number of fans in Vietnam. In his career as a player, Ryan Giggs played for Manchester United in total 672 games and scored 114 goals. He won 13 Premier League championships, 4 FC trophies, 2 European C1 trophies and many other big and small titles. Currently, he runs a career in training and runs the Welsh team.
>>> See more: https://thethao247.vn/322-nhin-lai-tran-chung-ket-kings-cup-2006-giua-viet-nam-vs-thai-lan-d179333.html
>>> See more: https://thethao247.vn/322-carlos-tevez-cung-dong-doi-len-ke-hoach-sang-viet-nam-du-dau-d179330.html