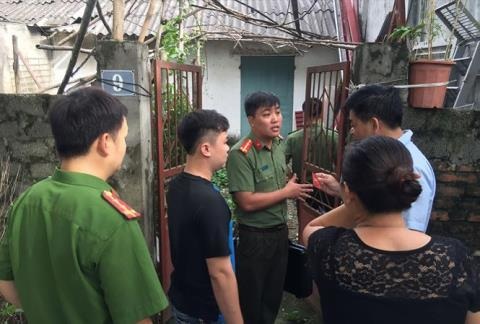 More specifically, TAG candidates have the first diploma results: 9.2, Lee, 9.5, Chemistry 3.75, foreign language 9.2.
The evaluation point dropped to 16.5 points. Specifically: mathematics 4.2, Ly, 5.5, Hoa 3.75, foreign language 2.4.
T.A. candidates for admission to the A1 block (Mathematics, Li, Anh) should score 27.9 points plus 0.75 regional priorities and become a validator of Bloc A1 from the National Police Academy.
In addition, the B.T.C candidate at Hoa Bin recruited at the Police Academy was the most advanced 17.1 point.
In particular, the first three examiners include mathematics, physics, chemistry and the first term as follows: Mathematics 8.8, Ly 8.25, foreign language 9. Evaluation marks are reconsidered only: Mathematics 4.8, Physics 1 75, foreign language 2.4.
Many other candidates on the list of 17 candidates have raised results from 6 to 16.5 points.
Earlier, the Ministry of Public Security returned to Hoa Binh province. 28 Hoa Binh candidates did not have enough matrix points after the re-evaluation of the Ministry of Education and Training, including 17 children at the Academy of the National Police; 9 children are studying the National Security Academy and 2 children are studying at the University for Fire Protection.
These candidates are handed over to prequalification units to handle the regulations.
Hong Hanh