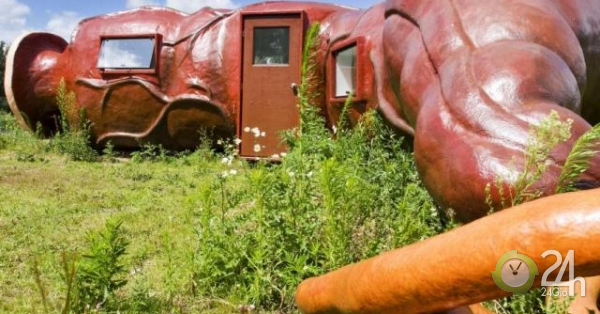 Wednesday, January 30, 2019 16:00 (GMT + 7)
In honor of the beauty of the human body, a Dutch artist has decided to build a hotel that simulates the sensitive parts of the body of every detail.
At first glance, like a carrot, the CasAnus Hotel essentially simulates the digestive organs of the human body with the colon and anus.
At first glance, like a carrot, this hotel CasAnus actually simulates parts of the human digestive system. In the shape of the colon and anal anus of man, this hotel with a different appearance deserves one of the strangest places where the client chooses to rest.
The owner said the hotel had a "two-point" form with the top and bottom of the room built as two knots.
In the middle of a field in Belgium, the "sensitive" hotel is actually in a private collection of sculptures.
The hotel is precisely designed according to the exact proportions of the anatomy. However, the designer had to build a lot of space, creating a more bloated feeling to fit into objects. The wall outside the hotel is also painted with lines to increase authenticity.
With a unique look, this hotel has only one room, enough space for 2 people. Despite its small size, the hotel is still equipped with all the necessary facilities for guests to stay, including a bed, a dining table and a bathroom.
The entrance to the hotel. With a capacity of only 2 people, this exotic hotel is suitable for couples who want new experiences.
The "Father" of this hotel is a Dutch artist named Jope Van Lishhout. Since its launch in 2007, the hotel has welcomed hundreds of visitors interested in this idea and wants to experience new things.
In fact, this hotel is the work of the exhibition in the park Sculpture Verbeck (Belgium), which houses other private works of art.
The author of this design said that the work was created in order to praise the human body as a "perfect system".
Guests wishing to stay in the hotel will have to spend £ 104 (more than 3 million VND) per night, including breakfast and entrance to the museum in the park.
Close the bed in the hotel.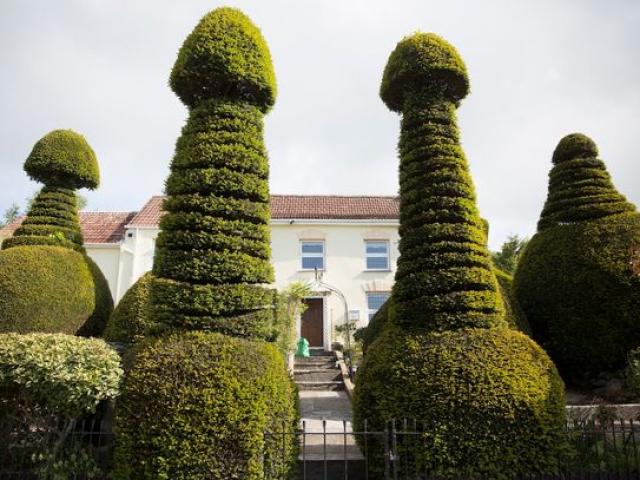 A villa in the UK is a fever on social networks with a huge wooden fence.