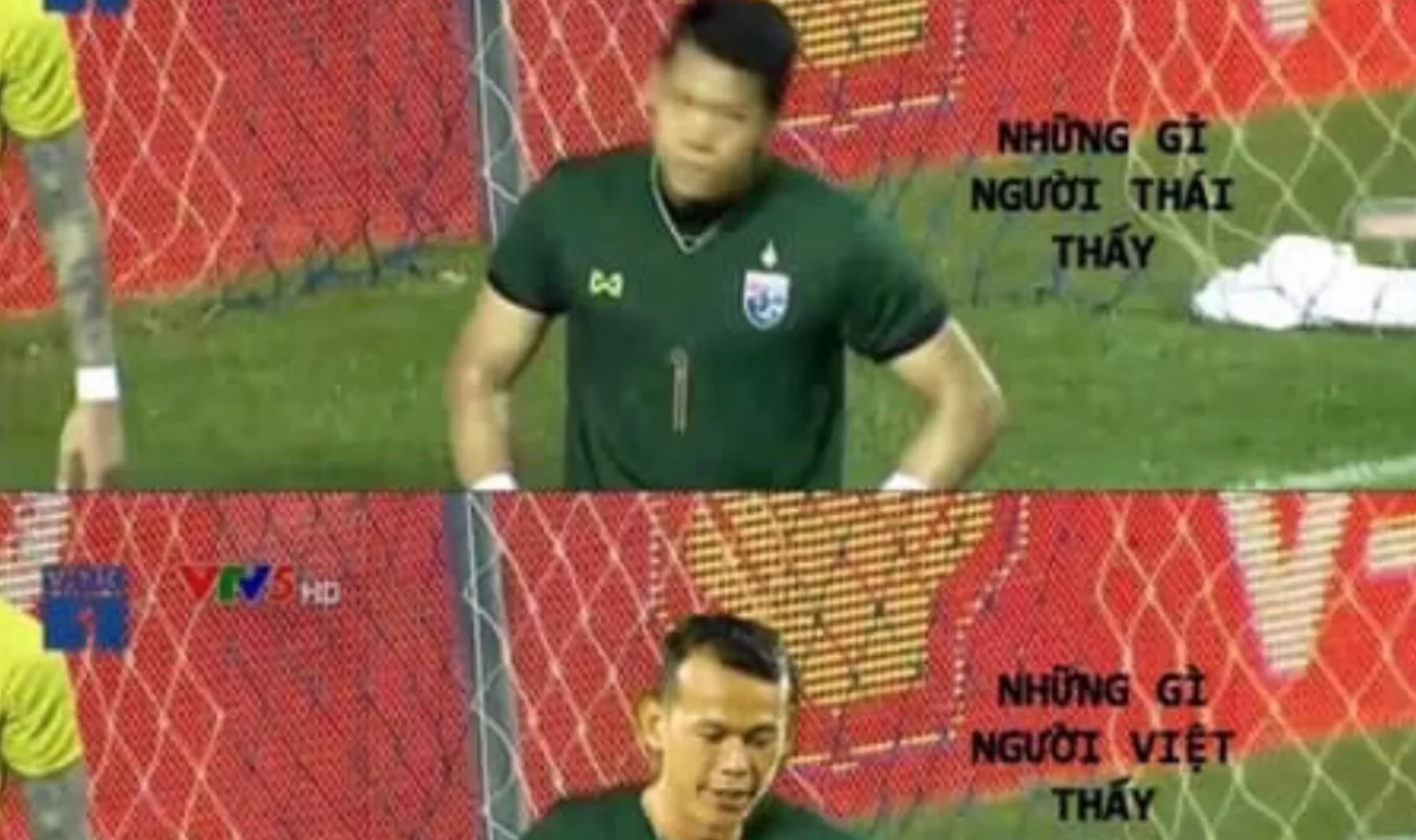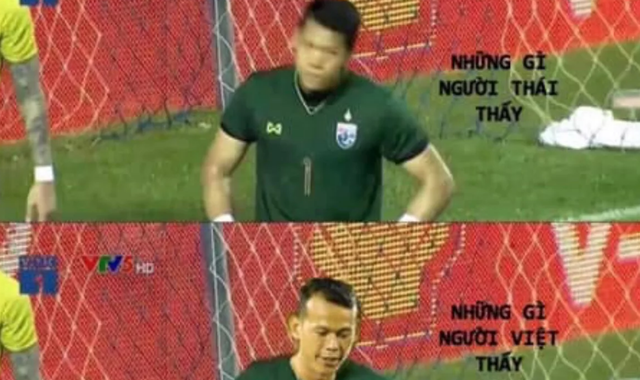 On the evening of June 5, Vietnamese and Thai teams entered the big battle of the first match of the Royal Cup 2019. Thai players entered the exciting match.
However, all they can do is take over the long post of Supachio Jade and the free kick from Terraton Buntenen.
In the opposite direction, the Vietnamese team with a disciplined defensive game strictly prevented all the efforts of the home team. Not only that, guests also have goals in the last minute of the break from the time of Nguyen Anh Duq to gain the right to join the King's Cup final 2019.
Unbelievably, in the only goal of the team of Vietnam, the goalkeeper Kawin Thamsatchanan experienced some errors due to an injury in the middle 53 minutes into the match.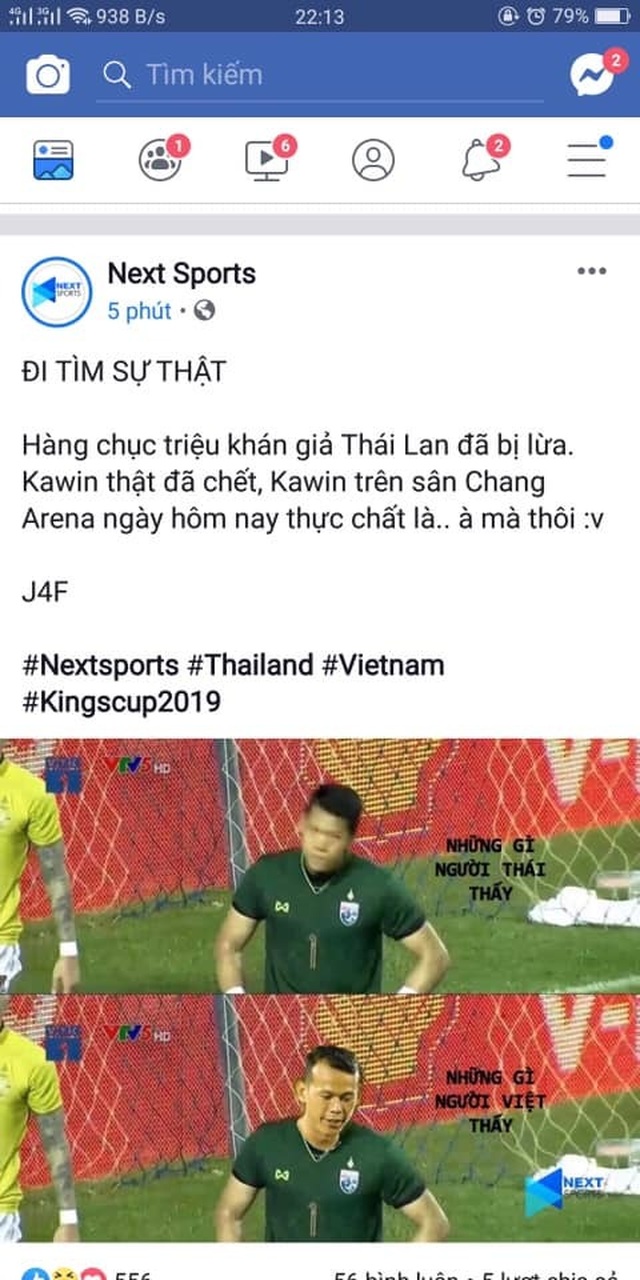 Witnesses of this wrong situation of goalkeeper number 1 of the Thai team, the Facebook page of the domestic media unit has released a photo of an association related to Bui Tan Trong's "breaking team" image.
This picture made the club's goalkeeper Bin Duong extremely angry. On his personal page, he announced that at any cost he had to hire a lawyer to sue the media for insult.
Thuy Anh