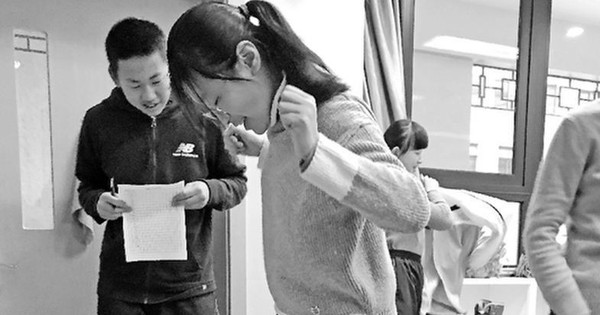 SCMP said on Monday (January 28th), a 13-year-old and 14-year-old student at Hangzhou 3 High School in Zhejiang Province, China was checked for weight before Tet.
If these students increase by more than 2 kilos after the break, they will have to go to school every day in the next semester.
This idea comes from the teacher Chen Wei. "Recently, when I walked through the mall with you, I saw a scale and I thought I would let the students check their weight before Teth's holidays. Excessive weight gain in a short time is not good"Chen told local news.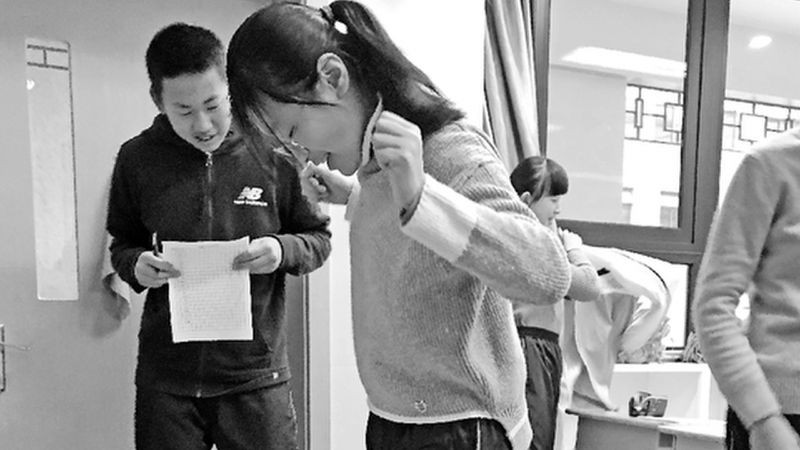 Check the weight before Tet (photo: Qianjiang Evening News)
However, student Chen Kexiang commented that, most of the Tet holidays, people often eat passionately and neglect their practice, so the weight is inevitable.
Students Zhang Leigh expressed: "If we are all in a normal weight, adding 1-2 pounds would not be too scary."
Wang Hang said: "The cafeteria serves delicious food, so I eat all 5 people. With the new rules, I can only eat 2-3 bowls."
Teachers' plan in Hangzhou 3 to maintain weight before and after Tet was very controversial in social networks.
The user said: "I think it's good to let kids become more aware of their weight.". Other accounts disagree: "They are only high school students and their bodies are still growing up. There is nothing great about losing or losing weight.". Up to now, all posts have received enthusiastic support from the online community.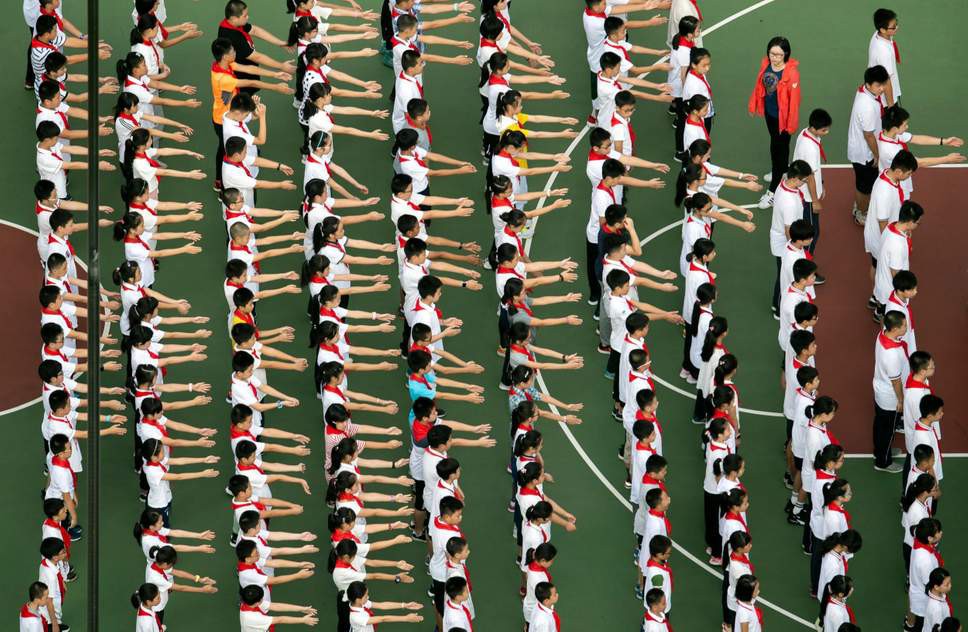 Practice students to practice in China (Photo: Getty)
It is known that the problem of obesity in schools has long been observed in China. The country has the highest number of overweight children in the world. The study of 2017 warned that the number of obese children could reach 50 million by 2030.
In addition to policies that encourage teenagers to use healthy food, morning exercise in most Chinese schools is required. In addition, high school students will have to attend 1-2 military semesters at the beginning of each school year.
Like many other schools in Vietnam, general education in China sees exercise as a compulsory activity to improve health, and in particular to reduce obesity.
Recalling the middle of January 2019, 40-year-old director Zhang Pengfei from a primary school in Shaanxi Province woke up a wave of MXH when teaching the gymnastics to dance with cool choreography, making health training more Stronger motivation.
Follow SCMP