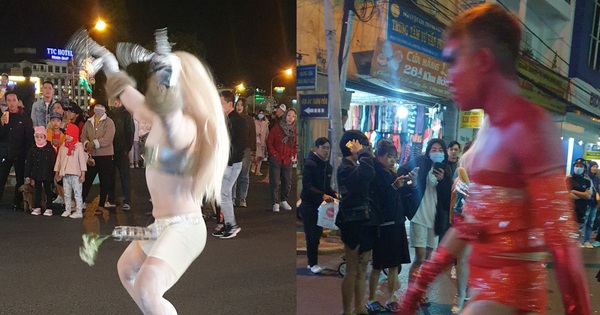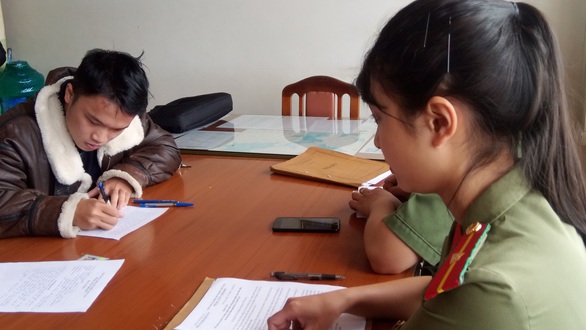 The young man Nguyen Le Nguyen (20 years old, with residence in Bui Ti Xuan, Ward 2, Da Lat city) was filmed by the police of the city of Dalat – Photo:
On November 25, young Nguyen Le Nguyen (20 years old, living in Bui Ti Xuan, Ward 2, Da Lat city) was called to work and was assigned by Da Lat city police and the Dalat Information and Culture Office. records of administrative violation in the field of culture with a fine of over 3.2 million VND.
Earlier, at 6:30 pm on November 22, Nguyen Le Nguyen and a young man named Pham Ngi (22 years old) dressed in revealing, bizarre make-up with fake genitals hanging to look like an obscene mausoleum, a protest on the pedestrian street of Hoa Bean, Da Lat city, causing local people and tourists to condemn and criticize. Along with acting, the youth group asked someone to take pictures with the camera for about 1 hour.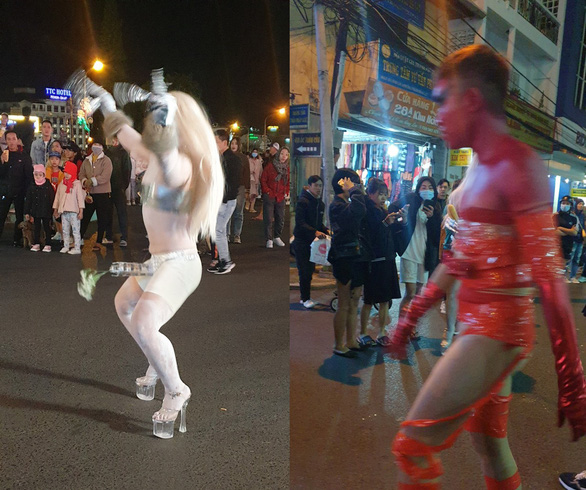 2 young boys protested on Da Lat pedestrian street in the presence of children and people – Photo: Facebook
Reminded by the police of section 1, the group moved to another position to continue acting and filming for about 10 minutes. The offensive street performance of the youth group was filmed by security cameras.
According to initial testimony, Nguyen Le Nguyen and Pham Ngi committed the above behavior, intending to post on Facebook in person and bring a new kind of "art".
Along with the demand to deal with Nguyen Le Nguyen's administrative violations, Da Lat's functional forces continue to work with other related facilities to deal with regulations.
Source link