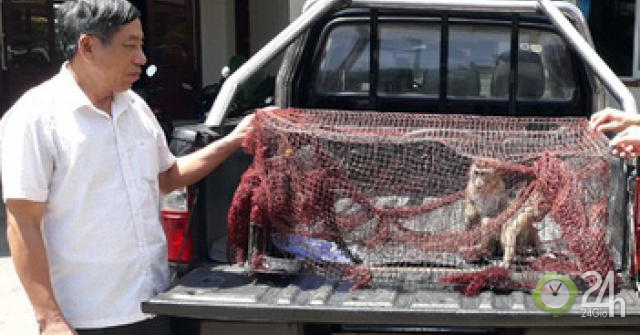 Friday, April 26, 20110 10:30 (GMT + 7)
On returning from work, seeing people who sold 2 precious and rare monkeys, Mr. Sin abandoned the money to buy and brought it to the forest keeper for conservation.
On April 26th, the Forest Department Tuyen Hoa (Quang Binh) – said that he had just received two monkeys donated by Mr. Tran Hong Son (who live in the city of Dong Le, County Tuien Hoa) voluntarily surrender to release to the environment. Of course.
Two individuals from rare and precious water monkeys were handed over by Mr. Blue to forest rangers
Earlier, on the way from the municipality of Huong Hoa in the city of Dong Le, Mr. Sin captured people who sold 2 monkeys, so he gave up buying money. On April 24, Mr Sin brought these two people to the headquarters of the Tuyen Hoa Forest Protection Department.
According to the Tuyen Hoa Forest Department, this is a water monkey, which is found in Appendix II of the Convention for the Prohibition of International Trade in Endangered and Rare Wild Animals. Upon receipt, the unit will carry out procedures for handing over to the National Rescue Center Phong Nha-Ke Bang National Park for Protection, Surveillance and Release in the Natural Environment.
At the time of reception, 2 individual monkeys weigh about 3 kg, good health.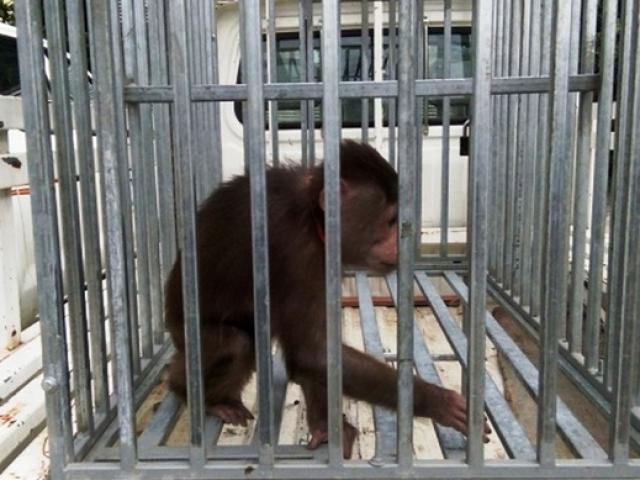 Get a friend to give a rare red-faced Monkey, a man who does not have to keep him as a scene or kill …