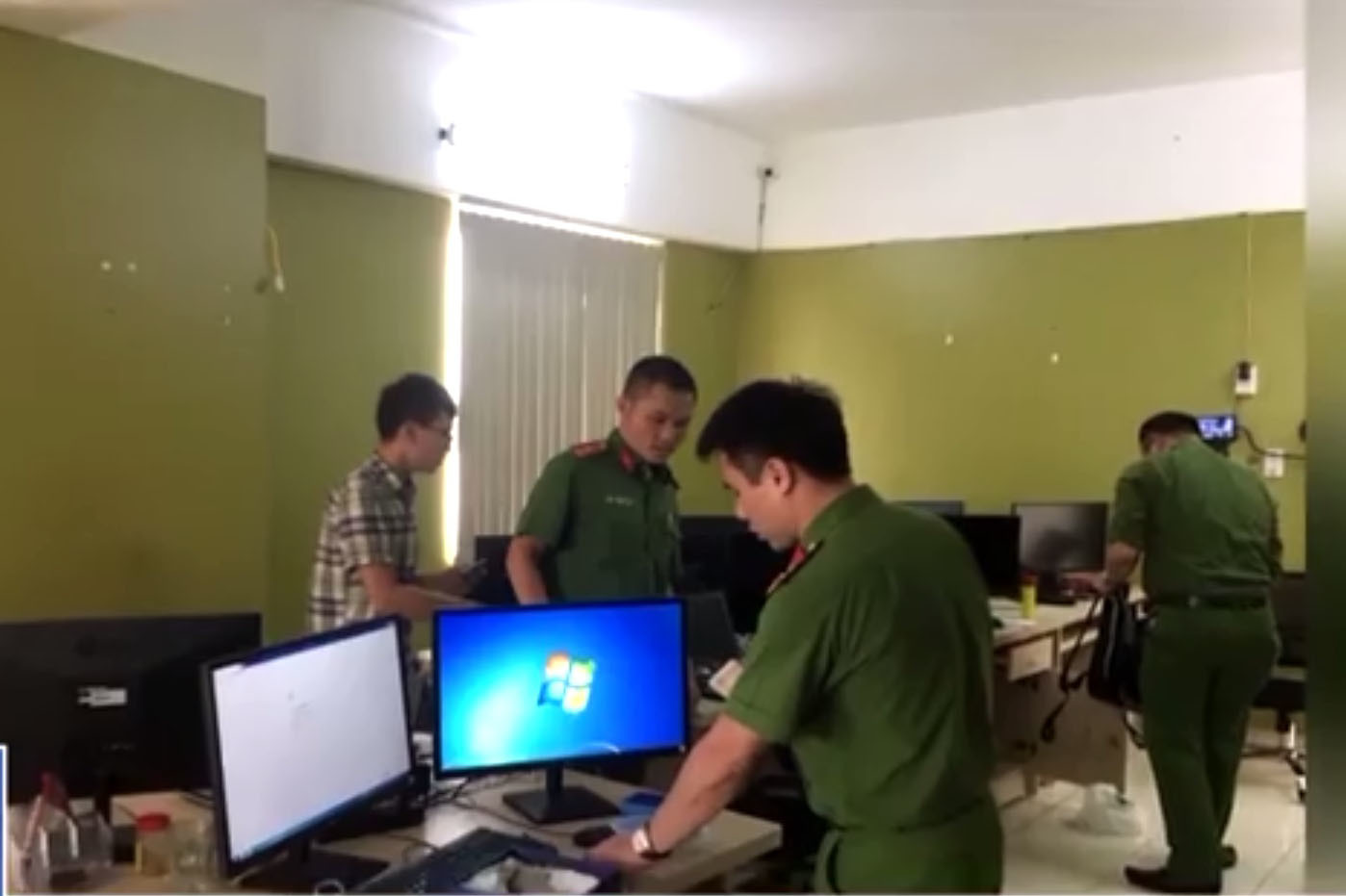 Sophisticated and brand new tricks in the gambling line are gambling organizers who have hired bank accounts of workers and motorcycles …
WATCH CLIP:
A very large gambling line was destroyed. This line works in an organized way, in many provinces and cities across the country. Through the website at Fxx88.com, the line attracted hundreds of thousands of players. The amount of pledge is over 30,000 billion Dong, which is 3 times larger than the gambling line in Fu To.
In the form of online gambling, the Fxx88.com website attracted hundreds of thousands of players. To participate, gamblers create an account and deposit money into the dealer's bank account.
The payment form for this gambling game is mainly through the banking system via online money transfer services, the fast money transfer service Zpay, Eeziepay … After confirming the amount of money the player is loaded into the gaming account, the dealer gives them the players the corresponding virtual money for gambling on the website. In order to attract gamblers, the subjects set up more than 4,000 big and small agents across the country. The total amount of betting is over 30,000 billion VND.
A very sophisticated and completely new trick that appeared in this gambling game is that gambler organizers have hired bank accounts of workers, motorcycles … with prices from 1 million to 5 million euros. VND / month / account, the goal is to hide the behavior of gambling. There are cases of opening dozens of accounts in the same rental bank. After renting a bank account, the entities use the phone number in the country, but they perform a transfer transaction abroad.
Under the leadership of the Ministry of Public Security, more than 30 working groups, including cyber security and the prevention and control of high-tech use, the criminal police, the mobile police conducted emergency searches, summoning cases in Hanoi, Ho Chi Minh City, Kang Hoa, Fu Yen, Dong Nai, Long An, Buk Liu and Ka Maou.
The search results were seized: Many luxury cars (Porsche, Audi); large amounts of money and bank accounts with large account balances; Hundreds of electronic devices, many other material elements associated with organizing gambling and gambling.
Currently, the Ministry of Public Security Police Investigation Department has ordered people to be kept in emergency for 22 cases, including: 12 entities with organized gambling activities (including 1 foreign facility with management and executive roles; 10 objects have gambling behaviors.

Hold 22 people connected to the gambling line Fxx88.com
The investigative agency ordered the immediate detention of 22 suspects in gambling in large quantities through Fxx88.com.
According to VTV
Source link