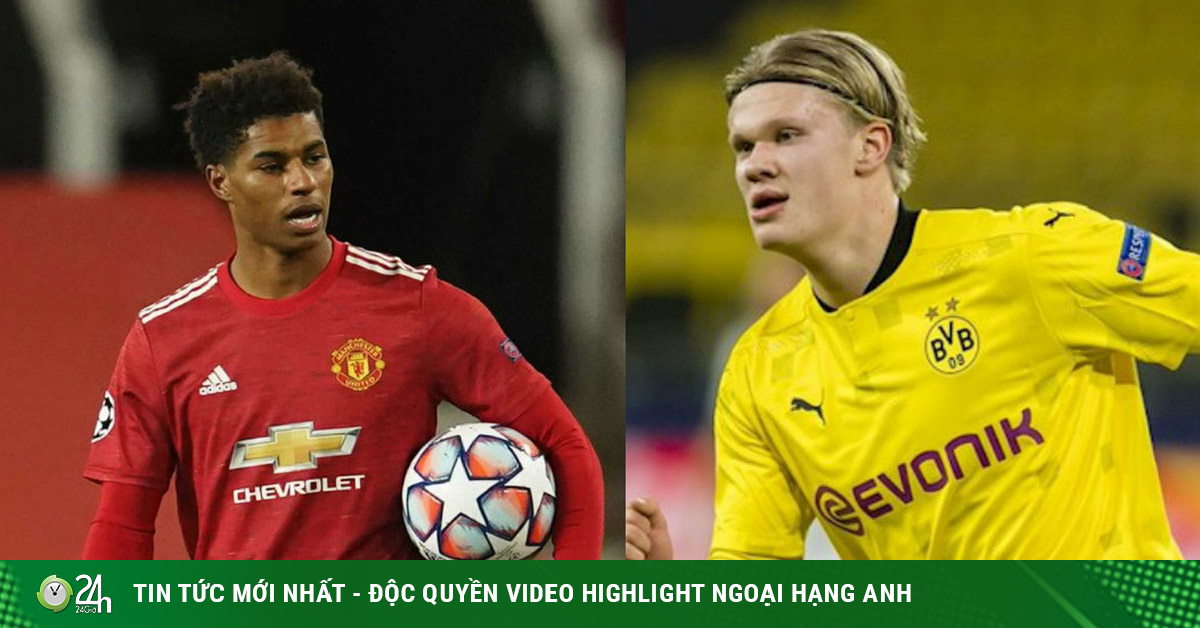 Wednesday, 25 November 2020, 16:02 (GMT + 7)
The race for the top scorer in the Champions League this season has gradually identified potential candidates.
Rashford competed against Halland
In addition to the competition for tickets to the knockout round, this year, the best scorer in the Champions League is gradually being formed. Surprisingly, the person leading the race for the top scorer in the Champions League this season is Dortmund striker Erling Halland, not Ronaldo, Messi or Lewandowski – the top three contenders for the title of top scorer.
Halland and Rashford are leading the top scorer in the Champions League this season
Last season, Halland became a phenomenon in the Champions League when he scored 10 goals after only 8 appearances, the performance reached more than 1 goal / match. Entering this season, Halland continues to maintain an impressive performance with 6 goals after the first 4 games. If Dortmund goes deep into the next round, the young Norwegian striker will be the strongest candidate for the title of top scorer this season.
Right behind Halland is Rashford with 5 goals. In the Champions League this season, MU entered the group of "death" with the presence of the defending champions PSG and Leipzig – last season the team reached the semifinals. And Rashford's impressive scoring style has gone a long way in helping the Red Devils reach the top of the table and have a great opportunity to write their name in the knockout round.
Top goal scorers like Ronaldo, Messi and Lewandowski are all starting to show signs of age. Neymar, Mbape or Griezmann, meanwhile, have shown no stability in scoring. This will be an opportunity for young strikers like Halland and Rashford to compete high and low in the race for the top scorer in the Champions League, opening a new era for European football.
Where are Ronaldo and Messi?
The goal against Ferencvaros was only Ronaldo's first goal in the Champions League this season. This is a number that does not fully correspond to the player who is the greatest striker in the history of the Champions League. However, it is somewhat understandable for the Portuguese superstar because he was absent from 2 of the last 4 matches due to an infection with Covid-19.
Messi, meanwhile, has scored three goals in three Champions League appearances this season. Although coach Kuman ranked the highest stone in the attack, the Argentine super-Argentine often retires and plays as a Barça midfielder. Proof that the 36th player had 2 assists for his teammates to score a goal.
An equally notable name is Robert Lewandowski. The top scorer last season had only 2 goals for Bayern Munich despite playing without a minute in the Champions League this season. Constant plowing throughout last season seems to have affected the Polish striker's result.
Source: http: //danviet.vn/dua-vua-pha-luoi-cup-c1-rashford-do-tai-haaland-ronaldo-messi-o-dau-5020202511 …Source: http://danviet.vn/dua-vua-pha-luoi-cup-c1-rashford-do-tai-haaland-ronaldo-messi-o-dau-50202025111632740.htm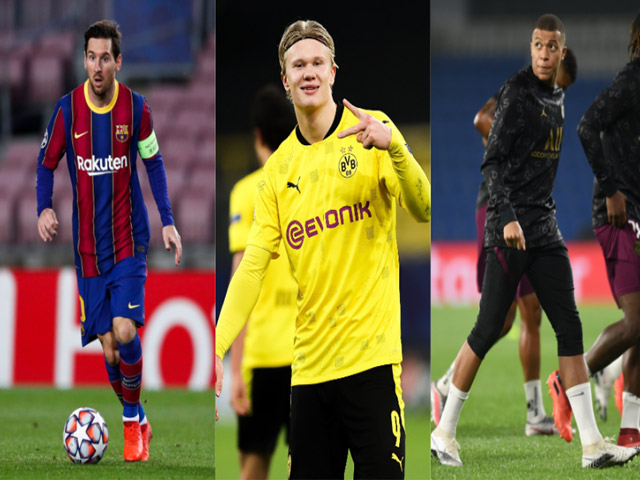 Erling Halland continued to show a terrible goal in the Champions League and officially surpassed Messi and Mbape to set …
Source link