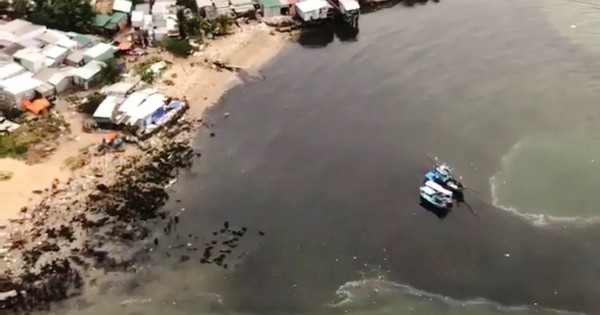 The morning from 9-5 o'clock, on the Chong Chong beach (the city of Nha Trang), black sewage, a stinking odor from the two flush passages of Hong Chong and the Dang Tata area stretches directly to the sea. Many people said that this 8-5 watercourse appeared black and frozen water, causing many tourists and people to lose their way, they must move to the shore.
In the meantime, in the Ha Ra residential area (Vin Quoak Department), black waste water is poured directly into the estuary. Many tourists at the Moon Tan Han Han hotel provided information to express pressure on social networks.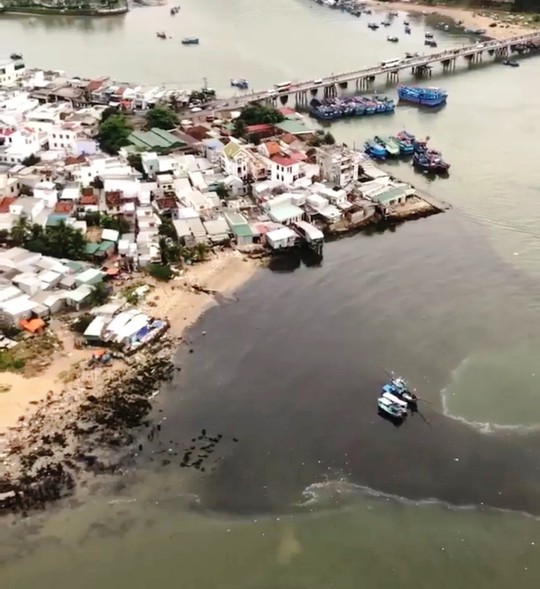 Black wastewater in front of the Ha Ra residential area, Vin Fouw Department, Nha Trang (photo provided by people)
Mr. Nguyen Si Khan, Vice President of the Nangang National People's Committee, said that due to the large number of precipitation yesterday, pumps for pumping wastewater around the discharge area were overburdened, and wastewater flowed directly into the sea. The city has asked the Public Utilities Management Board to intensify dentistry and treatment, especially in the Ha Ra area, to check it again.
Mr. Nguyen Van Dam, the general manager of the water and sewage company of Khanh Hoa, said the former Hong Chong did not think about forming dense hotels and apartments in the area, so the sewage was overloaded.
"Hotels and apartments associated with the Hong Chong exit can not be controlled. Previously, only for a small area, not to mention an apartment in Muong Thanh, hotels", – said Mr. Dam. According to Mr. Bem, a temporary solution can increase the pump, but in the long run it is not possible to control the precipitation of each year.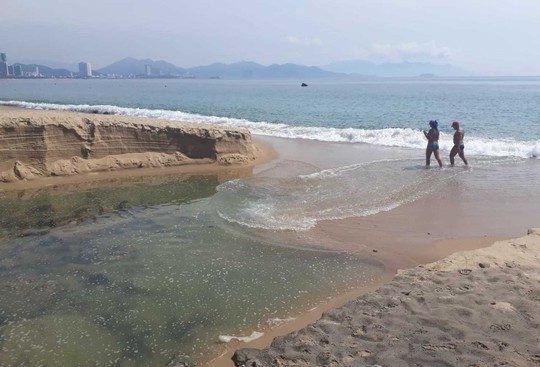 Dang Tata commune door to rain and sewage poured into the sea
Currently, in order to overcome this pollution, the World Bank cooperates with the Provincial People's Committee of Kan Hoa to implement the Sustainable Environment Project for the Coastal Environment – Sub-project of Nha Trang (CCSEP).
The above project has a total investment of US $ 72 million with 4 important contents, including: improving the operational capacity of the South Wastewater Treatment Plant; addressing floods and environmental pollution in the northern part of the city of Nha Trang; to improve sanitary conditions in the environment, to improve drainage and to prevent landslides on both sides of the Kai Nha Trang River combined with upgrading the transport infrastructure; technical assistance and institutional reforms to promote the sustainability of the project.
Wastewaters are discharged into the Nha Trang Bay – a piston: people provide
Ky Nam