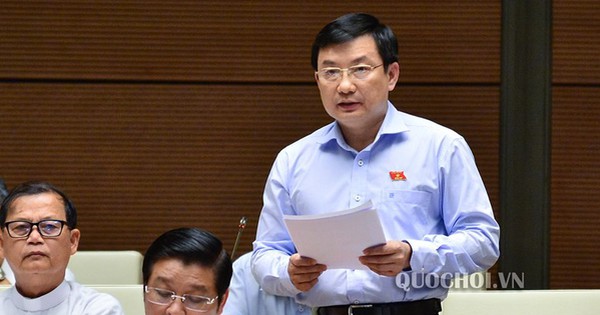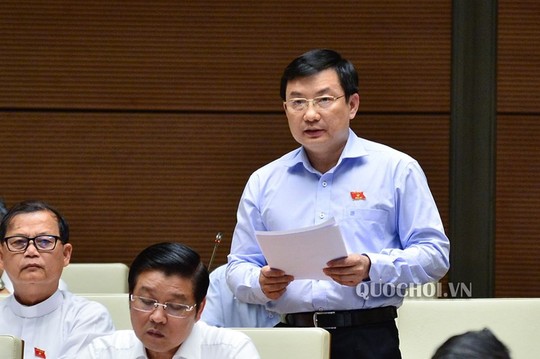 DB Pham Trong Nhan (Binh Duong): We have decided to protect people's health or choose an income of 50,000 billion dollars a year?
On November 16, the National Assembly (NA) discusses the draft law on prevention and control of damages wine, beer. MPs Pham Trong Nhan, deputy head of the Binh Duong province delegation, said: "We have decided to protect human health or to choose a income of 50 trillion dong a year? The amount of alcohol and beer is up to 65 trillion dongs, so what is the difference in the country's development?
"If Vietnam's economic indicators improve to rise up the hierarchy as a result of the inexorable efforts of the political system, the alcohol consumption rate is not clear, where efforts have always been pushing Vietnam's ranking from high to very high compared to the region and the world .
According to the province of Binh Duong, although alcohol is the cause of many diseases, alcohol advertising makes people listen to the thought of attractiveness from alcohol, beer such as: Hao gas, one thousand years, enamel success, the same passion … "These words deliberately forgot about tragedies or road accidents, violence … also because of alcohol. "
"If it requires a culture of drinking from the consumer, or is the brewing industry culture? So I strongly agree with the announcement of the law, and the name is an option 1, in particular regulation. Strictly limit the advertising of beer, alcohol" – HR representative expressed.
For these reasons, the delegate suggested the promotion of beer, alcohol must be prohibited in all types of newspapers from newspapers, newspapers, newspapers, electronic newspapers, social networks, and not only from chapters. sport, theater, cinema for children is regulated in the act.
Mr. Pham Trong Nhan confirmed that it is difficult to be proud of the leading position in Southeast Asia and the third in Asia in terms of beer and beer consumption. Are some of the reasons for magnetic achievements available in the social life or the brewing industry's effort? The liquor stores do not have to look for sellers everywhere, from grocery stores, cafes to exclusive restaurants and even urban pubs. night.
"One study found that 50% of children will develop mental and psychiatric disorders when they observe drunk parents, which also happens when parents drink only 1.2 cups at night." The results of sociological research show that over 70% of people think that the awareness of people in the prevention of alcohol and beer damage is not good, "Dang Nhan worries.
"When people openly recognize cognitive limitations in this area and need time to change because of habits, then everyone understands why producers and many people change their mindset to adapt to the social trend," he said.
According to Le Trong Nhan, it is difficult to forget about the image of the head of government to the control units and assign the plan to GDP in 2017 to 6.7%. This shows that in order to raise some growth, both the political system and the business community are seeking a retreat, every year alcohol harms at least 1-3% of our precious GDP.
"In spite of efforts to justify economic development, job creation is difficult to accept, not to mention the serious consequences for society that nothing can compensate for." Consumption of alcohol, beer is consumed by the consumers themselves, and the alcohol and beer industries are innocent. This is a responsibility or innocence – there is no unrighteousness when beer, alcohol is a vicious circle of poverty, illness, violence, violence "- NE is a series of problems.
He argued that argumentation was necessary, but criticized that the passage of this law is the death of the wine and beer industry, as soon as it puts the family in alcoholism, violence, violence
"We decided to protect people's health or choose to have income of 50 trillion dong per year, but do not forget that the losses caused by it cause up to 65 trillion dongs, so how can this undo the development of the country, so that few people drink culture" – said Mr. Le Trong Nhan.
Van Duan