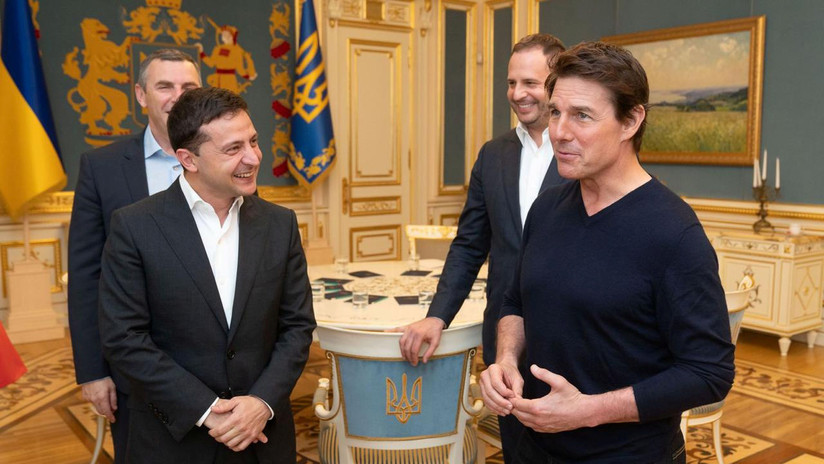 Ukrainian President Vladimir Zelensky's press service has surprised the world with a statement that the president met with Tom Cruise on Monday. As noted by Kiev, the American actor arrived in Ukraine at the invitation of the president.
"And only when the situation in Ukraine can not be more strange, the president has met with nothing less than Tom Cruise," popular American presenter Jimmy Kimmel said on his nightly show. "That's right, Tom Cruise visited the President of Ukraine. Isn't that the plot of at least three of the six "Mission Impossible"?"He added.
The meeting between Cruz and Zelensky – who served as both actor and comedian before winning the election – was filmed on video and soon went viral on social media, drawing the attention of many Internet users who could not notice the emotions in the face of Ukrainian leader.
"You are beautiful! As in the cinema"Zelensky said with a laugh as he greeted the Hollywood star. 'I pay the bills with this,'" Cruz joked in response.
"Your face when you talk to Donald Trump and when you do it with Tom Cruise," a Twitter user said when comparing two photos.
As Zelensky himself explained through his social networks, he invited Tom Cruise to his country to show him "interesting places" for filmmaking. The president's press service also guarantees that the actor reportedly showed interest in Ukraine as a possible venue for one of his upcoming projects.
If you liked it, share it with your friends!