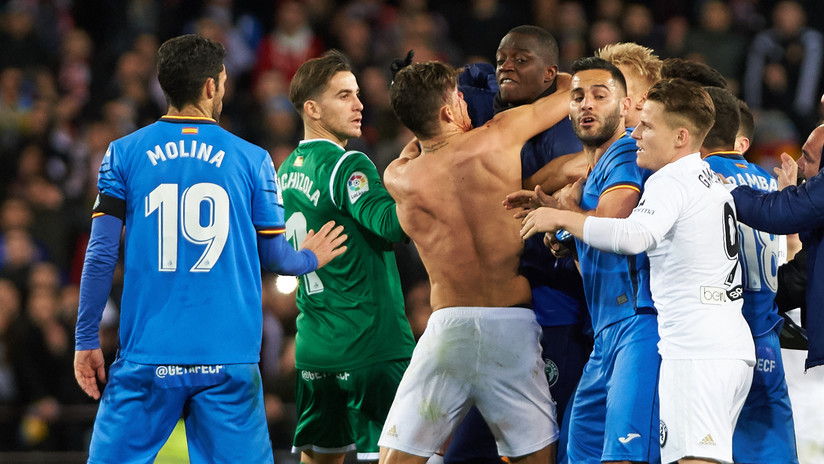 The match played on Tuesday between Valencia C.F. and Getafe C.F. (3-1) matching the Copa del Rey quarterfinal final from Spain ended with a scandal after a brawl between the players and the coaching staff of both teams.
The local team managed to overcome the result in time of a rebound by achieving two goals, thus gaining the transition to the next stage, with a global score of 3 to 2, and releasing a hubbub in Mestalla.
But the fight was already warmed up from the first match of the quarter-finals with warm-up statements and the players of Valencia and Getafe. In the match played on Tuesday there were many violations of up to 10 yellow cards and one red for the visiting team.
After the final whistle, emotions erupted, and even security agents had difficulty reconciling the protagonists of that great fight.
Source link