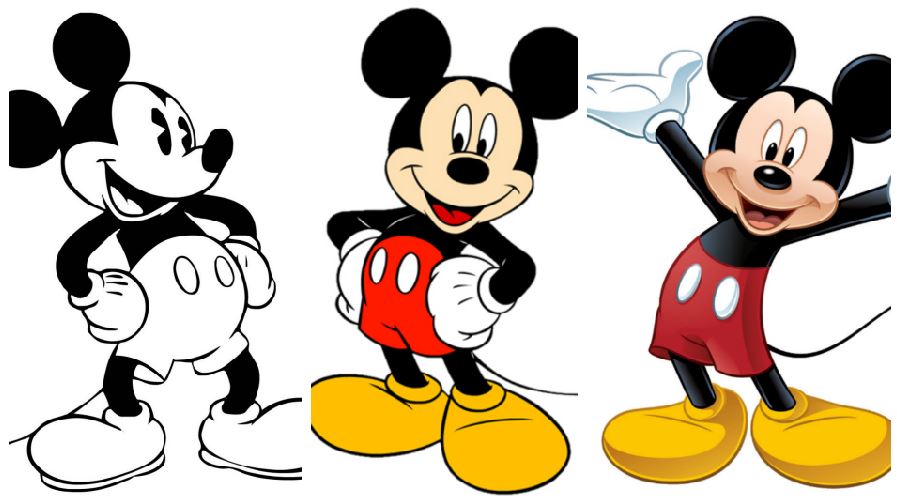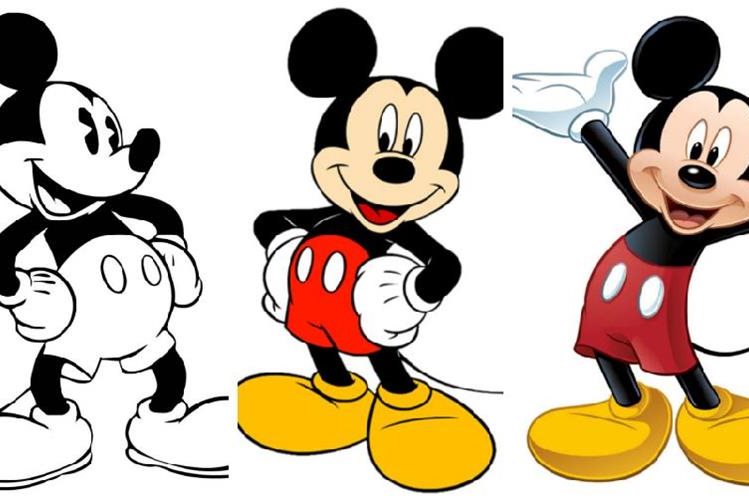 Although it was created in May 1928 and played in shorts Plane Crazy and The Gallopin & # 39; GauchoMickey made his screen debut in front of the audience with a 7-minute short film Steamboat Willie in 1928. Those who attended the Cologne Theater in New York could see how the mouse piloted the boat, whistling the melody and of course, it was also the first presentation of Minnie, her longtime companion.
The images were black and white, Mickey and Minnie had very thin bodies, small black eyes and a dangling nose. They were very simple strokes, but they were well received by the viewers.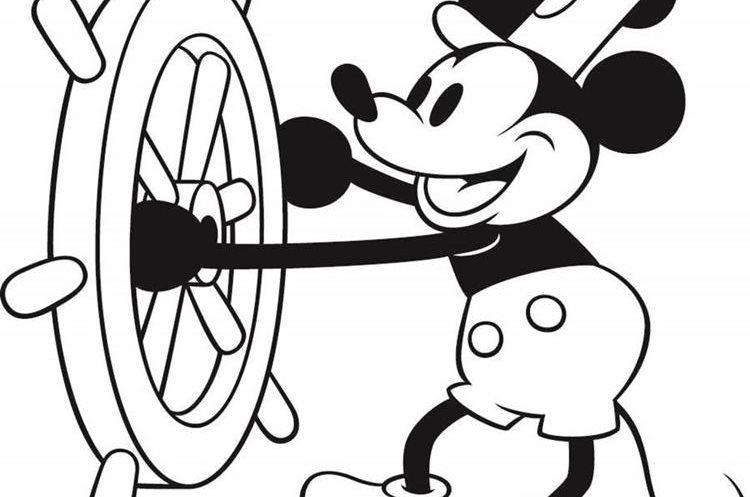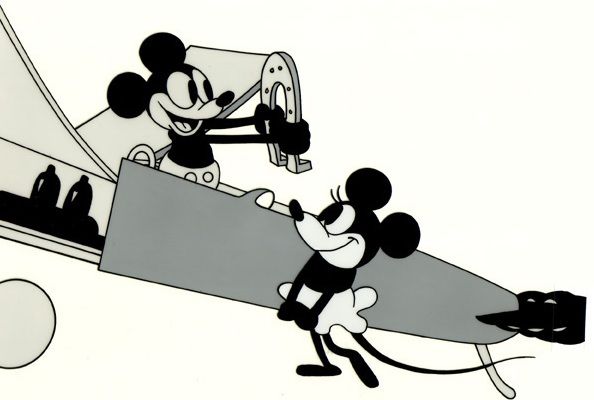 From that moment, Mickey Mouse performed in various roles, from firefighter to matagigantes, through cowboy and inventor, to detective and plumber. Additionally, other characters were created around him Minnie, Goofy, Pluto and Donald Duck.
Over the years, the figure has undergone a series of physical changes. In March 1929 it was Opry House, a project in which he used gloves for the first time, thanks to which his hands can be distinguished from the rest of the body.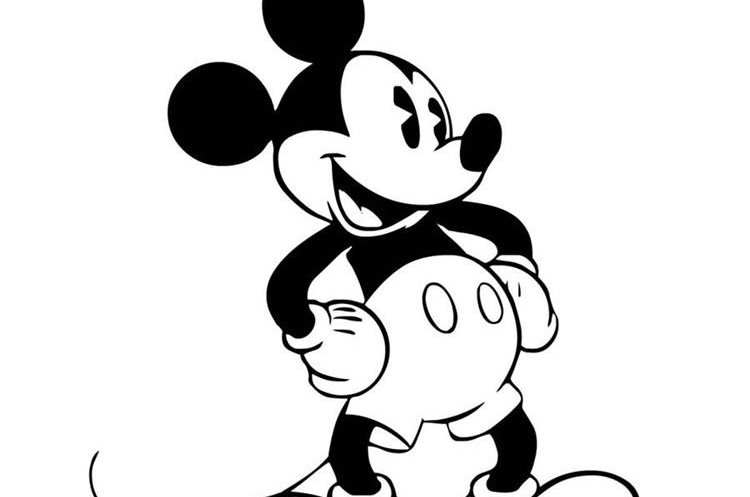 In May of the same year there appears a kind of eyelids and glare in eyes and depth Carnival child He heard for the first time saying "Hot dogs, hot dogs!"
In 1931, the producers withdrew and turned Mickey's black and matte eyes.
As expected, the thanks did not last long. Mickey made Walt Disney win his first Oscar in 1932.
His first performance in color was short in 1935 Concert of the band and her body changed to take the shape of a pear three years later.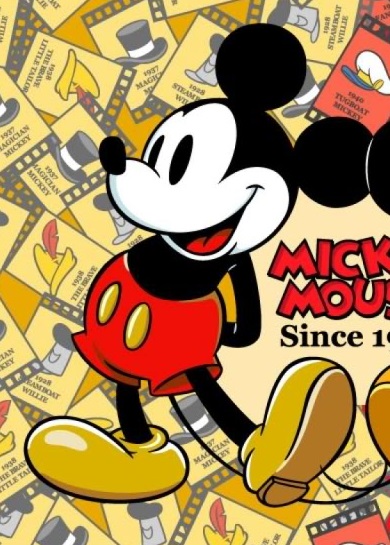 In 1940 he premiered Fantasiaa feature film in which the magician personified. This is considered a song that made him consecrated as a star of entertainment.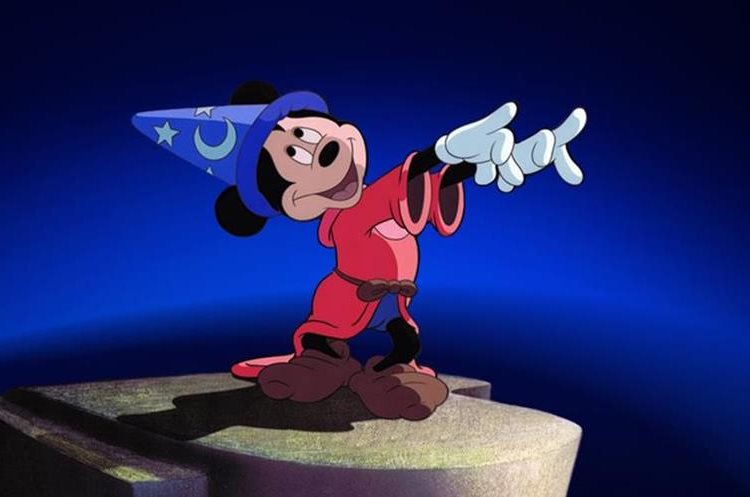 In 1955, Mickey took on a childish aspect to take part in Mickey Mouse ClubAt that time, he became a world star, this effect was also strengthened when the inauguration of the first Disneyland theme park in California took place on July 17 of the same year.
Many years later, Mickey became the first animator who had a star in the Hollywood Walk of Fame, and his debut in the video game appeared in 1983. A sorcerer's apprentice.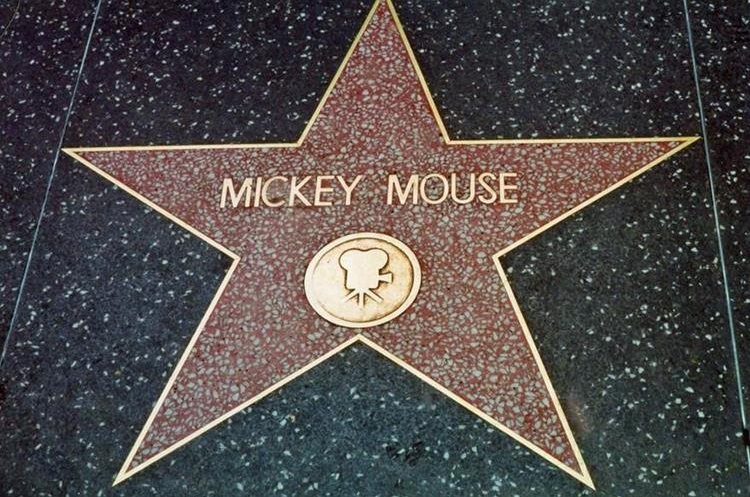 In 2004, Disney's characters began to be computer animated, and with the passage of time, the creative mind behind each project developed more and better techniques to do so. E.g Get a horse!is a production that combines traditional black and white images of animation with more modern ones, including some developed in 3D technology. This is a short indication of Mickey's return to the big screen after his last performance in Runaway Brain, produced in 1995.
To celebrate the 90th anniversary of Mickey's debut, special events will take place in the parks of Orlando, Shanghai and Hong Kong. In addition, activities were organized in various countries around the world to celebrate it. One of the most outstanding is the exhibition called Mickey: The True Original Exhibitionin which viewers can see a collection of Disney files and products inspired by the famous mouse throughout its history.
No doubt only such a strange character can cross borders and shine outside the place where he was born: cinema. At the age of 90, Mickey is in video games, theme parks, toys, clothes and accessories, and above all in the minds and hearts of fans that spread around the world.
Related content:
> Meet Guatemala, who will take part in the Disney movie
> Disney will have its own streaming platform
> Disney villages took part in Fashion Week in New York

Receive the "Morning" newsletter


Invalid email
Source link