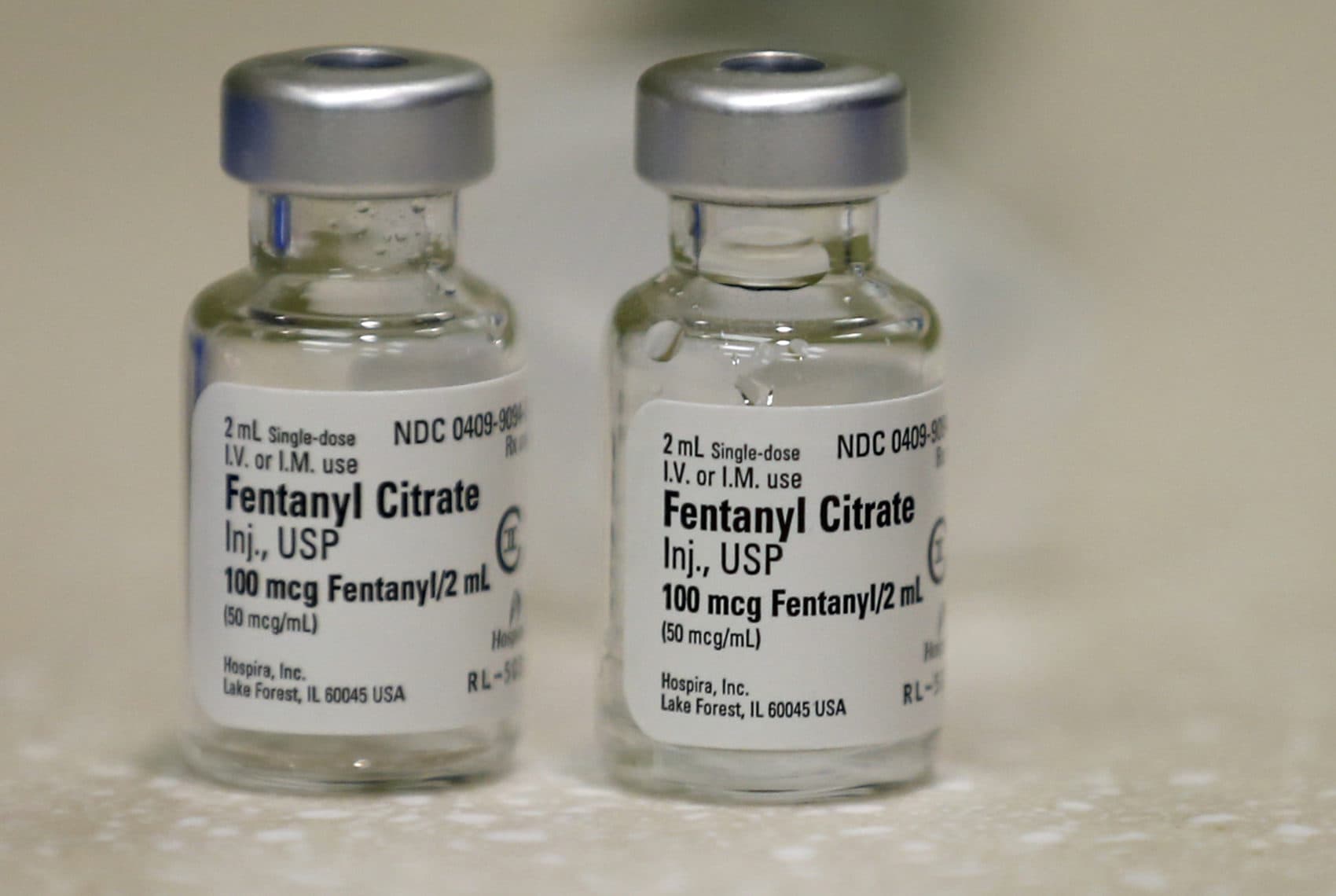 There is a reason for hope and more reasons to worry about the latest data on the opioid epidemic in Massachusetts. Twenty percent of men and women died in the first nine months of 2018. Compared to 2017, which represents a decrease of 1.3 percent.
"While there is much left to do, we are encouraged that deaths from overdose and opioid prescriptions continue to fall," said Charlie Baker in a statement.

The state report showed a 37 percent drop in the number of opioid prescribers in the third quarter of 2018. Compared with the first quarter of 2015.
However, EMS-related incidents continue to rise, 12 percent more in the second quarter of this year than in the first three months of the year. The naloxone consumption also increases.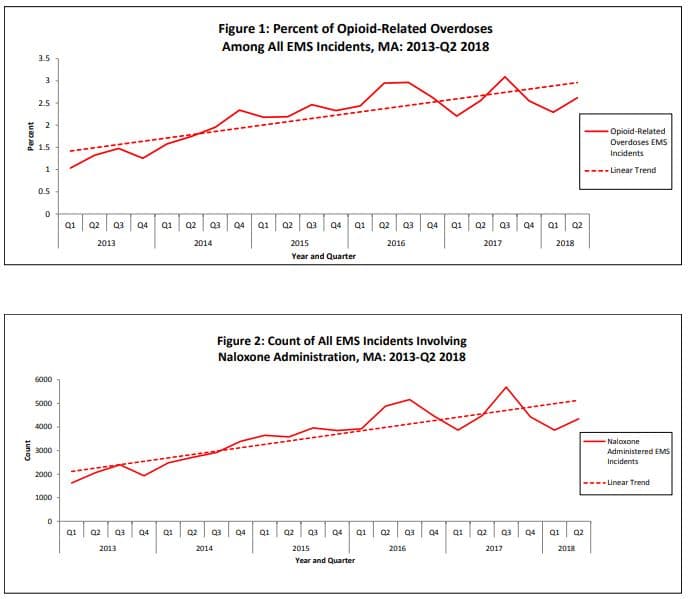 Massachusetts spends $ 36 million on federal education funds for overdose, which includes naloxone distribution, drug-assisted treatment, and support for healthy people.
Powerful opioid fentanyl was present in 90 percent of deaths in the second quarter of this year. This is the highest rate so far.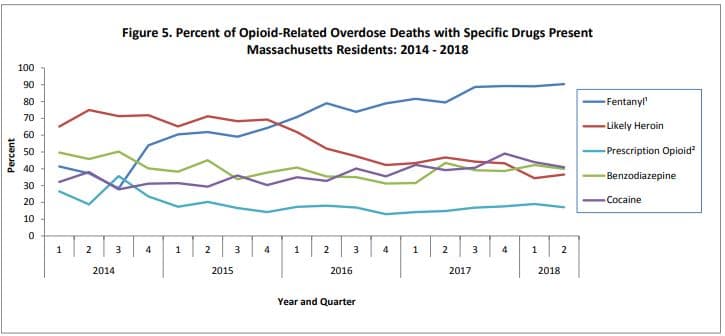 Baker filed a $ 5 million bill in October to step up surveillance efforts on drug trafficking and overtime on city police headquarters.
While the number of deaths caused by overdoses is generally reduced, in some communities they are increasing. The number of deaths increased by 44 percent among black men in 2017. Compared with 2016.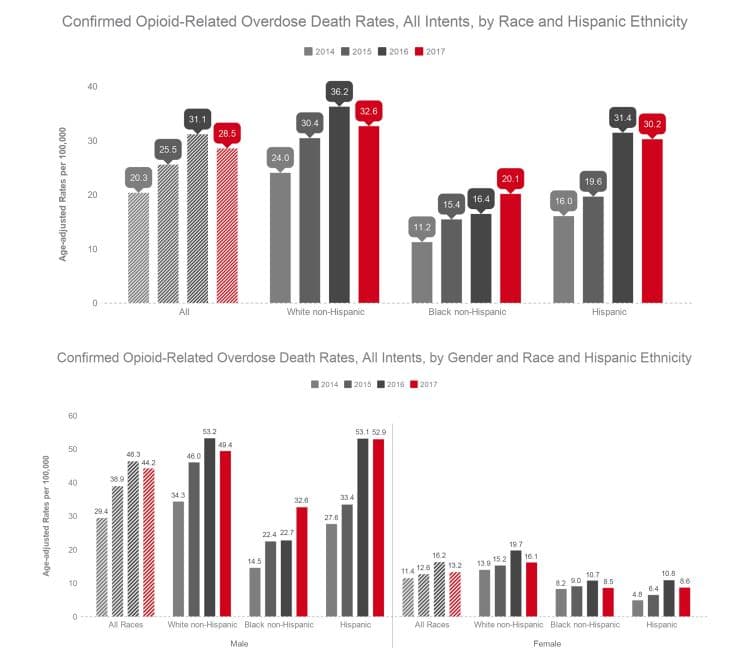 The state started an information campaign directed at black families and prevention.