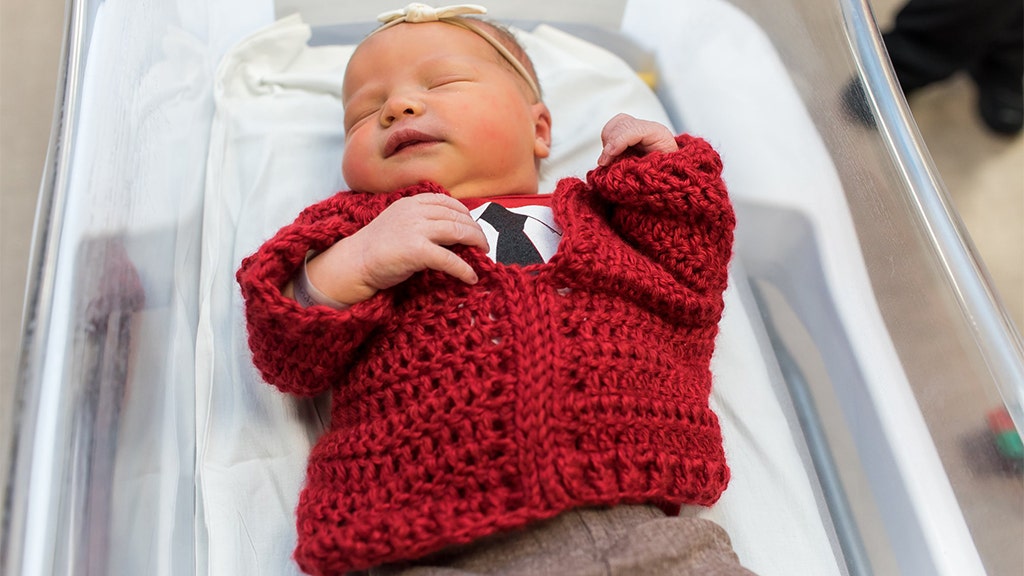 [ad_1]
It was a fine day in the neighborhood on Wednesday, as dozens of babies at the UPMC Maggie's Women's Hospital in Pittsburgh dressed up as the late Fred Rogers to pay tribute to the host of the PBS television show, Neighborhood of Mr. Rogers. "
The local PBS WQED member is the driving force behind a Pittsburgh holiday called Cardigan Day, which coincides with the World Day of Kindness, to celebrate "the legacy of universal kindness and acceptance of Mr. Fred Rogers" Fox News.
THE LIFE OF ISTENE MASTER ROGERS CONTINUES Memories of her married husband on TV star: "People were important to him"
"UPMC Magee has been dressing her babies at special events for years," Charlie said. "It's one of the most popular traditions in the hospital."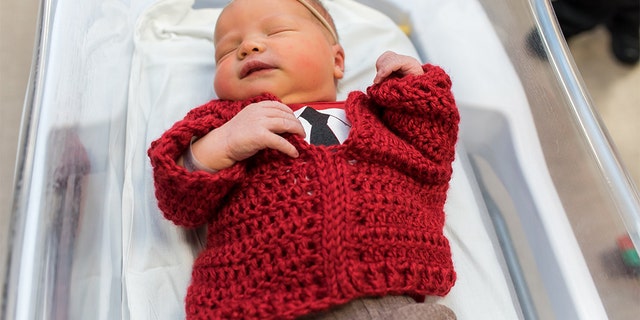 Hundreds of officials dubbed the fence in the hospital's main lobby to greet Rogers' widow, Anoane, as they sang the theme song of "Mr. Neighborhood." Rogers. " The show ran from 1968 to 2001, making it the longest running children's entertainment show in history.
Fred Rogers was born in Latterbury, Powell and has lived in Pittsburgh for the last 50 years of his life, including the entire package of "Mr. Rogers. "
Anoane Rogers was amazed to see newborns in the hospital protecting her husband's trademark trampled cardigans and sneakers. The clothes were created by Caitlin Pecin, a nurse at the hospital.
"They're so polubian," Rogers joked, as he joked about the packed babies.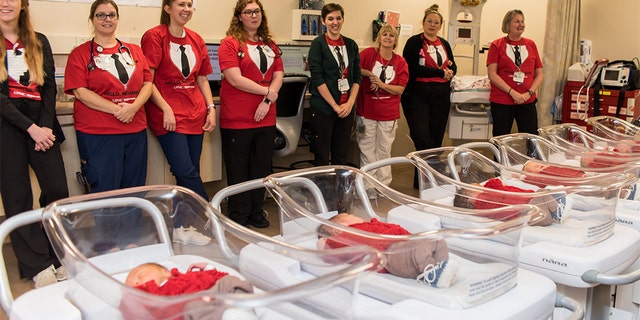 "Ms Rogers kept telling us how much she loved babies. She got a real kick when she saw them dressed as Fred," said Charlie. "Mr. Rogers is an iconic Pittsburgh, and many of the values ​​he represents match the values ​​at UPMC Magee."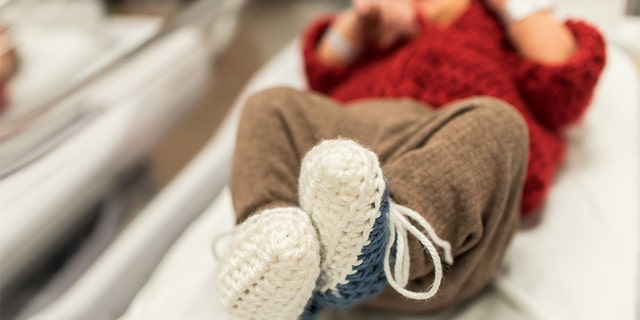 CLICK HERE FOR SPECIAL CALL APP
Fred Rogers died in 2003 of gastric cancer. A documentary about his life, "Aren't you going to be my neighbor?" was released last year, and he plays Tom Hanks in the movie "A Beautiful Day in the Neighborhood", which will be released later this month.
[ad_2]
Source link