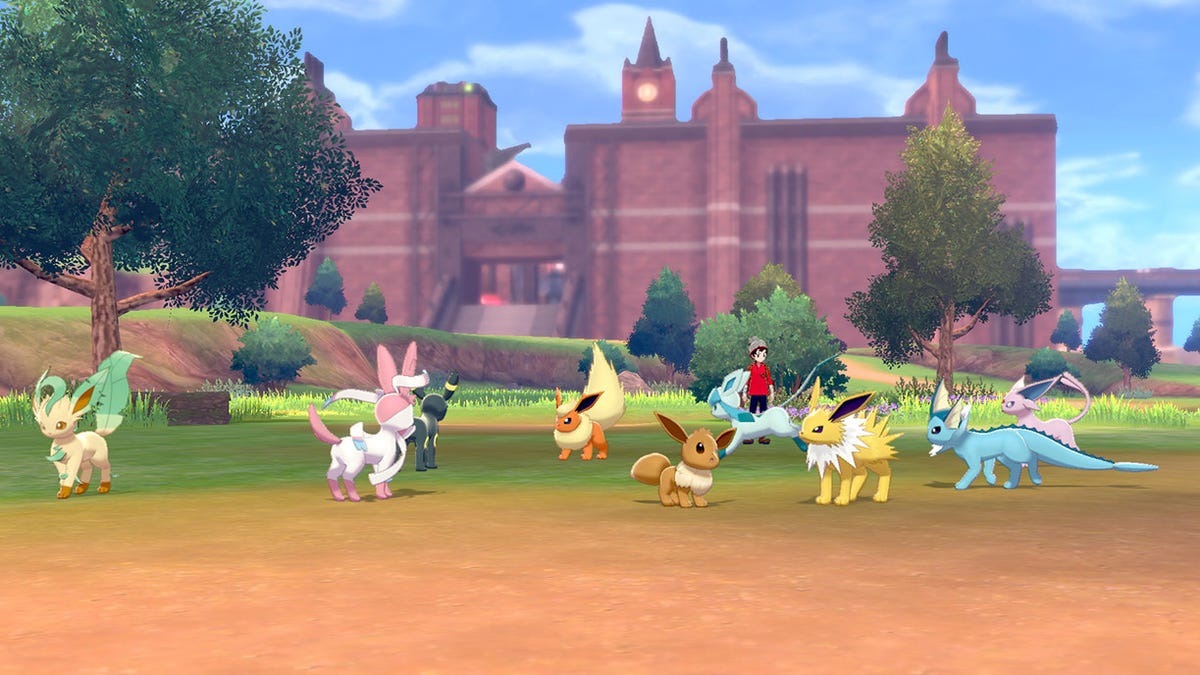 For most of my life, I haven't played Pokémon games, and I was fine with that. Like many people my age, I was busy in Pokémon and loved it Red / Blue and later, Gold / silverbut after that, I just moved. Pokémon was my gateway to the wider world of Japanese role-playing games Final fantasy, and I was constantly separated with very little desire to return. But for the first time in nearly 20 years, I'm thinking of going back Pokémon, almost completely because my friends won't shut up about it.
It was really funny to see the number of group conversations and DMs I slowly give up Pokémon conversation because almost everyone I talk to is growing regularly Pokémon Sword and Shield this weekend. This includes my friends who don't really play much. If I had to guess why, I'd say it's because the success of the Nintendo Switch drew them back into video games, leaving them perfectly prepared for Pokémon nostalgia
While I liked it Pokémon a lot as a kid, i'm not particularly keen on returning, mainly because the itching of video games collects a monster is better scratched for me from games like Persona. I prefer the stronger focus on the narrative and character that these games bring and I really don't look back on the skinny, cheerful well-folded by Pokémon.
But still: All my friends talk. Because of this, I am thinking of letting myself feel pressure from my peers to buy this damn game. I like talking to these people, and I like to see them look at all the weird monsters in the form of teapots or whatever.
I also think of Pokémon as a sport. While I would love to keep up with them, I really don't have time to watch football three days a week. However, I can dip every once in a while, enjoy the game, and ask people how they feel this season, all while eating their snacks. Football is just a frame –dynamic and exciting from moment to moment but also largely built around a familiar structure that doesn't really change. You can come and go as you please, invest as much as you have time. There is a community to be formed around.
So, yes: I don't think I have it in me to make it to the end of something new Pokémon game, and me definitely I'm not interested in catching them all. But I want to hang out with people I like, hear how excited they are by their obscure monsters, maybe trade or fight them or whatever you can do at those games these days. The rabbit looks sweet. M.let's choose it.
Source link