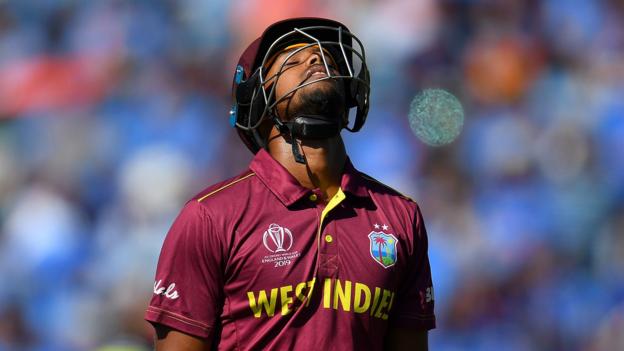 [ad_1]
West Indies batsman Nicolas Poran is banned by the next four internationals of his Twenty Twenty after admitting to mixing the ball.
The 24-year-old was caught on camera using his thumb to destroy the ball and seam during the final match of a one-day 3-0 win over Afghanistan.
Poran has since accepted the indictment under the code of the International Cricket Council (ICC).
The bat will return to Yorkshire as an overseas player by 2020.
Porean signed on to play most of the T20 blast the following year after being introduced to the county in that 2019 match.
A statement by the ICC, worldwide cricket management, said: "Pooran was accused of violating Article 2.14 of the code, which relates to 'changing the situation of the ball'.
"He will now miss the next four T20I matches for the West Indies and will have five points added to his record."
[ad_2]
Source link