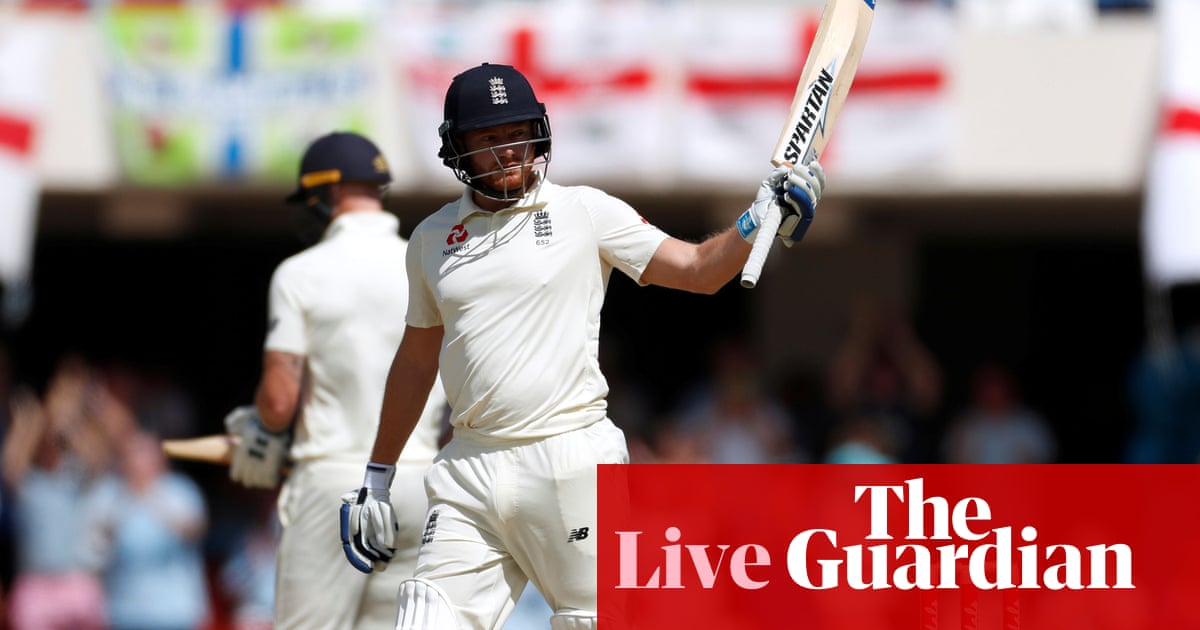 25th over: England 81-5 (Stoke 8, Ali 2) The new batsman is Moen Ali. He made 0 and 0 of Barbados, and he was lucky to get it many. He almost gets another duck when he plays a loose ride in Roach and is beaten, but then he gets off the marker by pressing, although he's average for two.
"As a Vindis supporter, I'm obviously very happy with the first session," says Jason Dunkley. "However, a part of me hopes that we will not take England too fast, I'm not sure I'm fantasizing on this field today!"
This is a fascinating thing – no one knows how long the pitch will be so lazy. Commentator Darren Ganga thinks that he will calm down after tea. If so, England is in any form.
Source link