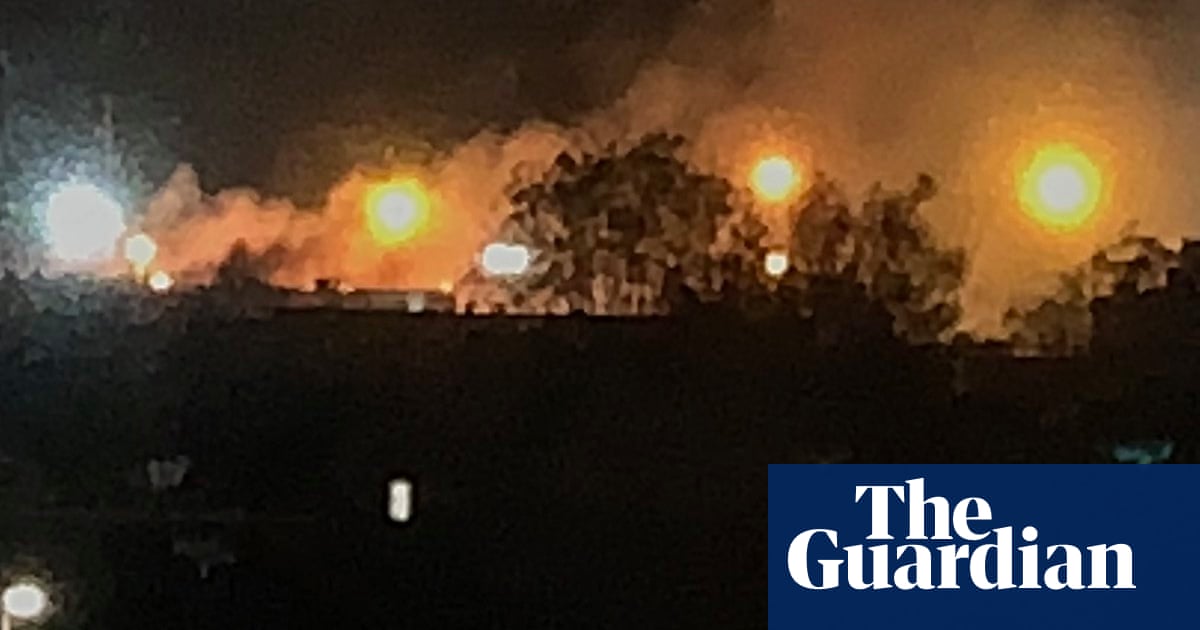 Two people were injured after a huge explosion rocked the largest steel plant in the UK, illuminating the night sky and waking people living up to 15 miles away.
People living near Tata Chel in Port Talbot said their houses were shattering with the explosion in the early hours of Friday.
The explosion was thought to be the train carrying the molten metal in the works. Two employees were injured with a leak of liquid iron.
MP Aberawon, Stephen Kinnock, said the incident had raised "real concern" about the security of the site.
"It could have been much worse. Grateful as always to the emergency services for their prompt and effective response," he said writes on Twitter. Kinnock urged Tata to conduct a full review in order to improve security.
Tata Steel posted Twitter: "We can confirm that two of our employees were slightly injured when there was a spill of liquid iron while traveling in a steel plant. All fires are now extinguished. A full investigation has begun."
That added later: "The Port Talbot website is now re-open to traffic on things and we estimate the possibility of damage."
A few light blows can be seen in the video about the incident shared on the Internet. Emergency services, including paramedics and firefighters, rushed to the compound after 999 calls started at around 3.35 am.
Police in South Wales said two people suffered minor injuries in the incident and urged local residents to evacuate the area.
Early indications suggested that the explosion originated from a train used to carry the molten metal, the forces said.
"Emergency services remain at the scene, but we have confirmation that all staff members have been reported and there are only two victims with minor injuries.
"The early indications are that the blast's headquarters was a train that transports molten metal into the works. The explosion caused several small fires that were under control and damage to some buildings on the site.
"The Southwest Fire and Rescue Service did not inform us that there was no need for concern about the dangerous effects of smoke from the blaze." The troops added that the M4 motorway was still open.
Residents talked about their shock in the blast.
Lance Davis, who lives at the highest point in the city, said it was "a miracle", no one was killed. He told the BBC: "I woke up this morning from what sounded like a thunder, it was like a big orange bubble of flames in the sky, a big mushroom cloud. The whole place was lit."
In 2001, three men were killed and 12 were injured in the blast at the plant, and then owned by Corus. On Friday, locals spoke of their fear when they heard that there was another explosion.