Debbie Crosbie was appointed as the head of the TSB, because the bank, which survived the crisis, wants to move away from the IT crash, which caused the chaos of thousands of customers.
Her nomination follows the departure of Paul Pester in September, who left the TSB in connection with the IT failure.
Mrs. Crosbie joins CYBG, where she spent 20 years, recently as operational director, and will begin her new role in 2019.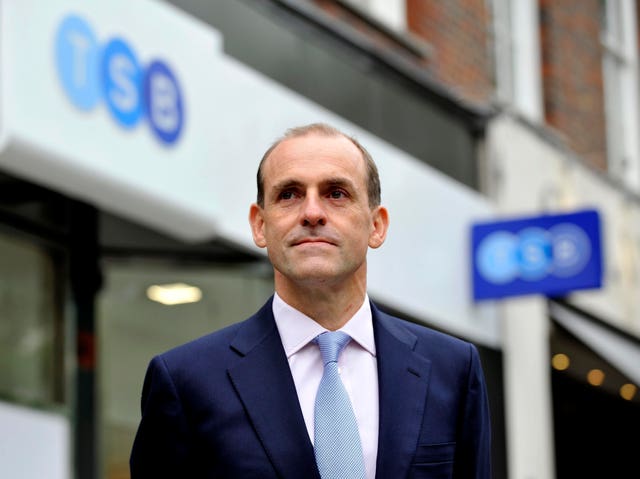 Chairman Richard Meddings said that under her leadership the bank will focus on "improving the situation of customers".
He added: "In the impressive field of the candidates, Debbie stood out thanks to more than twenty years of experience, excellent experience in retail banking and SMEs and a truly open and engaging leadership style, we found an outstanding new CEO."
TSB, owned by the Spanish company Sabadell, was hit by the IT crisis in April, which resulted in no more than 1.9 million users left to digital and mobile banking.
Technical problems were caused by the migration of customer data from the previous Lloyds system to the new system managed by Sabadell.
Since then, there have been persistent IT problems, and the TSB had to apologize again in September when many customers were again unable to access their accounts.
Mrs. Crosbie committed on Monday to "ensure that TSB will become a master for consumers."
"Many banks are talking about creating the right culture, but TSB has it. The passion and commitment of TSB partners in providing customers is unmatched.
"The exciting feature of TSB is how big the bank's potential to redefine banking is to better serve customers and their changing financial needs," said the general manager in the waiting room.
She's got to cut her job.
Since the crash, TSB not only parted with Mr. Pester, ending his seven-year period at the top of the lender, but also began to disown clients.
Data for the second quarter of 2018 show that TSB incurred a net loss of 16 641 current accounts in the period from April to June – due to 5149 changes made to the bank in the second quarter of 2018, while 21,790 clients have left.