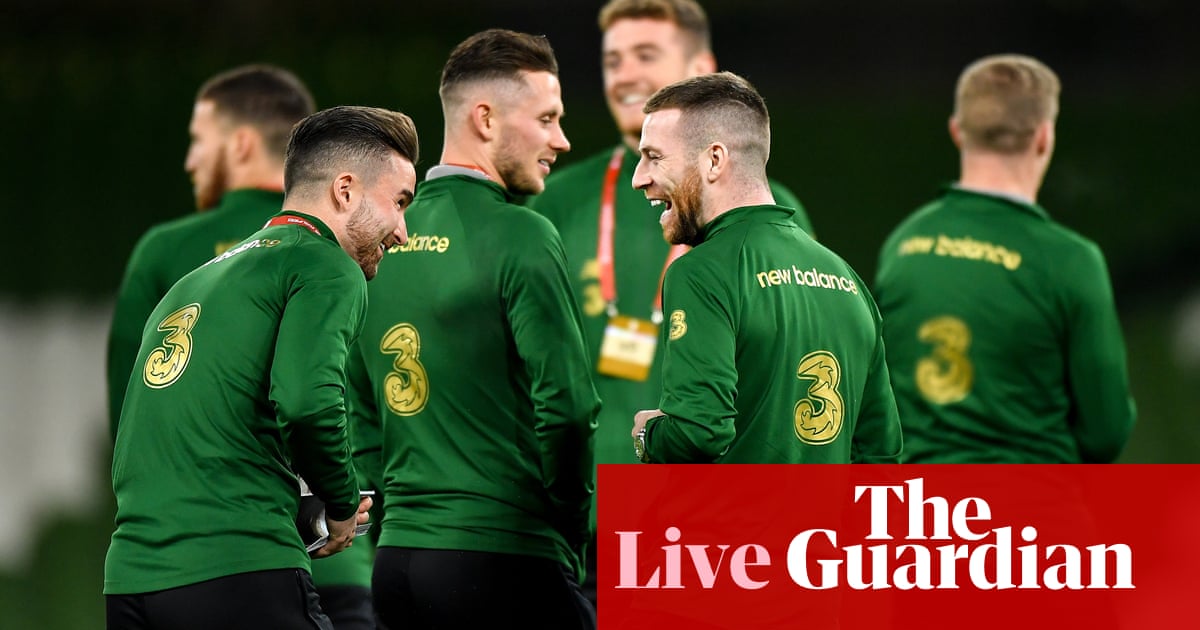 Team news again, now with added useful graphics on Twitter:
Republic of Ireland: Randolph, Doherty, Duffy, Agan, Stevens, Brown, Hendrik, Velan, Zurichan, McClean, Mac Goldrick. the following stages: Kevin Long, Clark, Couple, Cullen, Byrne, Brady, Robinson, James Collins, O'Hara, Maguire, Travers, Judge.
Denmark: Schmichel, Dalsgard, Jorgensen, Kier, Larsen, John, Braithwaite, Eriksen, Delaney, Pulsen, Cornelius. the following stages: Andersen, Ronav, Hansen, Dolberg, Hodgerg, Norgard, Anchorsen, Knudsen, Gitjaer, Christensen, Skov, You.
judge: Felix Braich (Germany).
Fourth Officer: Marko Fritz (Germany).
Assistant Judges: Mark Borsch (Germany), Stephen Lup (Germany)
UEFA Delegate: Roland Thies (Belgium).