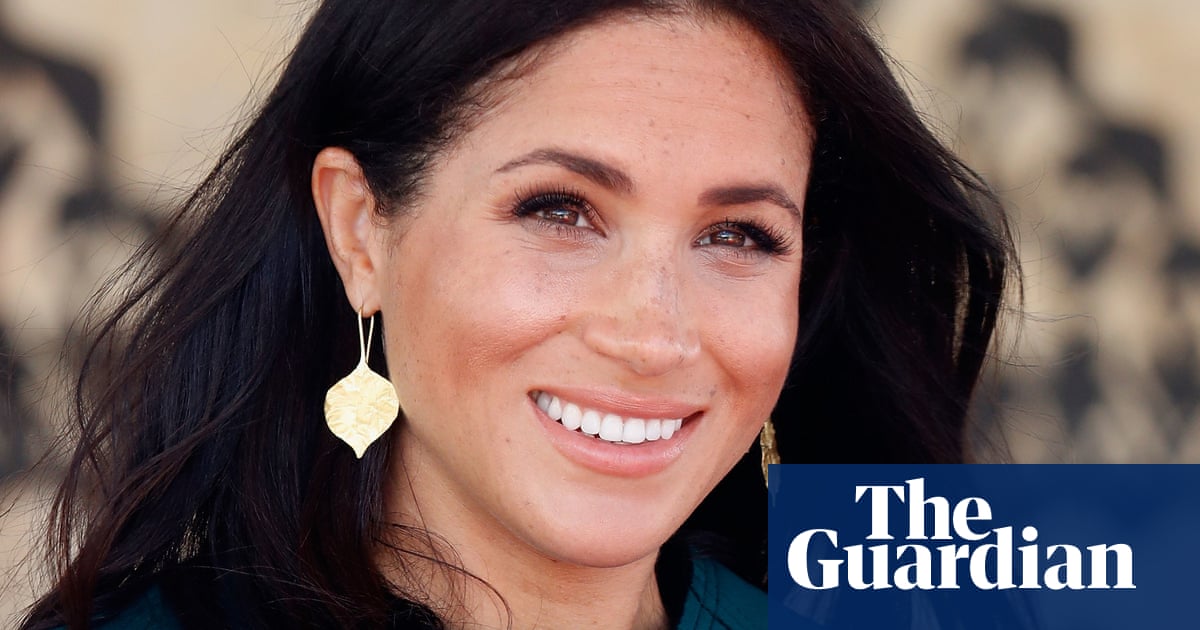 The Duchess of Sussex revealed her grief after experiencing a miscarriage in an article about the loss and importance of the issue of the well-being of others in a time of pandemic and polarization.
Megan shared the devastation she and the Duke of Sussex felt after losing a baby in July and being admitted to hospital.
Writing in the New York Times, she described the moment she changed the diaper of the Archie couple's son at their home in Los Angeles, that she "fell to the floor" in pain.
"I knew as I squeezed my first-born child that I was losing my second," she wrote.
"A few hours later, I was lying in a hospital bed holding my husband's hand. I smelled his palm and kissed his wrists, wet from both tears.
"Staring at the cold white walls, my eyes went blind. "I tried to imagine how we would heal."
She added that "watching her husband's heart break as he tried to hold on to my dismembered pieces," she realized that the only way to heal was to "first ask, 'Are you okay?'
Addressing the stigma surrounding miscarriage, Megan continued: "Losing a child means carrying an almost unbearable grief, experienced by many but talked about by few."
In pain of their loss, the couple revealed that "in a room with 100 women, 10 to 20 of them would have suffered a miscarriage."
"Yet despite the astonishing community of this pain, the conversation remains taboo, full of (unjustified) shame and continuing a cycle of lonely grief."
Those who bravely shared their stories licensed others to do the same. It was important to ask other women how they were doing. "When we are invited to share our pain, we take the first steps towards healing together," she wrote.
She referred to her TV interview in South Africa, given when she was "exhausted" and breastfeeding and "trying to keep a brave face" in public, she wrote. ITN reporter Tom Bradby asked if he was okay, and she wrote, to which she replied honestly: "Thank you for asking." I said, "Not many people asked me if I was okay."
Her remark about the cuff, she said, "seemed to give people permission to tell their truth." But he did not answer honestly "it helped me the most, that was the question".
In an article in the New York Times entitled "The Losses We Share – Maybe the Road to Recovery Starts With Three Simple Words: Are You Alright?", She wrote that the loss and pain afflicted many in 2020.
She referred to those whose loved ones died from Covid-19. She also referred to the controversial deaths of African-American Breona Taylor, a hospital employee in Louisville, and George George Floyd, both killed by police officers.
The world has become polarized – over facts, over science, "about whether elections have been lost or won," she wrote. "That polarization, along with the social isolation needed to fight this pandemic, has left us feeling more alone than ever."
On Thanksgiving, with the pandemic that separates many from their loved ones, "alone, sick, scared, divided, and perhaps struggling to find something, whatever, for which they will be grateful," she wrote, "let us dedicate ourselves to asking them others: "Are you GOOD?"
The new normal state, with masks covering their faces, forced people to look at each other "sometimes filled with warmth, others with tears."
"For the first time in a long time, as humans, we really see each other," she wrote. "Are we okay?" We will be. "
Source link