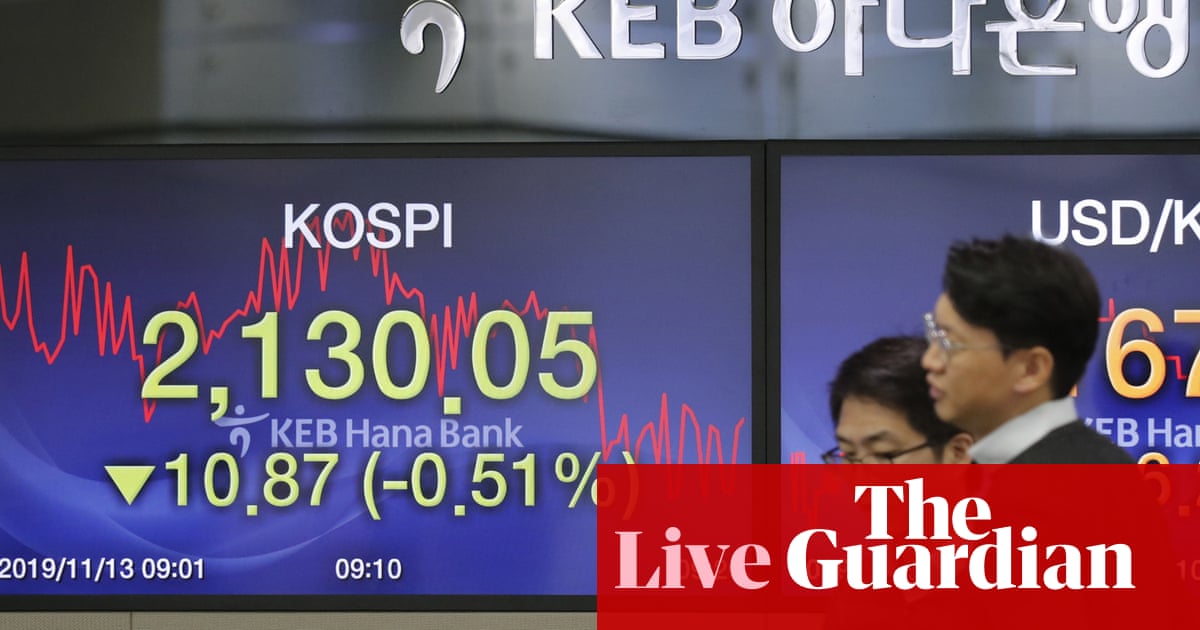 [ad_1]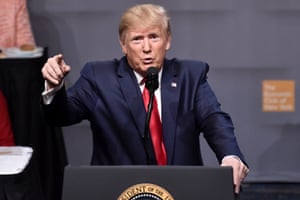 Good morning, and welcome to our current coverage of the world economy, financial markets, the eurozone and business.
As the autumn showers of a tired traveler, the hopes of a breakthrough in the trade war between the United States and China were reinforced.
Asia has fallen into Asia and we are expecting a weaker start in Europe after US President Donald Trump delivered a typically bellicose speech on trade.
Trump at a luncheon event at the New York Economic Club said he would impose even more tariffs on Chinese imports if ongoing talks failed to produce a temporary deal.
In comments that cannot help everyone digest, the president said:



"I tell everybody: If we don't sign an agreement, we will increase those tariffs, they will increase very significantly."
Traders had hoped Trump would signal that the next tariff package for China – 15% on $ 156m of imports – could be frozen.
But instead, they've heard some of Trump's typical lines … The deal is "close" because Beijing is "dying" to make a deal, and the US economy continues to "boom" on its watch (even through growth actually slowing down last quarter).
This created some disappointment on Wall Street, where the Dow Oneons closed absolutely unchanged last night at 27.691.49. This has not happened since 2014.

In Japan, Nikkei fell 200 points or 0.85% to 23,319.87, while the Chinese SSE Composite dipped 0.3%. Australia and South Korea lost about 0.8%.
The main European indices have fallen by about 0.4% in the futures market after Trump's speech.
Also come today
America's best central banker, Omer Jerome Powell, testifies at Congress today. It could give new guidance on future interest rate moves and the Fed's concern over the US-China trade war.
New UK inflation data and the latest eurozone factories health survey come this morning.
We will also find out if British home prices continue to be hit by Brexit, following steady declines in London and parts of the south of England.
The agenda
9:30 pm GMT: UK inflation for October: forecast to fall to 1.6% from 1.7% year-on-year.
09:30 pm GMT: UK house price inflation for September
10 pm GMT: Industrial production in the euro area for September
01:30 pm GMT: US inflation data for October: forecast to remain 1.7% year-on-year
04:00 GMT: US Federal Reserve President Homer Powell Appears in Joint Congress Economic Committee
[ad_2]
Source link