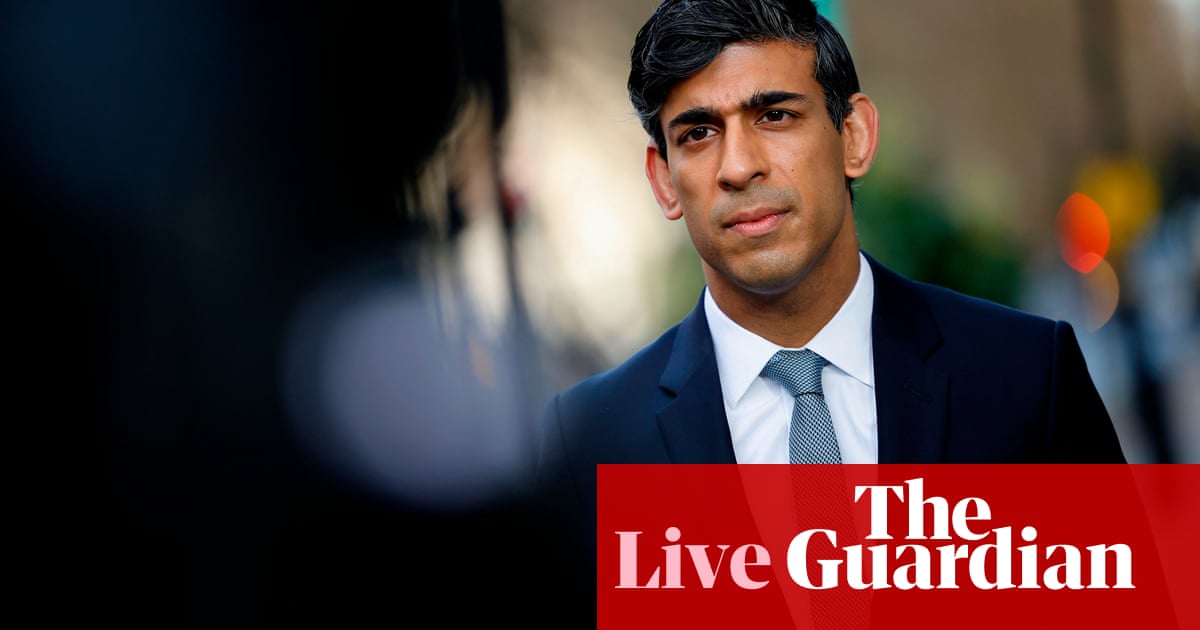 Good morning. Rishi Sunak, the chancellor, will submit his spending review this afternoon and he hopes to prove stronger than most of the other major financial statements he has made this year. On March 11, when he unveiled his budget, he announced spending 12 12 billion to help businesses cope with the coronavirus. Less than a week later, these plans were effectively disappointed and he again announced a 350 350 billion loan and grant support package. That pattern has been repeated several times this year. Ensuring that economic policy stays ahead of events has proved impossible.
Therefore, the cost overview has already been reduced. Initially, government expenditures were to be determined for the next three years (which is normal for a cost overview). Instead, it will largely be a one-year review because, with so much uncertainty about what the economy will look like next year, making long-term plans would be quick.
As is normal for such a large financial report, key elements have already been briefed. Here is a good summary from my colleague Richard Partington.
But this afternoon, there will be no great interest in what is in the document for the revision of expenditures (government plans), but in what is in the assessment of the Office of Budget Responsibility for the state of the economy. According to a thorough, fair and very useful new biography of Lord Ashcroft for Sunak, Going for Broke, the Chancellor is a big fan of statistics and a fan of quoting a maxim from his father-in-law, Narayana Murthy. The book quotes Sunak as saying:



One of my favorite quotes [Murthy's] is: "We believe in God, but everyone else should bring data to the table." It's something I'm trying to live with as well. You know, I'm always interested in getting data; obtaining the facts.
Well, we will all get the data this afternoon and it is expected to be really gloomy.
It is normally difficult for the opposition to draw much attention on the day of such a big statement by the Ministry of Finance, but Labor has launched a preventive strike overnight, accusing the government of creating a "job crisis". In the statement Anelli Dodds, the shadow chancellor said:



The irresponsible choice of the Conservatives has spent and mismanaged billions, leading to our country experiencing its worst G7 slump and creating a job crisis.

Whether it is building start-ups or garden bridges, this prime minister and his government are talking about a good game. But they have not kept their promises – and regional inequality has worsened under their watch.

They clapped for key workers – but now they are freezing their wages and seeking to scrap a planned increase in the private sector minimum wage. It will hit people's pockets and pull spending from our small businesses and streets when many are already on their knees.

Instead, we need a relentless focus on jobs and growth to get the economy on its feet. The government must act to return jobs, retrain workers and rebuild businesses, as part of a long-term plan to make our country the best place in the world for growth and aging.
Here is the agenda for that day.
09:30: HMRC publishes statistics for the Eat Out to Help Out scheme.
12 o'clock: Boris Johnson faces PM Kir Sir Starmer.
12.30 pm: Rishi Sunak, Chancellor, gives an overview of spending.
13.30: The Office of Budget Responsibility publishes its latest forecasts.
14:30: OBR holds a press conference.
Live Politics has doubled as a live blog for coronaviruses in the UK for most of this year, but today, although I will cover the latest developments in Covid, I will focus mostly on cost overview.
Here is our global live coronavirus blog.
I try to monitor comments below the line (BTL), but it is impossible to read them all. If you have a direct question, include "Andrew" somewhere in it and I will probably find it. I try to answer questions, and if they are of general interest, I will post the question and answer over the line (ATL), although I can not promise to do this for everyone.
If you want to get my attention quickly, it's probably better to use Twitter. I'm on @AndrewSparrow.