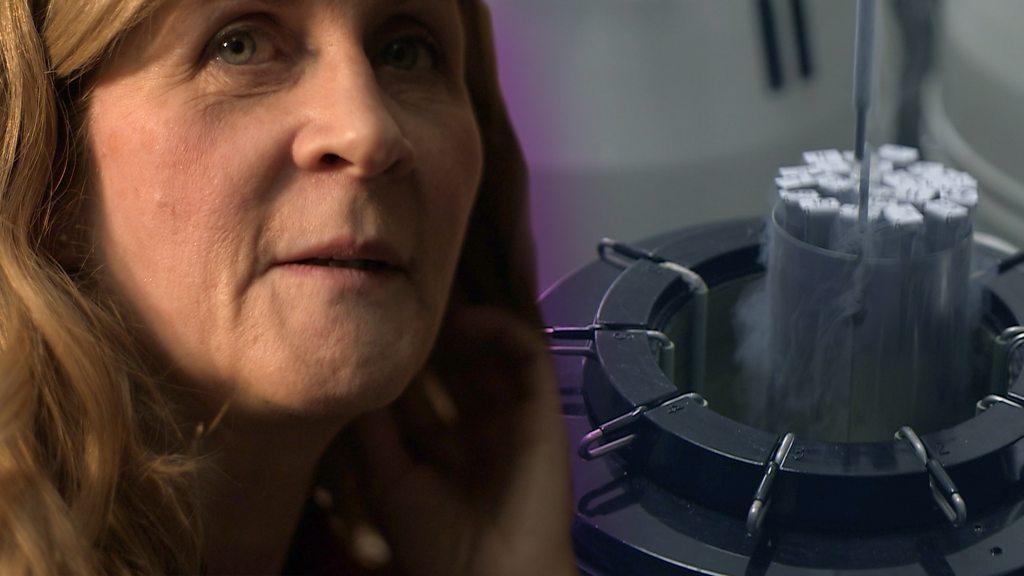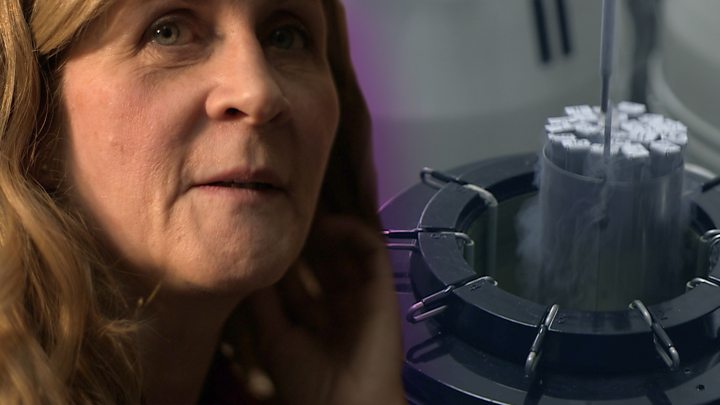 More women in the UK are choosing to freeze their eggs than ever before, with a treatment rate of 11% from 2016 to 2017, the report said.
Data on the fertility regulator show that there were 1,463 egg freezing cycles in 2017, compared to 1,321 in 2016.
The Human Fertilization and Embryology Authority (HFEA) says the success of using frozen embryos has increased, with a birth rate comparable to fresh.
But it warns that the freezing of eggs does not provide a guaranteed family.
"Fertility of the ice"
Freezing eggs involves collecting eggs from the woman in her ovaries, storing them in a state of deep freezing and defrosting at a later stage.
At this point they are put together with sperm in the hope of creating an embryo and developing a pregnancy.
The procedure is still relatively new with only 581 egg melting cycle (where eggs are icing) that occurs in the UK in 2017 – an increase of 159 in 2012.
Nevertheless, HFEA says that advances in egg freezing techniques and more women's freezing of their eggs under the age of 35 are partly based on a rise in the successful birth rates from 18% in 2016 to 23% in 2017.
But the regulator warns about the age in which women freeze eggs is one of the most important factors for success (in women under 35 years of age they are more likely to be born).
& # 39; A middle class procedure & # 39;
The HFEA report provides a broad overview of other fertility trends in 2017.
This shows that IVF becomes safer – with the rate of multiple births (which can be more risky than single-pregnancy), it sharply decreases from 24% in 2008 to 10% in 2017.
But access to treatment funded by the NHS continues to be unstable in the UK.
In Scotland, 62% of IVF therapy cycles were funded by the NHS
In Northern Ireland, the comparative figure was 50%
In Wales, 39% of the IVF treatment was financed by the NHS, and in England the figure was 35%
Commenting on the trends, prof. Joyce Harper from University College London said: "Fertility treatment turns into a middle class procedure, with the UK having some of the highest costs in Europe.
"It is time to look at the commercialization of IVF and how the NHA finances it."
"Changing Families"
The analysis shows that while 91% of IVE treatment treatments were taken by women with male partners, there was a small increase in same-sex couples, single women and surrogates considering fertility procedures.
Sali Cheshire, president of HFEA, said: "This reflects the changing attitude of society toward the creation of a family, lifestyle and relationships and emphasizes the need for the sector to continue to develop and adapt."
Source link