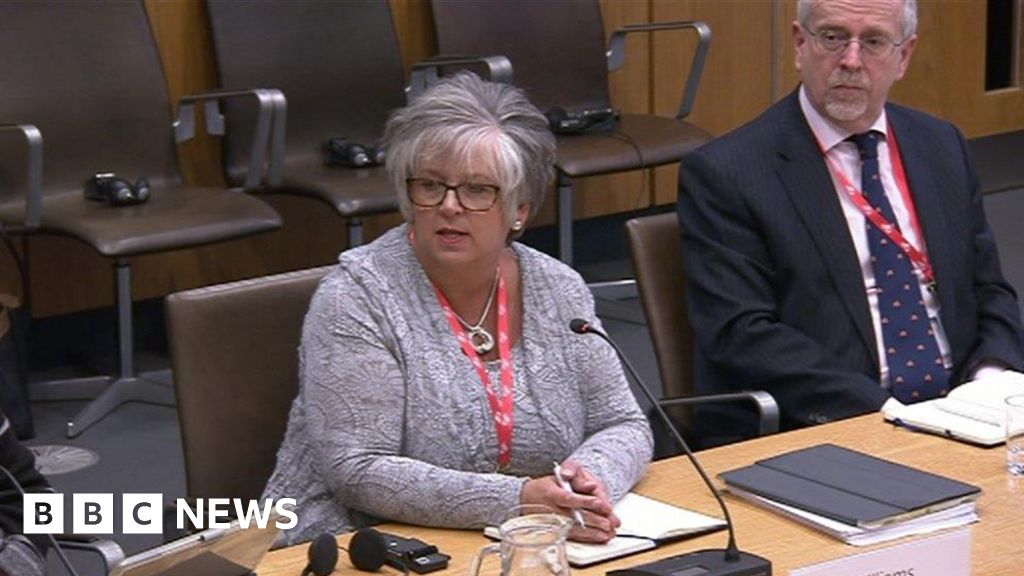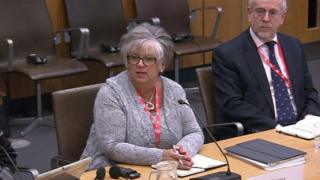 The head of the health board at the center of two maternity care failures resigned after calls for her to consider her future.
The Hm Taf Health Board said Allison Williams stepped down as chief executive on Tuesday.
In June she was found to be on sick leave.
It follows a more frightening independent review that described maternity hospital services in Royal Glamor and Prince Charles as "dysfunctional".
Reacting to the news, Tory AM said it would be "inappropriate" for Ms Williams to receive payment.
Health Minister Wogan Gating put the Cwm Taf maternity services on special measures following a review in April and an independent commission was set up to oversee changes in hospitals in Llantriant and Mertir Tidfil.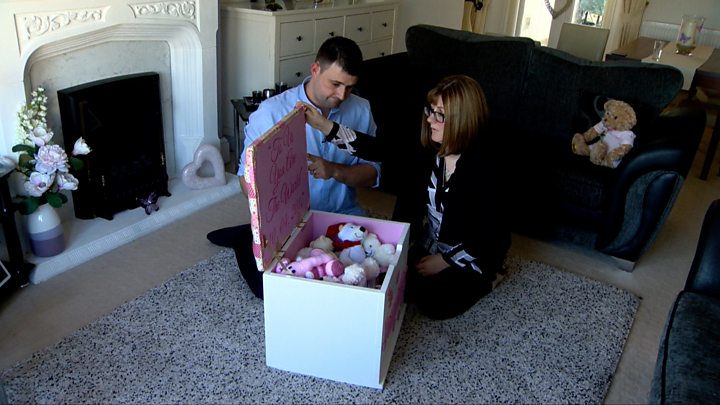 Expert reviews from two royal colleges were triggered by 25 serious incidents, including eight stillbirths and four infant deaths, from January 2016 to last September.
Concerns emerged at the end of 2018 that women and babies may be harmed by staff shortages and the failure to report serious incidents.
The mothers who came out said they were ignored or made to feel worthless.
At the time, Ms Williams said some of their reports were "nothing short of heart-wrenching" and the health board accepted the findings of the examination.
But Ronda council leader Sinon Taff, adviser Andrew Morgan, said he had lost confidence in the health board a few months before the review and called for a change of management.
He said at the time: "It is still unclear who knew what and when, but I still don't think the whole health picture has been revealed by the health board and therefore I have no confidence in the health board."
Speaking Thursday about Ms Williams' resignation, Mr Morgan said it was "the right decision".
"Talking to patients and worrying about families involved, both in terms of serious and unacceptable failures … I believe it's in everyone's interest to be the CEO [chief executive officer] has been replaced, "he said.
"The tragic consequences of this health board's systematic failures can never be allowed to happen again."
Tory AM told Central Andrew Andrew RT Davis that her resignation was "not a surprise given the recent scandal", adding: "Under the circumstances, it would be inappropriate for any payment to be arranged while talks are under way."
Labor AM for Pontipid Mick Antoniv said the resignation was "the appropriate course of action".
Slide Fimrou AM told Mid and West Wales Helen Mary Jones she was "glad to hear" of her resignation and Mrs Williams "must be held accountable for her failures".
She added: "Many of the affected families think Mrs Williams should have been held accountable and I share that view."
Ronda's deputy, Ron Bryant, Chris Bryant, said: "I think she clearly made mistakes, she does not keep the board fully informed and it was attended by representatives of the local government.
"My main interest at the moment is to try and make sure that the maternity service that every mom receives is absolutely top quality. We have a lot of challenges," he told BBC Radio's Mike Raves.
Since March, more complex maternity cases – overseen by consultants – have all gone to Merritt. Facilities here include a special care infant ward
The President of the Health Board, prof. Marcus Longley thanked Ms Williams for her commitment to the organization.
He added: "It has played a key role in securing the university's status for the organization [and] there is evidence of strong engagement of physicians, staff, trade unions and partners; and delivering significant changes that have led to the transformation of NHS services and property in the area. "
Cardiff & Vale's deputy chief executive took over Ms Williams' temporary replacement when she went on sick leave.
Source link