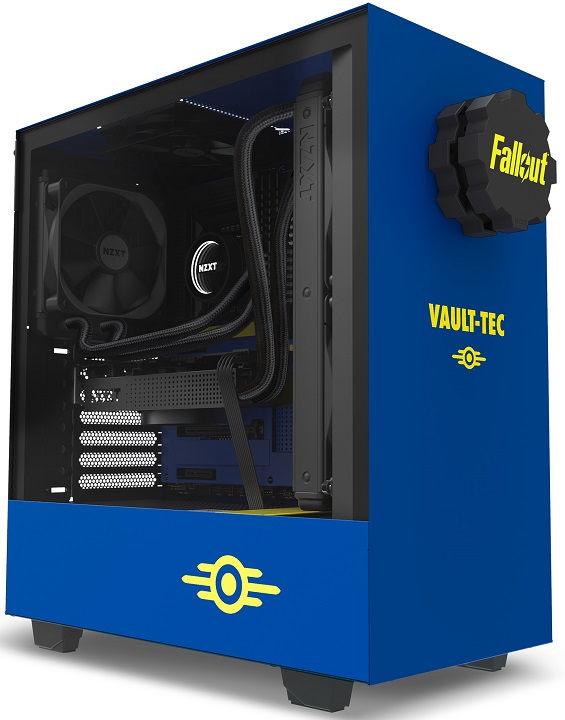 California-based NZXT unveiled a new modification of the H500 chassis called the H500 Vault Boy. As you can guess, a novelty should be interested in fans of the Fallout series of games and is made in the style of the legendary Vault-Tec mascot. Keep in mind that last year the company started with the Nuka-Cola model H700.
If we reject the unique design, the chassis of the H500 Vault Boy does not differ from the original version of the case. The product has dimensions 428 (D) x 210 (W) x 460 (V) mm with a mass of 6.8 kg. Inside, you can set up an ATX format board, seven expansion cards and three 2.5 and 3.5-inch drives. The length of the video cards should not exceed 381 mm, and the height of the CPU cooler is limited to 165 mm.
The package includes a Fallout headset-shaped headphones holder. The NZXT H500 Vault Boy will release a limited edition of 1,000 copies. The news is already available for orders from partners of the US vendor at a price of 180 euros.
NZXT also prepared a Vault Boy decorative panel for the motherboard N7 Z390. It will be issued in a 400-unit edition and will be available for purchase in late May. The recommended price for the supplement is € 56.
Source link