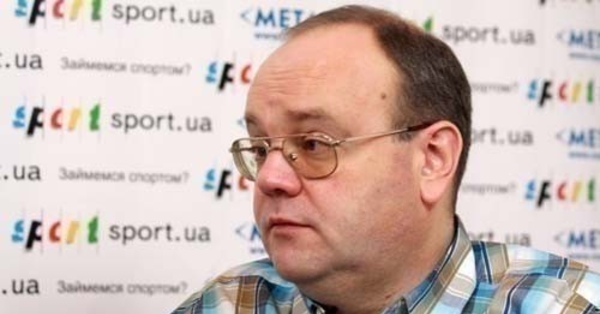 Editor-in-chief of Football Magazine Artyom Frankov commented on the victory of Right over Dynamo (2: 1) in the 7th round match of Ukraine Championship.
Right earned a deserved victory. With the score 1: 2, Dinamo did nothing, convinced us with nothing that could compensate. Kiev fans should not worry about starting in the Europa League, and not against Malmo, Copenhagen and Lugano, but second place in the championship. Is it possible from these matches to say that Dynamo is stronger than Dawn or Right? Not at all. Mykolenko has a lot of complaints about today's match and unfortunately this is not the first time. And that allows me to think that the problems are extremely deep. No one now wonders if there is a way out of this, and where the light at the end of the tunnel is.
For the unwanted purpose of De Pena. Let me remind you of the rules of football: not the ball should be completely behind the goal line, but its projection to the lawn. Yes, with a 99% probability, I think this ball should have counted, but the VAR system would not allow it to set a goal. To do this, we need the GLT system, which is widespread worldwide. For example, as in England. De Peña was so upset and furious that he later earned a yellow card. I suppose his replacement with Rodriguez is due to the fact that he could work on removal. By the way, Rodriguez wasn't for nothing, he didn't step up the game.
At the start of the second half it seemed that we had seen the same Dynamo, when Right couldn't get out of his box for a few minutes. And the purpose in this situation was logical. I was wondering if the Kievans would continue this attack, but no, the gas was over. Right was not ashamed that Dynamo was in front of her. And here we came to the main thing – the shame is that no one is afraid of Dynamo Kiev. This team is simple for everyone. I repeat, second place does not seem guaranteed at all. Where is Dynamo's place on this football map of Ukraine? Unfortunately, there is no answer.
It is worth noting that the Chernihiv team played regular football without creating a bus from behind. And this was enough to stop not only Dinamo but another defeat. And here's all this: as Tsiankov's 'no', Mikolenko's 'no', Rodriguez's – what about, he asks what happened to the team? Is she really in such a situation that Alexei Mikhailchenko can't bring it to the surface? This is a terrible Dinamo. I don't remember the last time Dynamo was that bad. Guys, come back hope. After all, we need to understand: what's next? I have no words. I fully understand that the club owners are experiencing the same feelings …, "Frankov said on the YouTube author's channel broadcast.
If you find an error, select text and press Ctrl + Enter.