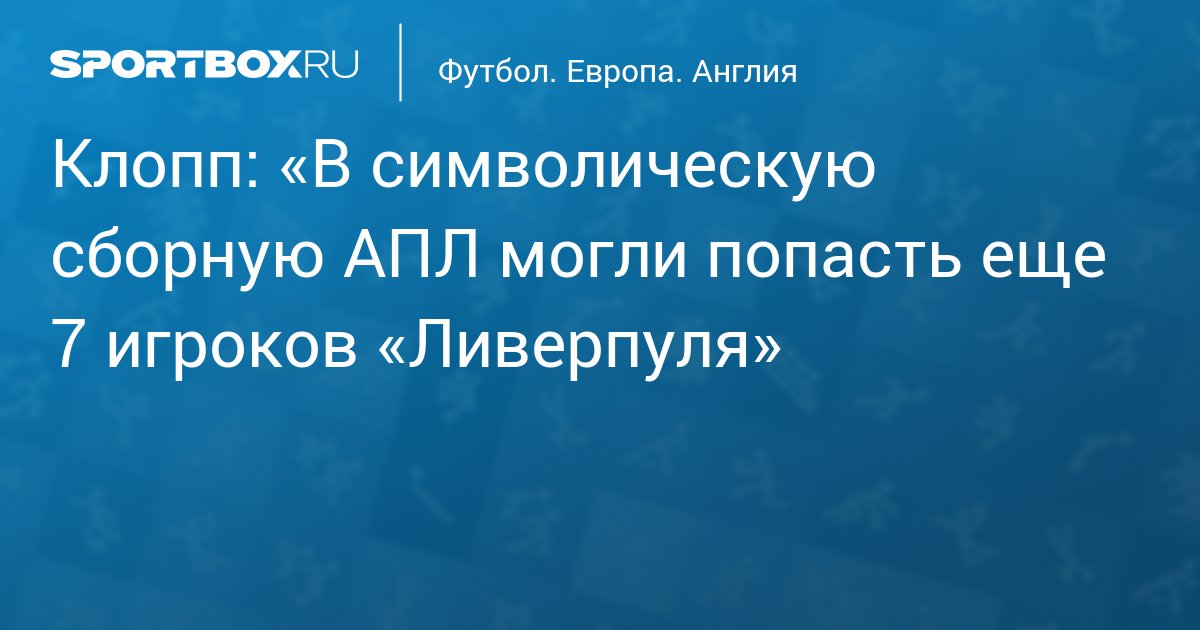 Liverpool coach Jürgen Klop commented on the composition of the symbolic team of the English Championship by the Professional Football Association (PFA). The list of best players included four Liverpool players: Trent Alexander-Arnold, Virgil van Dyke, Andrew Robertson and Sadoi Mane.
– Another 4 to 7 Liverpool players could be involved in the Premier League's symbolic representation. Our players spend a great season. This team is a season team, "said Clopp.
Symbolic submarine:
Goalkeeper: Ederson Moras (Manchester City).
Defenders: Trent Alexander-Arnold, Andrew Robertson, Virgil van Dyck (they are all Liverpool), Emmer Laporta (Manchester City).
Midfielders: Fernandinho, Bernardo Silva (and Manchester City), Paul Pogba ("Manchester United").
The attacks: Raim Sterling, Sergio Aguero (both are Manchester City), Sadio Mane (Liverpool).