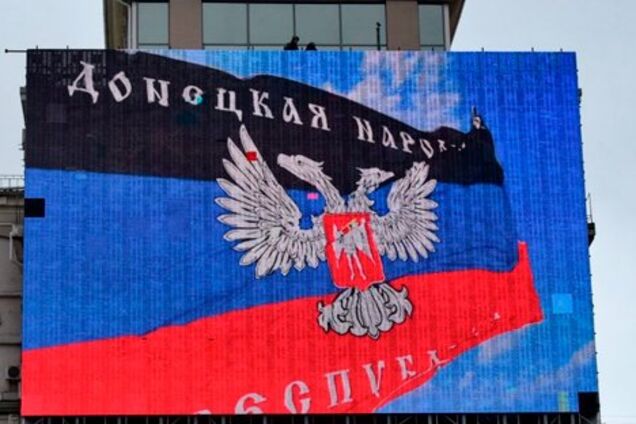 Recently, the "elected" DPR leader Denis Pushilin and his accomplices are trying to get back the money spent on "elections." To do this, industrial enterprises are required to pay for fire services "DPR emergency situations DPR" in the amount of 175 thousand hryvnia per month, although the actual cost of services does not exceed 50.7 thousand hryvnia.
This was written on his Facebook by the head of the Center for Military and Political Studies Dymitra Tymczuk. "Recently" selected "leaders of" DPR "are trying to recover money spent on" elections "as soon as possible (spent on free or cheap food, alcohol, entertainment programs, etc.)" – he said.
According to Tymchuk, newly elected leaders ordered "law enforcement and special services DPR" to force industrial enterprises to conclude "contracts" for fire services from "EMERCOM DPR" in the amount of up to 175 thousand hryvnia per month for one enterprise.
According to the management of enterprises, the economically justified costs of these services do not exceed 50.7 thousand. UAH per month. "The price indicated by the so-called" DPR power "is significantly overstated and can lead to the elimination of working capital of enterprises" – said the head of the Center for Military-Political Studies.
As reported by OBOZREVATEL, the secretary of the National Security and Defense Council Alexander Turchinov said that Ukraine will prepare a new sanctions package, in particular against those involved in organizing and conducting pseudo-weapons in the occupied territories of D / LNR. In addition, additional sanctions against five people who are responsible for the organization of 'elections' in the occupied territories may enter the EU.
Let us remind you that on November 1 there was a false election of "heads of republics and deputies of the People's Council" in "DPR" and "LNR". Many EU countries, the USA as well as OSCE and UN international organizations have condemned their participation. The Kremlin reacted to the results of the pseudo-voters in "L / DNR", stating that they are treated with understanding. Earlier, the Security Service of Ukraine informed that the results of pseudo-bands had become known even before their commencement.