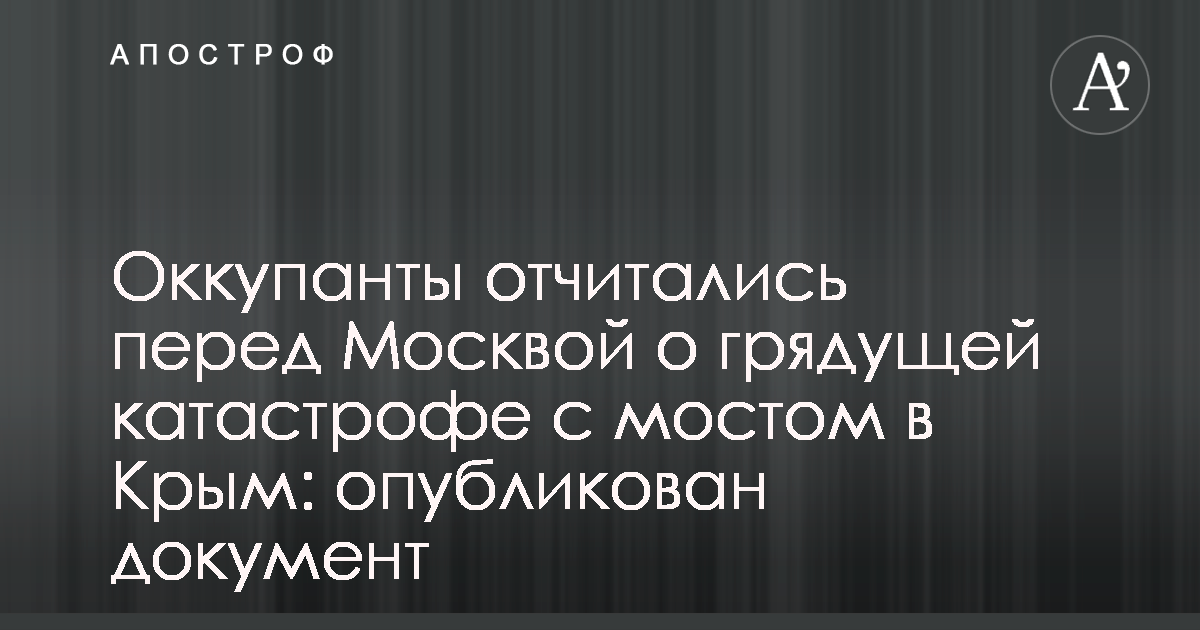 Authorities in Moscow (Russia) received a document that says the upcoming disaster on the highway, leading to the Crimean bridge.
This is reported by the InformNapalm resource.
Obtained documents and photographs Head of the Federal Agency for Rail Transport of the Russian Federation from the Ministry of Transport of the occupation authorities of Crimea. It says that due to the wrong actions of the contracting organization LLC Stroygazmontazh, the soil began to slide down the only highway leading to the Crimean bridge.
"We reiterate once again that inactivity in resolving this issue can lead to the slipping of the entire mainstream of the highway and, as a result, the cessation of traffic after the only approach to the Crimean bridge"– write in the document.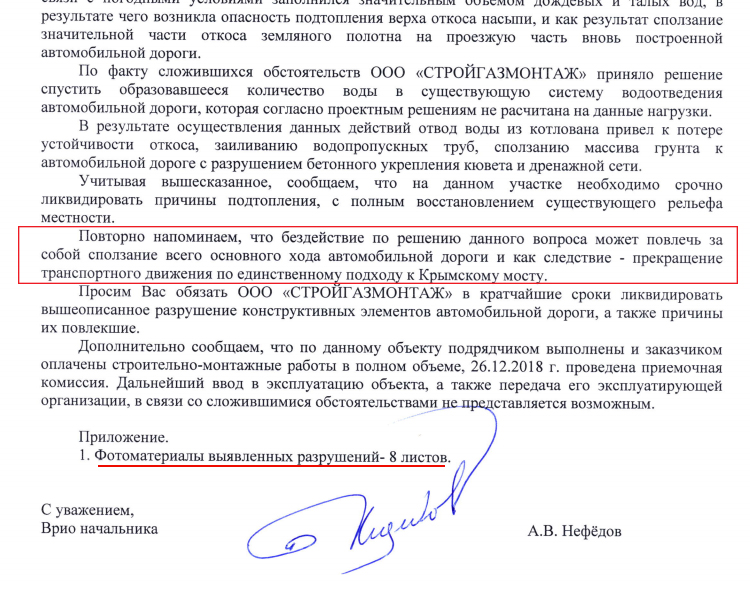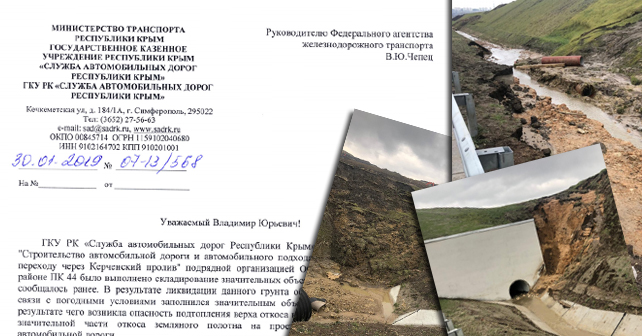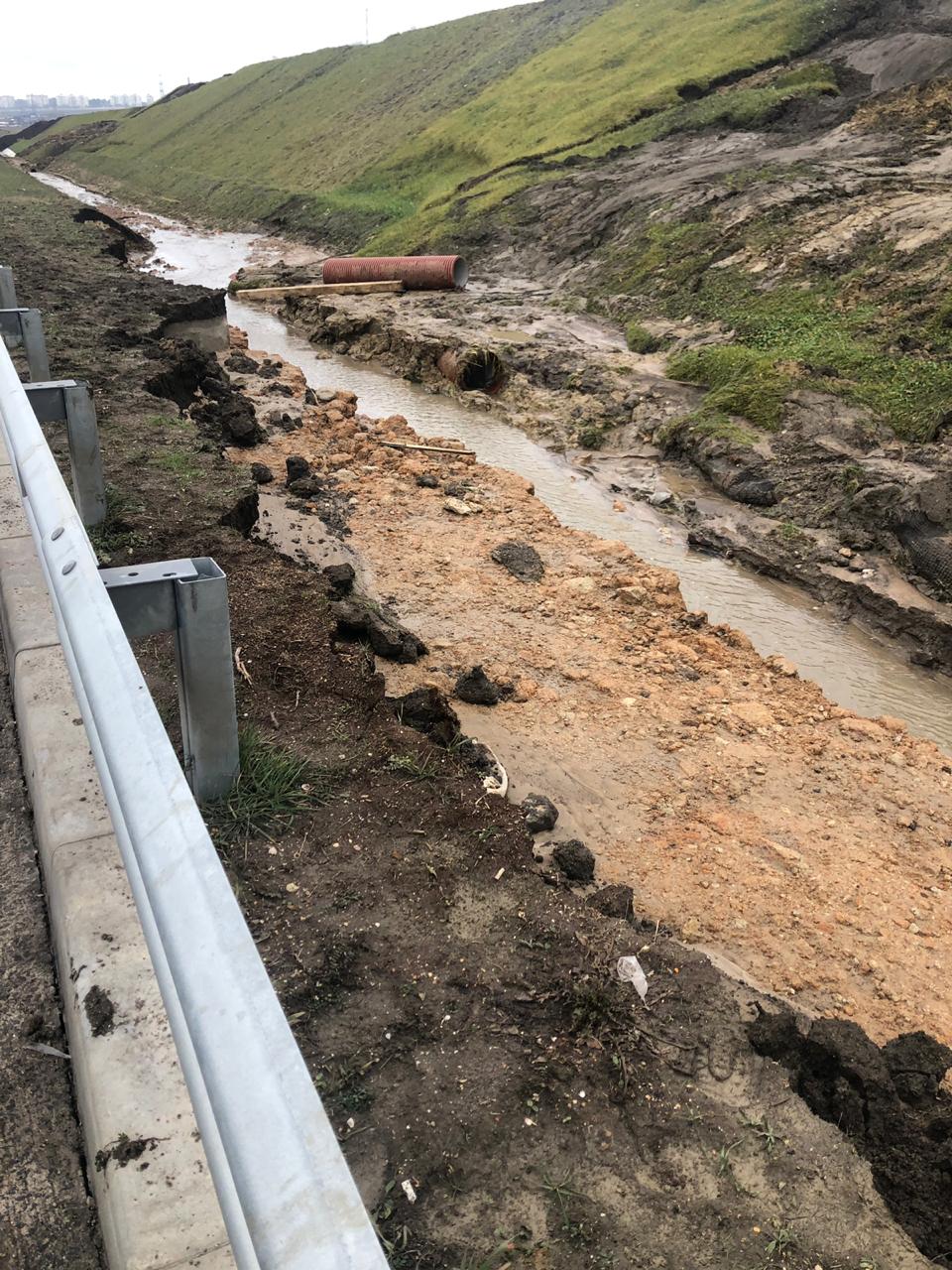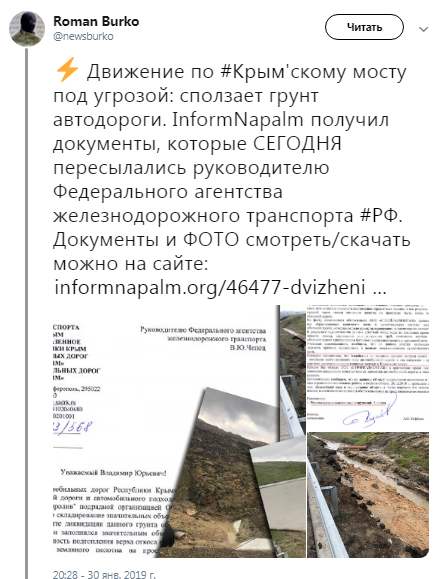 As Apostroph reported, in Ukraine said it Kerch bridge should not be taken from Russia immediately after the separation of the enclosed Peninsula in the Crimea.