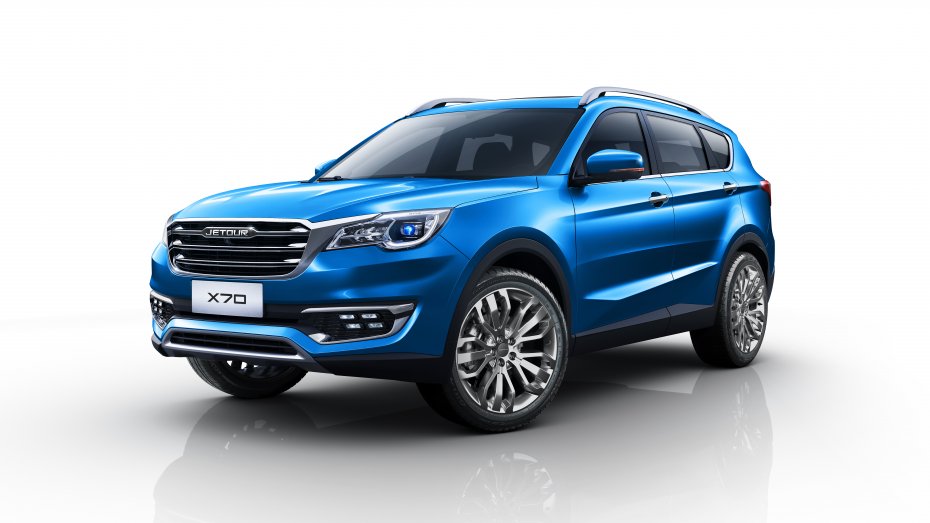 While I was in Kiev sell the top version of the Tesla Cybertruck, which has not yet been released, "UkraineAuto" presented the "youth" version of Chery – JETOUR.
Reported by Auto24.
JETOUR is a sub-brand of Chery Automobile Co., known in the Ukrainian market. Ltd., created in 2018 by a subsidiary of the commercial vehicle company Chery for a younger audience. JETOUR will be represented by a family of crossovers.
The brand name uses two Chinese characters that originate from classical Chinese literature and mean "successful career" and "The world returns to the same place but in different ways". JET + TOUR literally translates as "comfortable travel", which is in line with the brand philosophy.
Currently, three JETOUR models are produced in China – X70, X90 and X95, but the formation of the range of models of the brand is planned to be completed only in 2022.
Currently, only one model is presented in Ukraine – the crossover JETOUR X70. This is a seven-seater car, created on the platform of Chery Tiggo 8. It is equipped with a 1.5-liter turbocharged gasoline engine with variable valve timing with 147 hp. and a torque of 210 Nm. Gearbox – 5-speed manual or 8-speed automatic.
Length – 4735 mm, width 1900 mm, height 1710 mm, wheelbase 2720 mm. It has a high clearance of 200 mm, independent suspension and disc brakes. The car is guaranteed for four years, or 100,000 km.
JETOUR is equipped with a 12.3-inch instrument panel, electronic air conditioning and heated front seats. It is equipped with a 360 ° panoramic camera, parking assist, lane departure warning, blind spot monitoring and more.
According to preliminary information, the price of the car will be very attractive. More will be announced on November 17, after the presentation of the model via the Internet. Given that the price of a Chery Tiggo 8 platform is $ 20,500, we can expect the new product to be cheaper than $ 20,000.
According to the "Apostrophe", previous experts have named the 10 most interesting crossovers that are not officially presented in Ukraine.