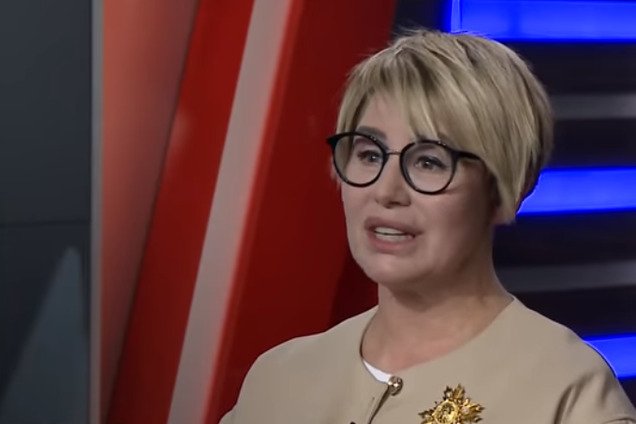 The disgusted former adviser to the running president of Ukraine Viktor Yanukovych, Anna Herman, said she would never want the tragedy of Notre Dame to be repeated in Moscow. In addition, she appealed to God to save Russia.
The politician shared his thoughts on the subject on the NewsOne television channel (to view the video, scroll the page to the end).
Anna Herman
Video screen
"I would not even want to foresee, even to project such a situation, that somewhere in Moscow the church can be lit," said the scandalous Herman.
In addition, she stated that religious beliefs of people allegedly blurred all boundaries between states and nationalities.
"Because when it comes to the Lord, faith, there are no borders, and no Russian, Ukrainian, Belarusian and French peoples." The Lord is one for all. "If you do not give God, something happened with our neighbors," he said, "every Ukrainian with a complete heart of compassion would react to this," Herman said.
As reported by OBLIGATOR, Herman previously advocated continuing relations with Russia. She said that Kiev should seek a compromise with Moscow. According to her, Russia reportedly realized that it had made a mistake by deciding to "aggravate the conflict".
Also, the scandalous ex-adviser Yanukovych admitted that he is considering becoming the author of the initiative to rename Ukraine. According to her, this should give the society the opportunity to take a different view of the theory of "brotherly nations".
Do not bother! Only the most important – subscribe to our telegram channel