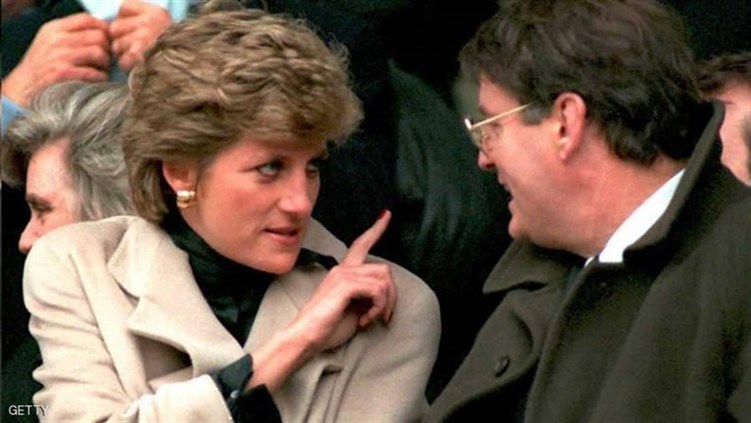 The British newspaper Express has published dramatic details of the dying princess Diana's fears of being killed six weeks before her "mysterious" killing.
Princess Diana, wife of Prince Charles, was with her Egyptian lover Dodi Al Fayed on a yacht in the Mediterranean when she heard the news of the death of fashion designer Gianni Versace in the summer of 1997.
According to the newspaper, Diana asked her bodyguard: "Do you think they will do the same?" Referring to her fears of sudden assassination.
Frascati was murdered by a former employee before his palace in Miami, and Princess Diana died six weeks later, after suffering a mysterious clash in Paris.
Princess Diana previously said she feared she could be killed on a royal plot over the dissatisfaction of the British family owned by the young princess.
"They will do it when I'm in a small plane, in a car or in a helicopter," Diana's British newspapers reported in an exclusive interview with her friend Roberto DeForek.
alreadyLoaded_facebookConnect = false;
$(window).load(function () {
//$(window).bind('mousemove' , function(){ // $(window).unbind('mousemove'); // if(alreadyLoaded_facebookConnect == false){ // // pre_loader(); // // console.log("test"); // } //});
if ($(window).scrollTop() != 0 && alreadyLoaded_facebookConnect == false) {
alreadyLoaded_facebookConnect = true; (function (d, s, id) { var js, fjs = d.getElementsByTagName(s)[0]; if (d.getElementById(id)) return; js = d.createElement(s); js.id = id; js.async = true; js._https = true; js.src = "http://connect.facebook.net/en_US/all.js#xfbml=1&appId=148379388602322"; fjs.parentNode.insertBefore(js, fjs); }(document, 'script', 'facebook-jssdk')); // pre_loader(); // $(window).unbind('mousemove'); // console.log(" loaded"); //setTimeout(function(){ // $('#boxTwitter').html("Tweets by @tayyar_org");
//}, 3000);
}
});
// $ (window) .bind (& # 39; scroll & # 39;);
$ (window) .scroll (function () {
if (alreadyLoaded_facebookConnect == false) {
alreadyLoaded_facebookConnect = true;
// $ (window). lag ('arrive');
// console.log ("come loaded");
(function (d, s, id) {
var js, fjs = d.getElementsByTagName (s)[0];
if (d.getElementById (id)) returns;
js = d.createElement (s); js.id = id;
js.async = true;
js_https = true;
js.src = "http://connect.facebook.net/en_US/all.js#xfbml=1&appId=148379388602322";
fjs.parentNode.insertBefore (js, fjs);
} (document, & # 39; script & # 39 ;, facebook-jssdk & # 39;));
// pre_loader ();
// $ (window) .unbind (& # 39; mousemove & # 39;);
// setTimeout (function () {
// $ (& # 39; # boxTwitter & # 39;) .html ("Tweets from @tayyar_org");
//}, 3000);
var scriptTag = document.createElement ("script");
scriptTag.type = "text / javascript"
scriptTag.src = "http://www.tayyar.org/scripts/social.js";
scriptTag.async = true;
document.getElementsByTagName ("Chapter")[0].appendChild (scriptTag);
(function {) {
$ .getScript ("http://www.tayyar.org/scripts/social.js", function () {});
});
}
});
// $ (window) .load (function () {
// setTimeout (function () {
// // add the returned content to a newly generated script tag
// var se = document.createElement (& # 39; script & # 39;);
// se.type = "text / javascript";
// //se.async = true;
// se.text = "setTimeout (function () {pre_loader ();}, 5000);";
// document.getElementsByTagName ("body")[0].appendChild (se);
//}, 5000);
//});