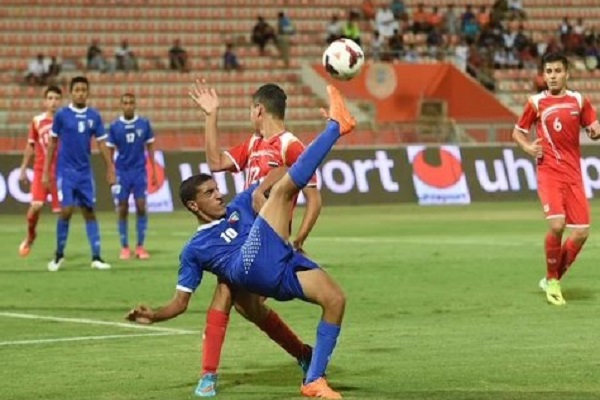 Kuwait: Kuwait and Syria will meet on Tuesday in a friendly football game in preparation for the next two games and the second in the Asian Cup final in the United Arab Emirates in early 2019.
The match against Bahrain was to be the second in a row on "Blue" during the current meeting, but the confrontation scheduled for Thursday in Bahrain was canceled due to the lack of importance of the stadium due to heavy rain in the country last weekend and the concern of state agencies to keep up with the storm.
This is the fourth meeting of the Kuwaiti team led by the Croatian coach Romeo Josak, after a draw with Iraq 2-2, a victory over Lebanon 1-0 and a hard defeat with Australia by four clean.
The current period of the assembly witnessed several changes in the composition selected by Yuzaka, which began with a list of 28 players before the introduction of amendments, with the exception of goalkeeper Khalid Al-Rashidi, defender Ghazi Al-Fahdi and midfielder Talal Al-Fadhel.
The training session that the team played instead of facing Bahrain saw Qatar midfielder Fahd Al-Enezi, who suffered an injury requiring surgery that would allow him to leave for at least three months.
In turn, the Syrian team preparing for the Asian Cup in Group B alongside Australia, Jordan and Palestine held two training sessions in Kuwait, which reached Muscat on Saturday, after the match with the Omani team in the friendly match ended with the result 1-1.
While Al Hilal striker Omar Khreibeen is not available for injury, the German Eagles trainer Bernd Stange hopes that Saudi national striker Omar Al-Sum will be ready to take on the problem of the offensive team and reduce his goal to 7 in last 8 games. He only won one victory against five draws and two defeats.