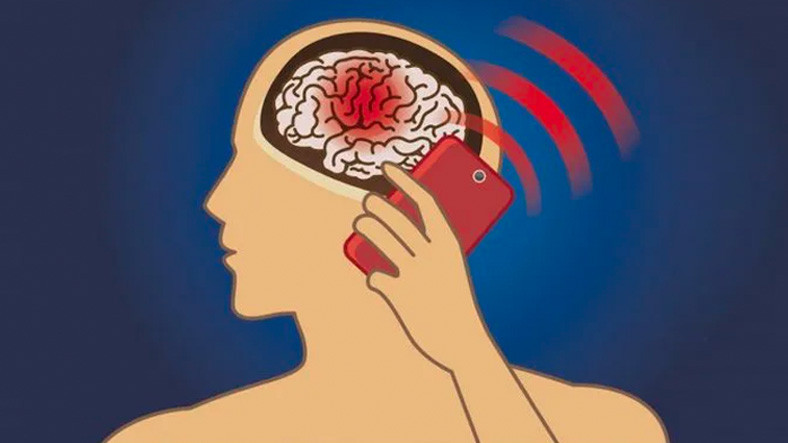 The SAR value, which allows us to understand how many smartphones are exposed to radioactive energy, helps us identify the most common devices. After the first quarter of 2019, we will look at the SAR values ​​of the most popular Android phones on the market.
All electronic devices, especially those with wireless communication equipment, intensively emit electromagnetic waves around them. We know that these waves do not hurt us to a certain degree. However, at a certain level, the long-term effects of radioactive waves in our body do not produce good results.
SAR value; a value used to measure the leak of a radioactive wave in our smartphones, in other words, the amount of radioactive energy that is likely to affect our body. Here you can make the most suitable choice before you buy the phone, looking at this value.
Let's give you the ideal range of SAR before switching to phones. According to scientists, this SAR is ideal at 1.0 W / kg or less. Officials in the United States use the SAR value of 1.60 W / kg as the dam. In Europe, the phone should have a SAR value of 2.0 W / kg (W / kg = 1 kg of energy absorbed by body tissue) to be released.
Side effects of high SAR for 24 hours:
Stress and fatigue
Lack of concentration and distraction
Headache
Heat exchange in the body
Temporarily impaired hearing
Weakness of memory
dizziness
Risk of deterioration of the pacemaker if a pacemaker is used
Long-term side effects of high SAR: The risk of skin cancer and lymphoma, reduced sperm count, worsening the health of the ovaries, damage to the brain's wall, brain tumor, heart disease and high blood pressure.
We recommend that you always use headphones with your smartphones.
NOTE: You will see two different SAR values ​​for the head and body of the listed phones. The active phone call for a head means an amount of energy absorbed in the body and an amount of energy absorbed during transport or when it is not actively used.
Samsung Galaxy Note8:
you go: 0,173 W / Kg
body: 1.290 W / Kg
Samsung Galaxy M10:
you go: 0.237 W / kg
body: 1,532 W / kg
Nokia 7.1:
you go: 0.260 W / kg
body: 1,740 W / kg
Samsung Galaxy A50:
you go: 0.270 W / kg
body: 1,390 W / kg
Samsung Galaxy M20:
you go: 0.248 W / kg
body: 1,591W / kg
Samsung Galaxy A10:
you go: 0.321 W / kg
body: 1,090 W / kg
Samsung Galaxy J4:
you go: 0.356 W / Kg
body: 1.492 W / kg
Huawei P30 Family:
P30 Pro:
you go: 0.640 W / kg
body: 0,990 W / kg
P30:
you go: 0,330 W / kg
body: 0.850 W / kg
P30 Lite:
you go: 1.230 W / kg
body: 1,190 W / kg
Samsung Galaxy S9 family:
Galaxy S9 +:
you go: 0.360 W / kg
body: 0.790 W / kg
Galaxy S9:
you go: 0.350 W / kg
body: 0,960 W / kg
The Samsung Galaxy S10 family:
Galaxy S10 +:
you go: 0.411 W / kg
body: 1.040 W / kg
Galaxy S10:
you go: 0.390 W / kg
body: 1.370 W / kg
Galaxy S10e:
you go: 0.360 W / kg
body: 0.920 W / kg
Samsung Galaxy S8 family:
Galaxy S8 +:
you go: 0.315 W / kg
body: 1.27 W / kg
Galaxy S8:
you go: 0.380 W / kg
body: 0.75 W / kg
Xiaomi Mi Mix 2:
you go: 0.390 W / kg
body: 1,720 W / kg
Samsung Galaxy Note9:
you go: 0.381 W / Kg
body: 1,509 W / Kg
Nokia 3.1 Plus:
you go: 0.411 W / kg
body: 1,576 W / kg
Samsung Galaxy A30:
you go: 0.413 W / Kg
body: which are not listed
Family Haumei Matthew 20:
Mate 20 Pro:
you go: 0.400 W / kg
body: 0,960 W / kg
Matthew 20:
you go: 0.440 W / kg
body: 0,990 W / kg
Mate 20 Lite:
you go: 0.460 W / kg
body: 1.130 W / kg
Samsung Galaxy J4 Plus:
you go: 0.450 W / Kg
body: which are not listed
Samsung Galaxy M30:
you go: 0.460 W / kg
body: 0.520 W / kg
Samsung Galaxy J2 (2018):
you go: 0.513 W / kg
body: 1,200 W / kg
Xiaomi Mi A2 Lite:
you go: 0.547 W / kg
body: 1,473 W / kg
Xiaomi Redmi 6:
you go: 0.550 W / kg
body: 1.417 W / kg
Samsung Galaxy J2 Core:
you go: 0.572 W / Kg
body: 0.453 W / kg
Xiaomi Redmi Note 7:
you go: 0.591 W / kg
body: 1.274 W / kg
Samsung Galaxy J7 Core:
you go: 0.610 W / Kg
body: which are not listed
Honor 8X:
you go: 0.720 W / kg
body: which are not listed
Honor 10 Lite:
you go: 0.740 W / kg
body: which are not listed
Xiaomi Redmi 6A:
you go: 0.746 W / kg
body: 0.715 W / kg
Xiaomi Redmi Note 6:
you go: 0.750 W / kg
body: 1.476 W / kg
Huawei P20 Family:
P20 Pro:
you go: 0.730 W / kg
body: 1.220 W / kg
P20:
you go: 0.760 W / kg
body: 1.260 W / kg
P20 Lite:
you go: 0.750 W / kg
body: 1.210 W / kg
Samsung Galaxy A70:
you go: 0.774 W / Kg
body: which are not listed
Nokia 5.1 Plus:
you go: 0.778 W / kg
body: 1.885 W / kg
Honor 10:
you go: 0.790 W / kg
body: 1.150 W / kg
Samsung Galaxy J6:
you go: 0.809 W / Kg
body: 1.568 W / kg
The family of Huawei Mate 10:
Mate 10 Pro:
you go: 0.870 W / kg
body: 1.280 W / kg
Mate 10:
you go: 0.870 W / kg
body: 1.280 W / kg
Mate 10 Lite:
you go: 0.870 W / kg
body: 1.280 W / kg
Xiaomi Mi A2:
you go: 0,900 W / kg
body: 0.630 W / kg
Honor 8C:
you go: 1,500 W / kg
body: 1,690 W / kg
OnePlus 6T:
you go: 1,552 W / kg
body: 1.269 W / kg
Xiaomi Mi Mix 3:
you go: 1,448 W / kg
body: 1.568 W / kg
$ (Function () {
// Facebook window.fbAsyncInit = function () { fb.init ({ Application: & # 39; 1037724072951294 & # 39 ;, xfbml: true, version: & # 39; v2.5 & # 39; }); };
(function (d, s, id) { var js, fjs = d.getElementsByTagName (s)[0]; if (d.getElementById (id)) {return;} js = d.createElement (s); js.id = id; js.src = "http://connect.facebook.net/en_US/sdk.js"; fjs.parentNode.insertBefore (js, fjs); } (document, & # 39; script & # 39 ;, facebook-jssdk & # 39;));
$ ("Body"). Ten ({ click: function () { // Facebook save ajax button If fb.xfbml.p (); } }, & # 39; .book-save & # 39;);
// share come if ($ (? content-sticky?) length> 0) { if ($ (window) .width ()> = 768) { $ (window) .on (& nbsp; & nbsp; & num;) function () { have scrollTop = $ (this) .scrollTop (); $ (& # 39; article & # 39;). each (function () { if (scrollTop> = ($ (this) .find (& # 39;. content-body & # 39;) offset (). top-76)) { $ (It) .find ("Content is adhesive.") AddClass ("sticky."); (($ (this) .find (& # 39;. content-body & # 39;) height () - ($ .find (& # 39;. content-sticky & # 39;). height () + 92))) {{ $ (It) .find ("Content is stuck.") RemoveClass ("sticky."); $ (this) .find (& # 39;. content-sticky & # 39;). css (& quot; bottom & # 39; & quot;: 0px & gt; & apos; top & # 39; & quot; auto & # 39;); } other { $ (It) .find ("Content is sticky"). AddClass ("sticky"). CSS ({ & # 39 ;: & # 39; starting & # 39 ;, & Top & # 39 ;: & # 39; 76px & # 39; }); } } other { css (& quot; bottom & # 39; auto & # 39; & # 39; top & # 39; & apos; & apos; & lt; 39 & gt; $ (this) .find (& # 39; } }); }); } }
// Share a click $ ("Body"). Ten ({ click: function () { var $ this = $ (this), dataShareType = $ this.attr (& # 39; data-share-type & # 39;), dataType = $ this.attr (& # 39; data-type & # 39;), dataId = $ this.attr (& # 39; data-id & # 39;), dataPostUrl = $ this.attr (& # 39; data-post-url & # 39;), dataTitle = $ this.attr (& # 39; data-title & # 39;), dataSef = $ this.attr (& # 39; data-sef & # 39;);
switch (dataShareType) { Facebook case: fb.u on ({ method: "sharing", href: dataSef, }, function (answer) { if (answer &&! response.error_message) { updatehit (); } });
broke;
Twitter case shareWindow (& # 39; https: //twitter.com/intent/tweet? via = webtekno & text = & # 39; + encodeURIComponent (dataTitle) + & # 39;% E2% 96% B6 & )); updatehit (); broke;
Case "Glus": shareWindow (& # 39; https: //plus.google.com/share? url = & # 39; + encodeURIComponent (dataSef)); updatehit (); broke;
case "mail": window.location.href = & # 39; mailto:? subject = & # 39; + encodeURIComponent (dataTitle) + & # 39; & body = & # 39; + encodeURIComponent (dataSef); // updatehit (); broke;
case "whatsapp": window.location.href = & # 39; whatsapp: / / send? text = & # 39; + encodeURIComponent (dataTitle) + & # 39;% E2% 96% B6 & # 39; + encodeURIComponent (dataSef); updatehit (); broke; }
function shareWindow (url) { window.open (url, "_blank", "toolbar = yes, scrollbars = yes, resizable = Yes, peak = 500, left = 500, width = 400, height = 400"); }
updateHit () { $ .Ajax ({ type: "POST", url: dataPostUrl, data: {contentId: dataId, contentType: dataType, shareType: dataShareType}, success: function (data) {
if ($ (? video-exhibition & # 39; length> 0) { var $ container = $ (& nbsp; video exhibition & # 39;); } else if ($ (& # 39; article[data-id="' + dataId + '"]& # 39;). length> 0) { var $ container = $ (& # 39; article[data-id="' + dataId + '"]& # 39;); } else if ($ (& # 39;. wt-share-item[data-id="' + dataId + '"]& # 39;). length> 0) { var $ container = $ (& # 39;. wt-share-item[data-id="' + dataId + '"]& # 39;); } other { $ container = zero; }
// var $ container = dataType == & # 39; video & # 39;? $ (& # 39; video-exhibition & # 39;): $ (& lt;[data-id="' + dataId + '"]& # 39;);
if ($ container! = zero && $ container.length> 0) { var $ badged = $ container.find (& # 39;. wt-share-badge - & # 39; + dataShareType);
Find $ headerCount = $ (& # 39;. content-header & # 39;). Find (& gt; wt-share-count & # 39;), $ containerCount = $ container.find (& # 39;. wt-share-count & # 39;), value = parseInt ($ containerCount.html ()) + 1;
$ container.data ("sharing", value); //$containercount.html(valu A);
if ($ headerCount.length> 0) { //$headercount.html(valu A); }
if ($ badged.length> 0 && (dataShareType == & # 39; facebook & # 39; || dataShareType == & # 39; twitter & # 39;)) { if ($ badged.hasClass ('s-visible')) {{ //$badged.html(dat A); } other { //$badged.addclass('is-visible').html(dat A); } } }
} }); } } }, & # 39; .wt-share-button & # 39;) });
Source link