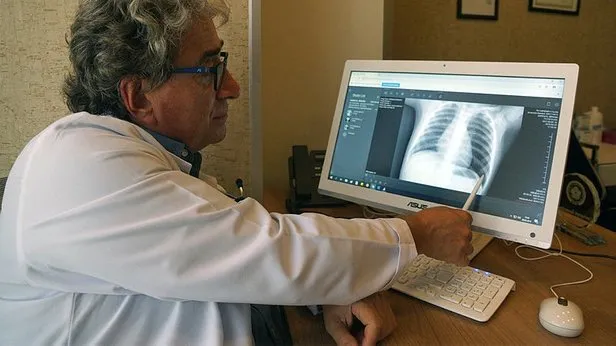 In Izmir, a 7-millimeter kick surgery was discovered in the lungs of a two-year-old kid who was taken to a hospital with a cold complaint.
Cafer and Zehra Sarikaya, a couple living in the Bayrakli district, took his two-year-old child, Ibrahim, to a family doctor last Wednesday with a cough and wheezing.
At the examination, the doctor in the lung's left lung of the voice told the hospital to apply for a full examination hospital for detailed examinations.