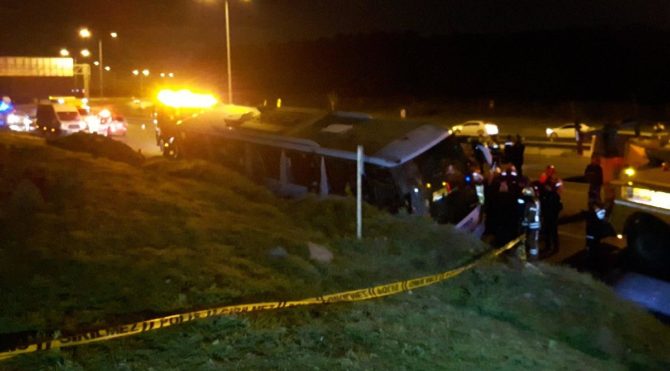 The event, 00.00, occurred on the road Hasdal-Kemerburgaz in Göktürk Location. According to information received from a private company between Antalya and Istanbul, the bus was inverted for the reason it has not yet been determined. As a result of the overthrow of the bus, passengers were stuck on the bus. The situation was reported to 112, the police and the fire brigade immediately. Teams on the bus, stuck in the rescue work, started.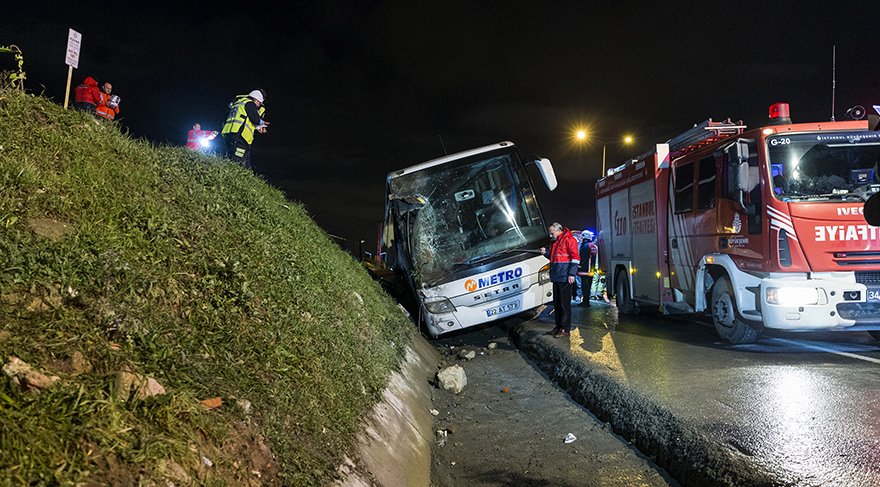 2 MRTV, 3 WEEKLY DATUM 21 POL
Teams from the scene of the bus to the scene after the first intervention of the citizens in various hospitals were removed. 2 people in the infirmary here, despite all the interventions can not be saved. It was learned that 3 out of 21 passengers were heavy.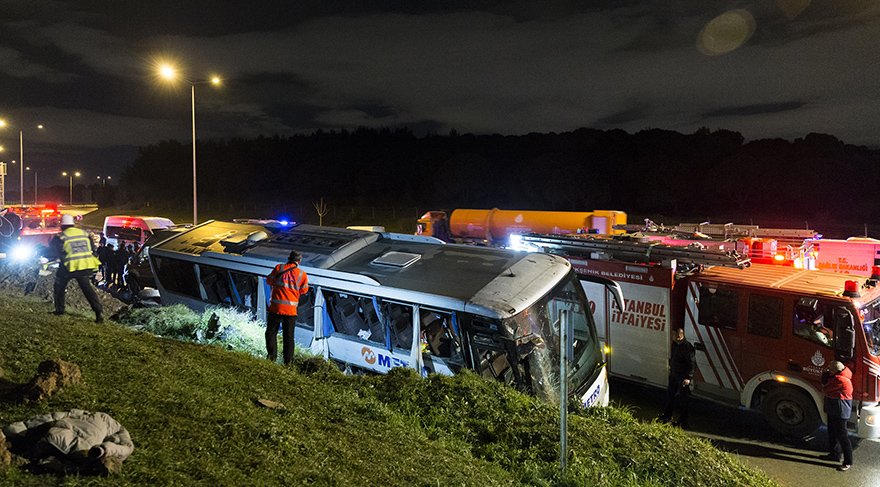 DAG WILL LEAVE THE PLACE
He is a dog lying on the ground. Among the allegations that the bus was shot down by breaking the steering wheel to avoid hitting the dog's driver.
On the other hand, investigative teams at the scene of the crime, after considering the bus, were removed from the scene using a crane. yah