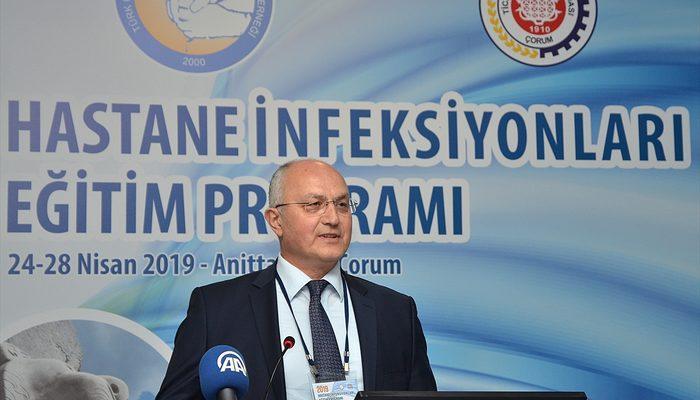 Unal, the hospital in Turkish hospital infection and control, with the support of Hitit University and Commerce and Industry Chamber Çorum in a hotel hotel in the "Hospital Training Program 2019", at the opening of the speech, a simple operation for a hospitalized patient died from a patient named to death.
In order to prevent such losses, each of the heads of the hospitals of their relatives should be careful. Dr. Unal, "To create awareness of this one-year training program is done every year. Our goal is to provide employees with important issues such as hospital infections, technical supporters, tools, and drug manufacturers to join together to exchange information ". he said.
Unal pointed out that this issue is very important, "a simple operation for a hospitalized young person there, uncontrolled, untreated due to untreated infection may lose. Behind this, of course, there is a big problem, such as antimicrobial resistance." used.
Serhat Ünal said control of hospital infections is one of the most important methods in fighting resistance and said:
"The number of deaths due to antibiotic resistance in 2050 will exceed the number of deaths from cancer. That's an important problem. So we have to deal with life. It's a team job." Every year we have to fight together, each year to make important changes. We need to get together so that we can follow them, put the hat to each other and talk about what we will do by exchanging what we know. "
After the opening of the speeches, the panel was held.
Deputy Governor of the program, Murat Chagir Erdinets, rector of the University of Hitit. Dr. Reha Metin Alkan, academics and health workers participated.
(AA)