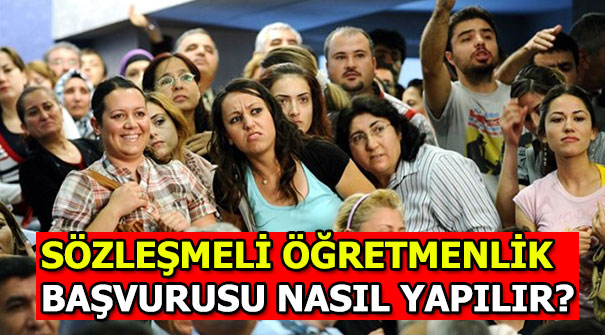 The Ministry of National Education announced the amounts and basic results for 20 thousand. Contracted teachers. Future teachers are eager to apply. And those interesting dates …
WHAT ARE THE REQUIREMENTS?
For areas to be allocated, 2017 or 2018 KPSS require 50 or more points according to the associated scoring type (KPSSP10 and KPSSP121-KPSSP120).
HOW CAN YOU SUBSCRIBE THE TEACHING APPLICATION?
The application, which will be submitted as part of contract teaching, will be submitted electronically (from http://mebbis.meb.gov.tr ​​and http://personel.meb.gov.tr).
Candidates in this application, Adana, Ankara, Antalya, Bursa, Erzurum, Gaziantep, Istanbul, Izmir, Konya, Malatya, Mardin, Mugla, Kocaeli, Samsun, Sivas, Trabzon and Van will be able to choose the entire examination center. Approvals will be made by provincial and district national educational directorates.
APPLICATION DATES
Pre-authorization, examination centers and preferences of the examination center will take place on November 19-23. On December 3, examination centers will be announced, and oral exams will be held from December 10 to December 31.
RESULTS ABOUT HISTORY
On January 15, 2019, the Ministry of National Education (MEB) will announce the results of the oral exams and will take the candidates' preferences from January 28 to February 1.
WHEN CAN TEACH TO PARTICIPATE IN THE AGREEMENT?
On February 7, 2019, the Ministry will host 20,000 nominated teachers.
LIST OF BASIC POINTS AND CONTENT