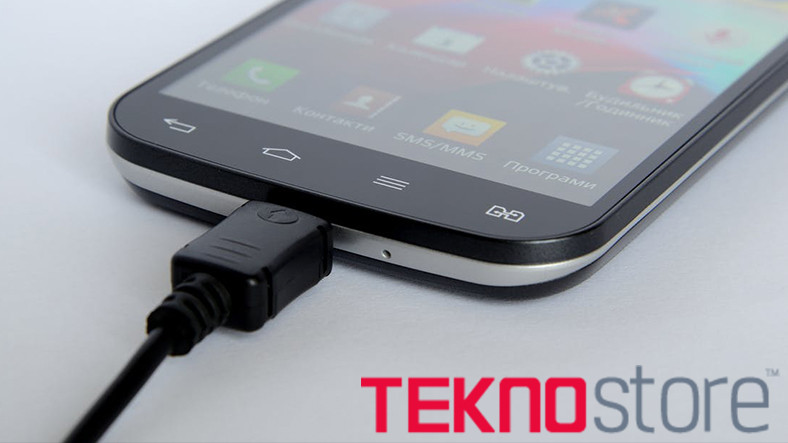 Although smartphones are the biggest discoveries of our time, we need to charge them regularly as they work with batteries of a certain capacity. We have listed the chargers that you can do this in the shortest and healthiest way.
Charging our electrical devices is an inevitable fact. Of course, we want to do it the fastest and the healthiest.
In addition to the fast charging of our devices, it is important that this process be implemented in a healthy way. For this reason, we have listed chargers where you can quickly and safely charge your electrical devices.
Note: The Teknostore product pages can be accessed through headers.
LinkTech C525 Micro USB Wired Fast Charge 3.0 Quick Charger
With LinkTech, you can be sure that your battery is not damaged when charging your electronic device. Due to the characteristics of the charger, such as overcurrent protection, overcurrent protection, overcurrent protection and overvoltage protection, your battery life is affected by the wear of the charger as low as possible.
LinkTech C505 Type-C Wired Fast Charging 3.0 Quick Charger
The charger, similar to the product we discussed above, offers USB Type-C output, as well as a micro USB output. You can charge the device fast and healthy, and there are options for black and white.
Bix Dual Output Fast and Intelligent Charger
Bix Dual Output Charger lets you quickly charge two devices. Thanks to smart charging technology, the device that determines the power needed on your devices, allows you to charge the battery in a healthy way.
Fast Charger Fast Charger 3.0 Fast Charger
Bix Quick Charge offers up to 4 times faster charging than standard chargers. You can charge up to 3.0 A with the charger with a power output between 100 and 240 V.
Fast charging of Dual Output Quick Charger Bix
The charger is designed for those looking for a charger that can support fast charging and two devices. Thanks to the charger that automatically detects the current that your device needs, your battery will continue to operate in the highest state.
We've come to the end of our article for testing light-speed chargers that are thinking about your electronic devices. You can click on the link to see all the chargers in the Teknostore.
$ (Function () {
// Facebook window.fbAsyncInit = function () { fb.init ({ Application: & # 39; 1037724072951294 & # 39 ;, xfbml: true, version: & # 39; v2.5 & # 39; }); };
(function (d, s, id) { var js, fjs = d.getElementsByTagName (s)[0]; if (d.getElementById (id)) {return;} js = d.createElement (s); js.id = id; js.src = "http://connect.facebook.net/en_US/sdk.js"; fjs.parentNode.insertBefore (js, fjs); } (document, & # 39; script & # 39 ;, facebook-jssdk & # 39;));
$ ("Body"). Ten ({ click: function () { // Facebook save ajax button If fb.xfbml.p (); } }, & # 39; .book-save & # 39;);
// share come if ($ (? content-sticky?) length> 0) { if ($ (window) .width ()> = 768) { $ (window) .on (& nbsp; & nbsp; & num;) function () { have scrollTop = $ (this) .scrollTop (); $ (& # 39; article & # 39;). each (function () { if (scrollTop> = ($ (this) .find (& # 39;. content-body & # 39;) offset (). top-76)) { $ (It) .find ("Content is adhesive.") AddClass ("sticky."); (($ (this) .find (& # 39;. content-body & # 39;) height () - ($ .find (& # 39;. content-sticky & # 39;). height () + 92))) {{ $ (It) .find ("Content is stuck.") RemoveClass ("sticky."); $ (this) .find (& # 39;. content-sticky & # 39;). css (& quot; bottom & # 39; & quot;: 0px & gt; & apos; top & # 39; & quot; auto & # 39;); } other { $ (It) .find ("Content is sticky"). AddClass ("sticky"). CSS ({ & # 39 ;: & # 39; starting & # 39 ;, & Top & # 39 ;: & # 39; 76px & # 39; }); } } other { css (& quot; bottom & # 39; auto & # 39; & # 39; top & # 39; & apos; & apos; & lt; 39 & gt; $ (this) .find (& # 39; } }); }); } }
// Share a click $ ("Body"). Ten ({ click: function () { var $ this = $ (this), dataShareType = $ this.attr (& # 39; data-share-type & # 39;), dataType = $ this.attr (& # 39; data-type & # 39;), dataId = $ this.attr (& # 39; data-id & # 39;), dataPostUrl = $ this.attr (& # 39; data-post-url & # 39;), dataTitle = $ this.attr (& # 39; data-title & # 39;), dataSef = $ this.attr (& # 39; data-sef & # 39;);
switch (dataShareType) { Facebook case: fb.u on ({ method: "sharing", href: dataSef, }, function (answer) { if (answer &&! response.error_message) { updatehit (); } });
broke;
Twitter case shareWindow (& # 39; https: //twitter.com/intent/tweet? via = webtekno & text = & # 39; + encodeURIComponent (dataTitle) + & # 39;% E2% 96% B6 & )); updatehit (); broke;
Case "Glus": shareWindow (& # 39; https: //plus.google.com/share? url = & # 39; + encodeURIComponent (dataSef)); updatehit (); broke;
case "mail": window.location.href = & # 39; mailto:? subject = & # 39; + encodeURIComponent (dataTitle) + & # 39; & body = & # 39; + encodeURIComponent (dataSef); // updatehit (); broke;
case "whatsapp": window.location.href = & # 39; whatsapp: / / send? text = & # 39; + encodeURIComponent (dataTitle) + & # 39;% E2% 96% B6 & # 39; + encodeURIComponent (dataSef); updatehit (); broke; }
function shareWindow (url) { window.open (url, "_blank", "toolbar = yes, scrollbars = yes, resizable = Yes, peak = 500, left = 500, width = 400, height = 400"); }
updateHit () { $ .Ajax ({ type: "POST", url: dataPostUrl, data: {contentId: dataId, contentType: dataType, shareType: dataShareType}, success: function (data) {
if ($ (? video-exhibition & # 39; length> 0) { var $ container = $ (& nbsp; video exhibition & # 39;); } else if ($ (& # 39; article[data-id="' + dataId + '"]& # 39;). length> 0) { var $ container = $ (& # 39; article[data-id="' + dataId + '"]& # 39;); } else if ($ (& # 39;. wt-share-item[data-id="' + dataId + '"]& # 39;). length> 0) { var $ container = $ (& # 39;. wt-share-item[data-id="' + dataId + '"]& # 39;); } other { $ container = zero; }
// var $ container = dataType == & # 39; video & # 39;? $ (& # 39; video-exhibition & # 39;): $ (& lt;[data-id="' + dataId + '"]& # 39;);
if ($ container! = zero && $ container.length> 0) { var $ badged = $ container.find (& # 39;. wt-share-badge - & # 39; + dataShareType);
Find $ headerCount = $ (& # 39;. content-header & # 39;). Find (& gt; wt-share-count & # 39;), $ containerCount = $ container.find (& # 39;. wt-share-count & # 39;), value = parseInt ($ containerCount.html ()) + 1;
$ container.data ("sharing", value); //$containercount.html(valu A);
if ($ headerCount.length> 0) { //$headercount.html(valu A); }
If ($ badged.length> 0 && (dataShareType == & # 39; facebook & # 39; || dataShareType == & # 39; twitter & # 39;)) { if ($ badged.hasClass ('s-visible')) {{ //$badged.html(dat A); } other { //$badged.addclass('is-visible').html(dat A); } } }
} }); } } }, & # 39; .wt-share-button & # 39;) });
Source link