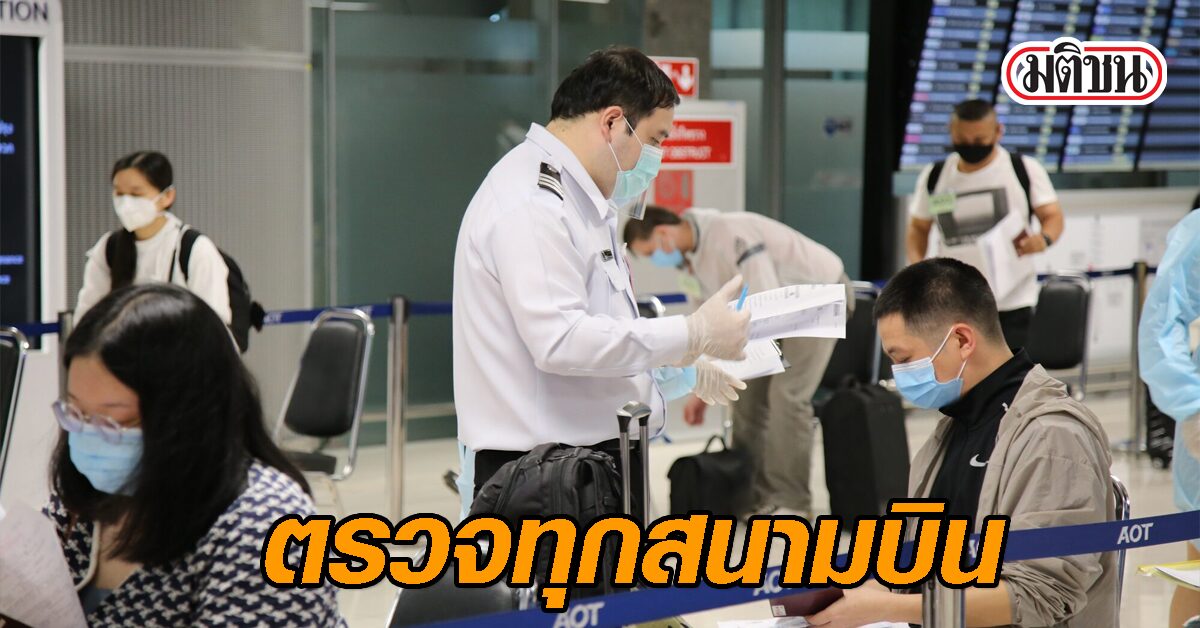 Minister of Transport intensifies every airport to check KOVID-19 After the number of infections continued to grow
Mr. Pisak Chitviriavasin Deputy Permanent Secretary, Ministry of Transport Acting Director General, Department of Airports Discovered by the news agency INN. That after it was discovered that there was another KOVID-19 epidemic in Thailand To prevent the spread of COVID-19, it was assigned to the Department of Airports to raise the level of monitoring. Travel to the public at 28 regional airports across the country, along with cleaning up the area, spraying disinfectants. Build trust and prevent the spread of infection.
in the meantime Mr. Sack Siam Chadhob Minister of Transport Orders all agencies to closely monitor the situation Along with the preparation of support and security measures at each airport there is a strong check for passenger staff or the general public. Passing through the airport must pass only the screening point.