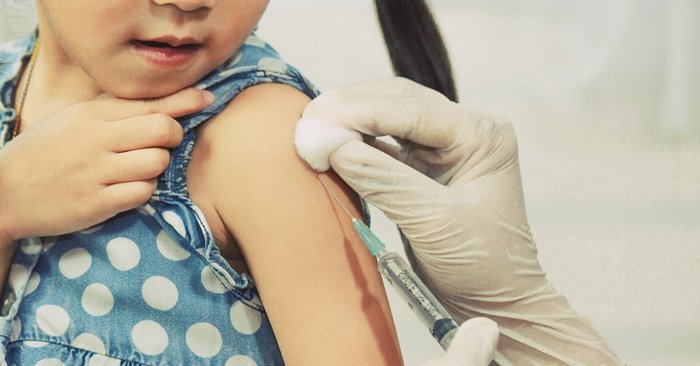 Dr Nakorn Premsri, director of the National Institute of Vaccines (NSTDA), found out that the World Health Organization is asking for every April 24-30 in the year. A vaccine immunization campaign is under way. In 2019, the campaign for protected together: vaccines work! However, you must recognize that vaccination is a very good public health investment. Because of the lower costs of treatment and the emergence of infectious diseases. But from statistical data found that every year in the world, there are no fewer than 20 million children still do not come to the vaccine, including Thailand has restrictions on people in some groups.
Dr Nakorn said that Thailand has been implementing a systematic immunization program since 1977 by the Ministry of Public Health.Hospitals across the country have provided vaccines for disease prevention to strengthen immunity over the centuries of infants of children of reproductive age. And the old For 11 basic vaccine services to improve immunity for all targeted children living in Thailand, Thai and foreign children Consists of
TB
Hepatitis B
Great cough
Diphtheria
Tetanus
Polio
Encephalitis E.E.
Learn
Rubella
Mumps
Cervical cancer of HPV
A vaccine against hemophilia, influenza A, B, or HIB, which is a disease of meningitis in small children. It is used in the form of a combined vaccine to prevent diphtheria-tetanus-major cough-hepatitis B-hip (DTP-HB-Hib), which was recently added to this fiscal year 2019
Many parents know only that Vaccines are a necessity for children. But in reality, the vaccine can prevent the disease in adults who have not yet received 12 primary vaccines.
Risk groups are free! Vaccine against influenza
In addition, it includes flu vaccines (influenza) that provide services in risk groups such as pregnant women of 4 months or more. People, the elderly, and medical and public health staff, soAll people should pay attention to vaccination services over the centuries. With public hospitals free of charge And keep the vaccine book In order to monitor the vaccination according to the full immunization plan
Source link