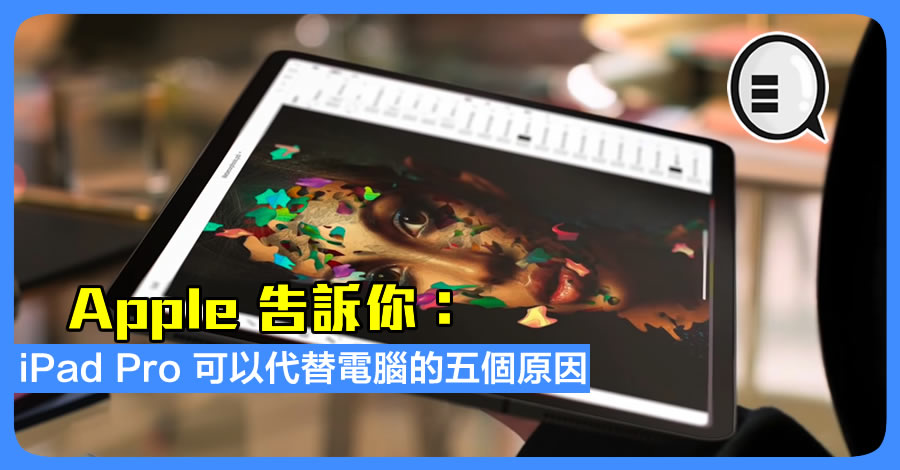 Apple has released an advertisement on YouTunbe called "5 Reasons Why iPad Pro Can Be Your Next Computer". Why Apple dares to say this? Executive Director Tim Cook said his daily work was also made through the iPad Pro.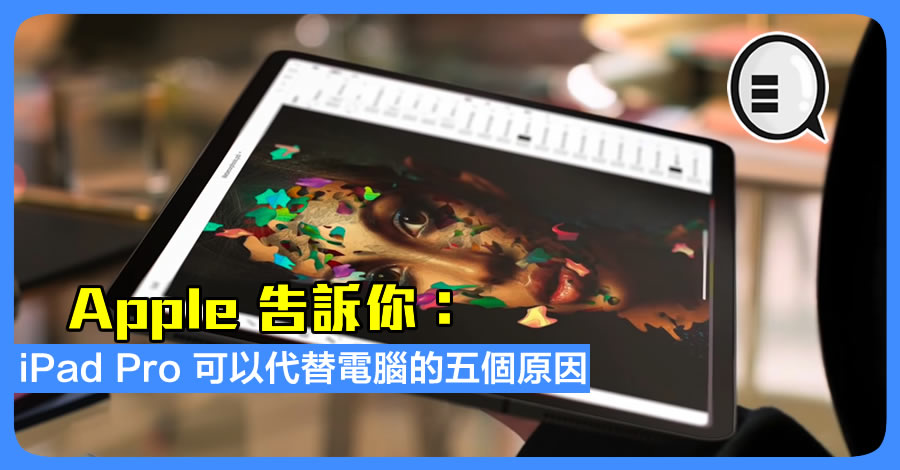 As you can see from the ad, Apple gives the iPad Pro an easy replacement for the computer for five reasons: 1. High performance, in the latest generation of the iPad Pro, the A12X Bionic CPU is comparable to the desktop computer. According to many current results, the A12 CPU is even more powerful than some thin and light laptops. 2. Different functions can be combined with cameras, music studies, editing devices, etc., to provide rich multimedia work; 3. New add-ons, 4. Easy access to the Internet, support for LTE network, mobile office at any time, 5, new features, it is more convenient to cooperate with new gestures when handling the computer.
Related Articles: iPad Pro explosion chart, easily over Galaxy 2, Core i5 / i7 Windows PC!
How, do you think these functions can replace your computer? It is worth mentioning that the new iPad Pro is more expensive because it is replaced in full screen.
Apple Online Store link link: