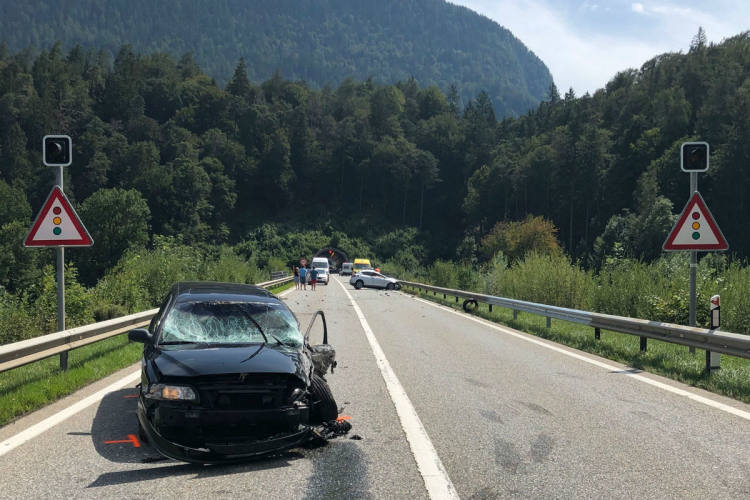 On Thursday, three people were injured in a collision on the side front between two A13 cars in Bonaduz. Both vehicles were completely damaged.
Just before 1:30 pm on Thursday a 27-year-old driver was driving on the A13 motorway on Reichenu in the direction of Rotneburnen. Upon initial knowledge, his car crossed the safety line into a clear left club and collided with a 42-year-old man's head on the opposite lane.
The 27-year-old's car overturned and came to rest on wheels on the road. The 27-year-old suffered minor injuries. The 42-year-old and his 40-year-old co-driver were also injured while a three-year-old traveling with them in the back seat remained unharmed.
The injured man was taken to the Canton Hospital in Grabunden in Jür and then to the Socis Hospital with an ambulance at Essay Hospital.
A rescue crew at the Jury Emergency Service transported the other two injured to the Graubanden Canton Hospital in Jury. Traffic was diverted two hours on the Italian route F13.
Together with the public prosecutor's office, the Grabunden cantonal police are clarifying the exact cause of the accident.
Source link