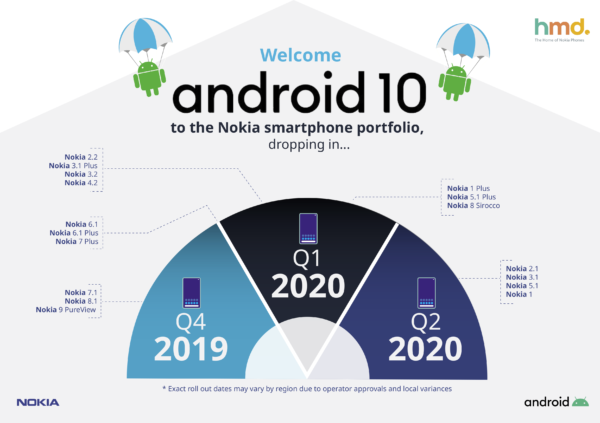 Many Nokia phones will be gifted with Android 10 in due course. HMD, which is behind the phones with the Nokia brand, has released a preliminary timetable for the latest system updates.
Three phones will get Android 10 already in the last quarter: Nokia 9 PureView, Nokia 8.1 and Nokia 7.1. Then comes a trio that will either get Android 10 in late fall or early next year. These devices are Nokia 7 Plus, Nokia 6.1 Plus and Nokia 6.1.
Other and lesser priority models on the list will receive updates during the first or second quarter of 2020.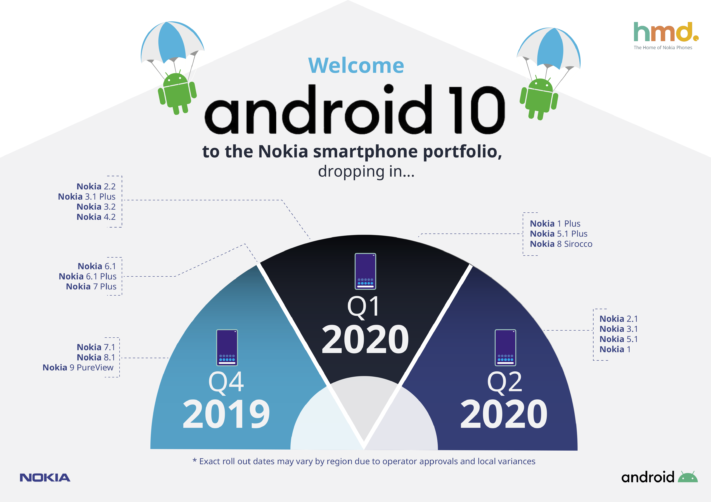 Source link